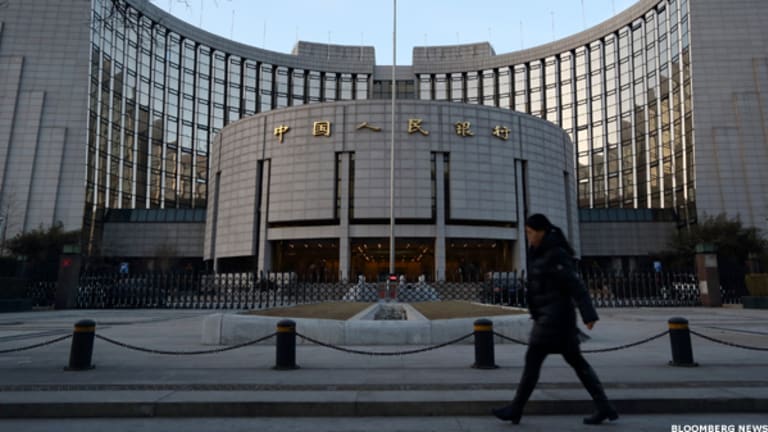 BEIJING (TheStreet) -- A property market meltdown is spreading in cities within 100 miles of downtown Shanghai.
The latest regional cities affected by tumbling demand for new homes and commercial space are Ningbo and neighboring Fenghua, where local officials Monday formed an emergency task force following the failure of a real estate developer.
Media reports say Xing Run Real Estate Investment abandoned an unfinished complex of French-style villas in Fenghua while defaulting on about $566 million in debt, including $388 million owed to at least 10 and perhaps as many as 19 banks, including state-run China Construction Bank, one of China's largest.
The collapse is likely to ripple through the local economy, as privately held Xing Run and its chief executive Shen Caixing have close ties to construction companies in the Ningbo area, which is south of Shanghai, as well as Zhejiang University in another nearby city, Hangzhou.
The property market in Hangzhou started crumbling last month, prompting developers to slash prices on a glut of unsold apartments. Police had to be called after existing homeowners angrily stormed one developer's office, demanding compensation to make up for the sudden fall in their home values.
Elsewhere in the region, an oversupply of commercial and retail space in Suzhou is threatening that city's real estate market as well.
The property market is still healthy within the urban limits of Shanghai and other so-called "tier one" cities, including Beijing and Guangzhou. But trouble is brewing in smaller cities across the country.
A recent UBS Securities report said new home stocks had reached "relatively high inventory levels" in smaller cities nationwide. This oversupply coupled with rising financing costs for developers, the report said, could "drag down overall construction activity in China beyond our current expectations."
The market could rebound, however, if the Chinese government delivers on a promise made this week to encourage new housing construction to shelter the hundreds of millions of people authorities intend to move from rural areas to cities over the next few years.
This article represents the opinion of a contributor and not necessarily that of TheStreet or its editorial staff.