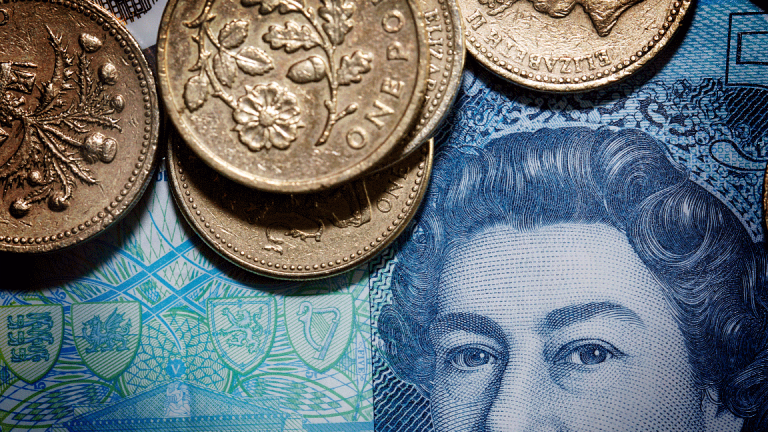 Pound Slumps After Brexit Chief Admits Government Hasn't Studied Economic Impact
Britain's chaotic week of Brexit talks has unsettled investors as the pound continues its slump against a weakened U.S. Dollar.
The pound extended declines against the U.S. dollar Wednesday after the country's chief Brexit negotiator told a committee of lawmakers that the government hand't yet published a detailed analysis of the economic impact of leaving the European Union.
Speaking at a hearing of the Exiting the European Union Committee, a group of U.K. lawmakers headed by Hilary Benn, Brexit Secretary David Davis said such an assessment would undermine Britain's negotiating stance, adding he "wasn't a fan of economic models that have been proven wrong". 
"The usefulness of a detailed impact assessment in near zero," Davis said. "The assessment of (the effect of leaving the EU) is not as straightforward as people imagine. I am not a fan of economic models as they have all been proven wrong," Davis told the committee. "When you have a paradigm change as in 2008, all the models are wrong. As we are dealing with here [with a] free trade agreement or a WTO outcome, it's a paradigm change."
The pound was marked 0.6% lower against the greenback at 1.3360 by mid-day in London, extending its decline past 2.4% from its late September peak.
His comments appear to contradict testimony he gave to the committee a year ago, when he said the the government was "in the midst of carrying out 57 sets of analyses, each of which has implications for individual parts of 85% of the economy." 
They also followed reports of discontent among senior members of Theresa May's government over her handing of Brexit talks and the recent failure to reach a deal on the so-called 'divorce bill' owing to an ongoing debate over how to maintain a border between the Republic of Ireland and Northern Ireland once Britain leaves the EU customs union.
European Union officials have given May a "deadline of deadlines" of Friday for detailing Britain's offer to pay financial liabilities linked to its previous commitments to the bloc, after which it can move the talks on to the second phase that will focus on a future trading relationship between the two economies.
However, May's weakness at home, where senior lawmakers are opening questioning her ability to lead, and the resurgent popularity of the opposition Labour party, which has held a consistent lead in opinion polls, has raised the spectre of a government collapse and the possibility of fresh national elections in the new year.
More of What's Trending on TheStreet: