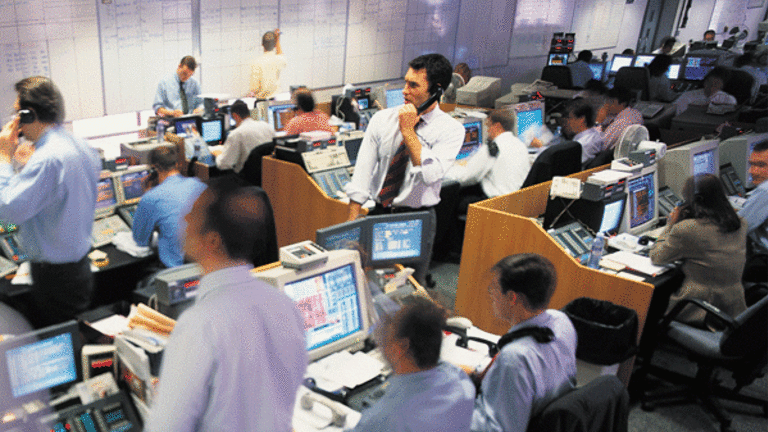 Play Foreign Real Estate With ETFs
These funds with different strategies could get you exposure to international property.
Last September, I wrote an article about the RMR Asia Pacific Real Estate Fund (RAP) , in which I voiced a negative opinion. This turned out to be very wrong.
Since that article, I have tried to learn more about foreign real estate, and the investment industry has delivered several new exchange-traded products that invest in the space. I'll discuss some of these new products today.
It is worth mentioning that foreign real estate companies do not necessarily have very high yields, such as you might expect with U.S.-listed real estate investment trusts. The REIT structure in the U.S. requires that companies pay out 90% of their earnings to shareholders. Some other countries are starting to implement similar requirements, but in general the funds discussed here hold all manner of real estate companies, which can be different from REITs.
For the Dividend-Minded
The newest fund to list is the
WisdomTree International Real Estate
(DRW) - Get Report
ETF. It is dividend-weighted and based on an index WisdomTree created to weight the components by their respective dividends. Although no dividends have been paid, it appears that DRW will yield 2.50% (the yield of the index minus the 0.58% expense).
Given the dividend weighting, it probably won't come as a surprise that Australia is the largest country represented, with 33.89% of holdings. Other prominent countries include Hong Kong with 22.19%, Japan with 11.42% and the U.K. with 8.02%.
DRW also gives a lot of its portfolio to its largest holding --
Westfield Group
, from Australia, at 8.24%. This seems like a lot for one stock, but many of WisdomTree's funds have a stock or two this heavy. Despite issues in Australia with affordability for homes and lax lending standards, Westfield is a shopping mall operator with more than half of the malls it owns being in the U.S.
An argument could be made that they are levered to the fate of the consumer, but you can decide for yourself the extent to which housing issues will be a problem for Westfield, and by extension DRW.
Other Ways to Play
Another ETF in the mix is the
SPDR Dow Jones Wilshire International Real Estate
(RWX) - Get Report
ETF. Because this fund is weighted by market cap, it looks a little different. Australia still figures prominently, with 19.79% of the fund's weight (and again Westfield is the largest stock with 6.66%), but Japan is a touch larger at 20.11%, and the U.K. plays a bigger role in RWX at 16.35%.
The yield on RWX is likely to be 2.05% (the yield of the index less the 0.60% expense), which is obviously less than DRW, but the trade-off might be better country diversification.
Recently listed is the
Alpine Global Premier Properties Fund
(AWP) - Get Report
, a closed-end fund. Because the fund is brand-new, there's no information on its holdings, but lead manager Sam Lieber was recently on
CNBC
and mentioned a couple of stocks he liked, including
Norwegian Properties
and
Orient-Express Hotels
(OEH)
, so it's possible that they are in the fund.
Alpine also has an open-end fund that could be a template for AWP -- the
Alpine
(EGLRX) - Get Report
International Real Estate fund (EGLRX).
AWP has set the dates and amounts for its first few monthly dividends, and the fund yields 7.60%. According to the prospectus, the fund can use leverage and options but does not plan to.
I have to wonder whether the first few payouts represent the returning of some capital. I was not able to get an answer from the fund -- they are not required to give these details until the end of the year.
Also contributing to the yield -- again, I think it will take a while before this kicks in -- is that one-third of the fund will use a dividend-capture strategy within the international real estate space. As a quick reminder, dividend capture means holding a stock just long enough to get the dividend at the qualified tax rate, and then rotating to a similar stock to capture
that
dividend, and then going back to the first stock, and so on.
Too Far, Too Fast?
So should this segment even be in your portfolio? Has it come too far, too fast to invest in now? Both DRW and RWX -- and I'll give the benefit of the doubt to AWP once it has some track record -- have relative correlations to the
S&P 500
at 0.622 and 0.629, respectively, and both yield more than the S&P 500.
According to WisdomTree's back-test, the index underlying RWX has outperformed the index underlying DRW for one-, three- and five-year periods, but DRW's index has outperformed on a 10-year basis. Both funds have blown away the returns of the S&P 500 for all of the above periods. Because AWP is an actively managed product, there is no back-test.
After several years of returns of more than 30% per year, the international real estate segment is far from without risk. There are concerns about whether the property markets in the funds' largest-weighted countries -- such as the U.K., Hong Kong and Australia mentioned above -- are in their own bubbles. As for my own personal bias about Japan, years of wildly stimulative policy have not wildly stimulated the economy.
On the basis of what can be gleaned about all three funds now, buying AWP really boils down to a leap of faith in the manager. This is probably not a bad idea, because just about every Alpine product I have ever looked at has done very well.
Between RWX and DRW, I have to wonder whether the dividend weighting is the better mousetrap here. I might give the nod to RWX, given its slight outperformance as mentioned above and what I feel is better country diversification. While I am a big fan of dividend weighting, it is not intuitive that it's the best strategy for every single part of the market.
A possible strategy to incorporate one of these funds into a diversified portfolio might be to decide to allocate 2% or 3% to foreign real estate; I tend to be conservative with these types of themes. Within that weighting, allocate three-quarters to one of the funds and the other one-quarter into an individual stock from an under-represented country that you believe has a strong economy. Some examples for me would be Norway, Finland, Canada or Brazil. Obviously this won't be practical for accounts below a certain size, but I think strategically it makes sense for some folks.
At the time of publication, Nusbaum held no positions in the stock mentioned, although positions may change at any time.
Roger Nusbaum is a portfolio manager with Your Source Financial of Phoenix, and the author of Random Roger's Big Picture Blog. Under no circumstances does the information in this column represent a recommendation to buy or sell stocks. Nusbaum appreciates your feedback;
to send him an email.