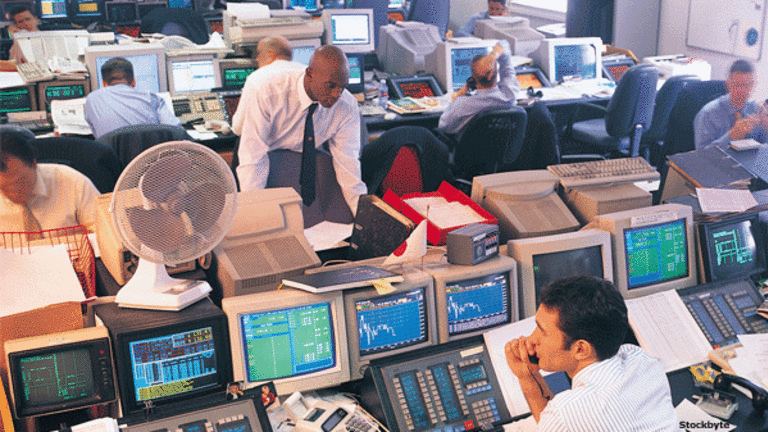 Publish date:
Play Foreign Energy for the Long Term
Use ETFs to build the energy allocation in a diversified portfolio.
Use ETFs to build the energy allocation in a diversified portfolio.
NEW YORK (TheStreet) -- This week's Barron's cover story was titled "How to Play Energy Now." A better title probably would have been "How to Play Domestic Large Cap Oil Stocks Now." That's too bad because the energy sector is a great way to add foreign exposure to a portfolio. Just about every country has a big oil company and usually that big oil company is one of the largest in each foreign country.
Of course investors comfortable with selecting individual stocks can go that route and there are plenty of well-run companies to research and invest in, but foreign energy sector exposure is also easily added through exchange traded funds.
The two broadest funds in the group are the
SPDR S&P International Energy Sector ETF
(IPW)
and the
iShares MSCI ACWI ex-US Energy Sector Index Fund
(AXEN)
. Although not carbon copies of each other, the two are very similar.
The largest holding in each fund are the Dutch and UK listings of
Royal Dutch Shell
, which add up to 17% in IPW and 14% of AXEN.
BP
(BP) - Get BP p.l.c. Sponsored ADR Report
is the second-largest holding in each followed by
Total
(TOT) - Get Total SA Sponsored ADR Class B Report
and
BG Group
undefined
.
The country weightings between the two funds are noticeably different. IPW allocates 37% to the UK, 28% to Canada and 10% to France. AXEN allocates 29% to the UK, 19% to Canada and then adds emerging market flair with 7% each to Russia and China. Each of the two funds has a trailing yield of just over 3%.
The emerging markets focused
EG Shares Energy ETF
(OGEM)
could be better than either of the global funds due to more favorable trends in consumption growth. For example, eight years ago Chinese per capita oil consumption was 1.25 barrels a year and now it is closer to 2.5 barrels and continuing to increase. It will not realistically get close to U.S. consumption levels at 25 barrels but the growth creates a tailwind for the related equities.
OGEM allocates 34% to Russia, 20% to China and 13% to India and indicates a yield of just under 2% for the fund.
One other way to come at this is to use country funds to help build exposure. One possible target portfolio weight for energy is 11% which is the current weighting for energy in the
S&P 500
.
For example, anyone bullish on Norway's fundamental and fiscal health could use the
iShares MSCI Norway Capped Investable Market Index Fund
(ENOR) - Get iShares MSCI Norway ETF Report
, which has a 51% weight to energy. Obviously a 10% portfolio weight in ENOR would provide 5.1%, out of the targeted 11%, for the energy sector.
A similar 10% weighting in the
Index IQ Canada Small Cap ETF
(CNDA)
would account for an additional 2.7% weight for energy. Again, in order to buy CNDA one must be favorably disposed to the country's prospects and the role that oil exports will play in those prospects.
From there the exposure could be rounded out with the
Global X China Energy ETF
(CHIE) - Get Global X MSCI China Energy ETF Report
. China does face an economic slowdown along with the consequences for building too much housing supply in relation to what the demand is likely to be but energy consumption should keep increasing slowly and so buying this fund requires believing in that part of the China story.
The above combination is of course just an example but the bigger point is the extent to which individual investors can isolate very specific market segments to create potentially sophisticated portfolios without necessarily taking on individual stock risk.
At the time of publication, the author held no positions in any of the stocks mentioned.
This article is commentary by an independent contributor, separate from TheStreet's regular news coverage.
This contributor reads:
On Twitter, this contributor follows: