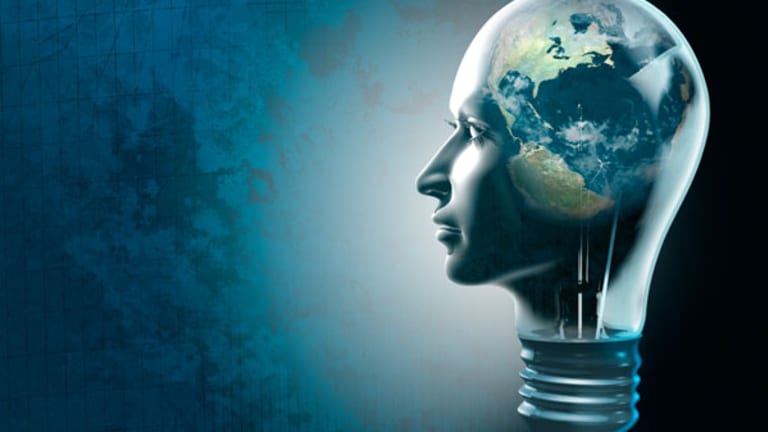 Obama Takes on Chinese Wind Power
The Obama administration is moving ahead with a complaint that China's wind power subsidies violate WTO rules.
NEW YORK (
) -- The Obama administration is moving ahead with parts of a complaint filed earlier this year by the United Steelworkers union, which allege unfair support by the Chinese government for its alternative energy industry.
The United Steelworkers had filed a petition with the Obama administration's U.S. trade representative earlier this year, targeting all renewable energy subsidies in China as a violation of World Trade Organization rules.
>>Steelworkers Launch War With Chinese Green Energy
U.S. Trade Representative Ron Kirk announced on Wednesday that the Obama administration is seeking remedy under WTO rules, however, only as it relates to Chinese support for its wind turbine manufacturing business.
The U.S. cites in its WTO complaint a program known as the Special Fund for Wind Power Manufacturing. Under this program, China appears to provide subsidies that are prohibited under WTO rules because the grants awarded under the program seem to be contingent on Chinese wind power equipment manufacturers using parts and components made in China rather than foreign-made parts and components, the U.S. government claims.
"Import substitution subsidies are particularly harmful and inherently trade distorting, which is why they are expressly prohibited under WTO rules," said Ambassador Kirk. "These subsidies effectively operate as a barrier to U.S. exports to China.
The size of individual grants currently available under the Special Fund for Wind Power Manufacturing ranges between $6.7 million and $22.5 million, and the recipients of these grants -- Chinese manufacturers of wind turbines and Chinese manufacturers of parts and components for wind turbines -- can receive multiple grants as the size of the wind turbine models increases.
The U.S. government estimates that grants provided under this program since 2008 could total several hundred million dollars.
At a recent meeting of the U.S.-China Joint Commission on Commerce and Trade (JCCT), China agreed to modify its criteria for approval of new wind power projects by no longer requiring foreign enterprises to have prior experience supplying equipment to large-scale wind power projects in China. Instead, prior experience outside China will be recognized. The resolution of that criteria and China's confirmation that several other Chinese support schemes have been terminated left the Special Fund for Wind Power Manufacturing as the main bone of contention for the U.S. government.
The U.S. government had a recent big win vs. China in the trade wars, when the WTO ruled that Chinese rules related to tire manufacturers created an unfair export advantage.
In the case of renewable energy, the overall picture is less clear.
American Superconductor
(AMSC) - Get Report
, for example, is a supplier of electrical components to China's largest wind power company,
Sinovel
. In fact, the Sinovel relationship is far and away American Superconductor's largest revenue generator.
The U.S. has turned up the legislative rhetoric against China's protectionist impulses. Sen. Charles Schumer (D., N.Y.) threatened to pull funding for a massive wind project in West Texas earlier this year if a Chinese company involved in the turbine manufacturing didn't create a manufacturing base in the U.S. The company,
A-Power Energy Generation Systems
(APWR)
and its wind power project partners reached an agreement with Senate Majority Leader Harry Reid (D., Nev.) to set up a wind turbine manufacturing facility in Nevada.
Chinese wind power company
Goldwind
has at the same time been building wind farms in the U.S. Corn Belt and creating jobs in Iowa, as recently detailed in a
New York Times
report.
As Chinese wind power companies come to the U.S., the opening of the Chinese wind power project market as a result of the ongoing trade disputre between the U.S. and China over renewable energy subsidies could benefit U.S. wind turbine makers, such as
GE
(GE) - Get Report
and
Broadwind Energy
(BWEN) - Get Report
, though any gains are unclear based on a single WTO complaint. Germany's
Siemens
(SI) - Get Report
and Denmark's
Vestas
are also major players in the wind market that have operations in the U.S.
Wind power manufacturers in China already include some of the largest wind power players from European markets, including Spain's
Gamesa
.
In any event, the U.S. wind market and turbine manufacturers have lost ground this year, as evidenced by the steep decline in Broadwind's stock price -- 75% year to date.
Moreover, it was not clear what kind of companies would benefit from the specific WTO complaint, as the U.S. trade representative stated only that the subsidies seemed to be contingent on Chinese wind power equipment manufacturers using "parts and components" made in China rather than foreign-made parts and components.
As evidenced by American Superconductor, the Chinese wind turbine market can mean big business to U.S.-based component makers today.
An email request made by
TheStreet
to the Office of the U.S. Trade Representative was not immediately answered.
The move doesn't rule out the Obama administration taking up additional allegations made by the powerful steel union at a later date, which cover other renewable energy industries, including solar, where there also have been allegations of unfair subsidies in the form of cut-rate land deals for manufacturing bases, and even subsidized electricity rates.
Yet the renewable-energy industry itself did not join the United Steelworkers in making the original WTO complaint. In fact, companies in the solar industry looking to gain a bigger piece of what's expected to be a big market in China -- and an increasingly important market as European solar demand slows -- haven't wanted to "rock the boat" in terms of pursuing China-based business.
This approach mirrored the backlash against legislators earlier in the year when the House of Representatives enacted legislation that would place a tariff on Chinese imports. The business community saw the congressional stand as impeding the progress that companies had been making on Chinese relationships.
U.S. solar industry bellwether
First Solar
(FSLR) - Get Report
has been actively pursuing a 2 gigawatt project in Mongolia. A year ago, it looked as if First Solar had the long-term Ordos project locked up, yet now the market is rife with rumors that China will open the project to competitive bidding and muscle out First Solar. At the least, the project has fallen far behind schedule, and First Solar's grip on the project remains uncertain.
"We will continue to work closely with the USW and other stakeholders in the months ahead on the remaining allegations," said U.S. Trade Representative Kirk in a statement. "If we are able to develop sufficient evidence to support those allegations and they can be effectively addressed through WTO litigation, we will pursue the enforcement of our rights at the WTO independently of section 301," he said.
-- Written by Eric Rosenbaum from New York.
RELATED STORIES:
>>Steelworkers Launch War With Chinese Green Energy
>>Green Energy Creates Jobs?: Prove It
>>Will China Renege on First Solar Deal?
>To contact the writer of this article, click here:
Eric Rosenbaum
.
>To follow the writer on Twitter, go to
.
>To submit a news tip, send an email to:
.