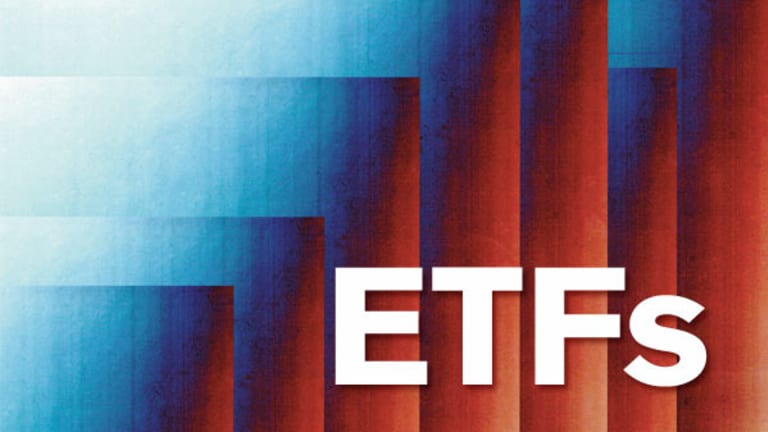 Not All Emerging Market Funds Are Alike
Time spent studying fund composition will make a big difference for investors.
NEW YORK (TheStreet) -- A globally diversified equity portfolio should include exposure to emerging markets, but emerging market investing has become trickier in the last couple of years.
In the early years of the emerging market renaissance during the last decade, exposure was as easy. From its inception in 2003 until 2007 the
iShares MSCI Emerging Market Index Fund
(EEM) - Get Free Report
was up 390% while the
was up 76%. The last two years have been a much different story; the S&P 500 is up 17% while EEM is down 15%.
Whether the last couple of years is a reversion to the mean or something else, investing in emerging markets now requires more selectivity. As the emerging market cycle, or maybe it was a super-cycle, has matured, one area that has continued to do relatively well has been areas with lower volatility and higher yield focusing on areas where money must be spent.
This leads the conversation to the
iShares Emerging Markets Infrastructure ETF
(EMIF) - Get Free Report
and its 2.9% trailing yield versus a trailing yield of 1.76% for EEM. For two years, EMIF is down 3% versus 15% for EEM, and for the last one year it is up 5% versus a decline of 1% for EEM.
>>Also see: Top Returns From 'Wide-Moat' Stocks >>
Unlike emerging-market infrastructure funds from other ETF providers, EMIF has more of a focus on utilities with that sector accounting for almost 70% of the fund. It takes some looking under the hood to come up with the 70% figure because the information page shows closer to 28% in utilities.
The difference is the 40% allocation to an area referred to as transportation infrastructure. This industry is mostly comprised of publicly traded toll roads and airports that are the end result of infrastructure buildouts. These companies are often mature, have lower volatility and higher yields.
This contrasts with some funds such as the
PowerShares Emerging Markets Infrastructure Portfolio
(PXR)
, which has 51% in industrial stocks and 43% in materials which are obviously more volatile than utilities.
This does not make EMIF a better fund than PXR. It simply has a different composition. If it is late now in the emerging-market cycle or if there is a reversion to the mean under way, then it is logical to think that more defensive parts of the market would outperform -- similar to beer and food stocks being more defensive late in the U.S. stock market cycle.
The bull case for the more mature end-user companies in emerging markets revolves around the idea that despite the cyclical ups and downs of portions of economies, the story on the ground is that more people are ascending to a middle-class lifestyle, driving cars they just bought and having electricity and water come into their homes.
>>Also see: Equity Investing Is Alive and Well >>
If it is late in the cycle, that means the cycle will end and then after a time a new cycle will begin. When that happens it is likely the more cyclically sensitive PXR will be the one to outperform.
Again, this is not about one fund being better but about understanding what the differences in how funds are constructed will mean for fund holders.
At the time of publication EMIF was a client holding.
This article was written by an independent contributor, separate from TheStreet's regular news coverage.
This contributor reads:
On Twitter, this contributor follows: