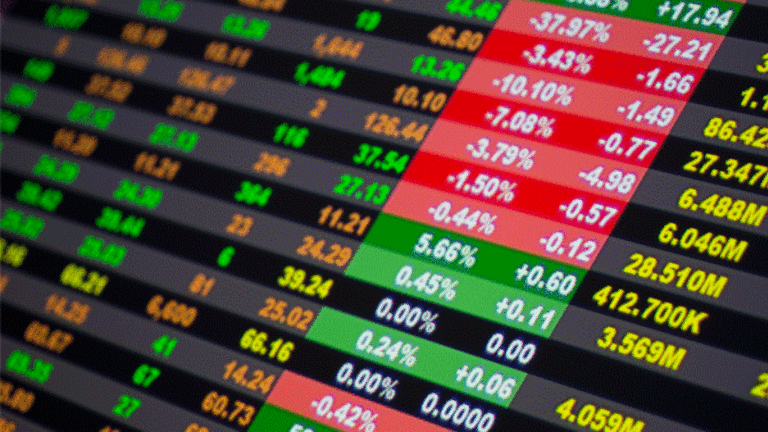 New Fund Bets on Korea Over Russia
The launch of the First Trust Bick Index Fund highlights the latest effort by fund issuers to track promising emerging markets on the model of the BRIC group.
NEW YORK (TheStreet) - The recent launch of the First Trust Bick Index Fund (BICK) - Get First Trust BICK Index Fund Report highlights the latest effort by fund issuers to track a group of promising emerging markets on the model of the well-known BRIC group.
The latest fund from First Trust is similar to the group of countries that was dubbed BRIC years ago by Goldman Sachs, but without exposure to Russia. Instead, BICK tracks a basket of companies from Brazil, India, China and Korea.
The addition of Korea is notable, since the country was left out of the original BRIC group. At that time, it was considered too far along in its development model to be an emerging country. The new acronym suggests that the country's growth is still closely tied to the powerhouse emerging economies of China, India and Brazil.
Other than being more advanced in terms of GDP per capita, Korea may also seem like an odd partner to be included in this group because of its much smaller size in terms of both landmass and population.
However, there are reasons to be optimistic about Korea's potential as a fast grower.
For instance, Moody's upgraded the country's credit rating on Wednesday to its highest level since the Asian financial crisis struck in 1997. The government has been able to keep the budget deficit to a reasonable level and the country is benefiting from recovery both in the West and in Asia. The country also released data showing that strong hiring in the manufacturing sector has contributed to a steep drop in unemployment.
Unlike some BRIC ETFs, the new BICK ETF does a better job of making sure that exposure to a country like Korea will be equal to the other countries represented in the fund's acronym classification.
In
The Art of BRIC Investing about BRIC ETFs
I told investors that they would not be getting an even allocation to each of the four countries.
For instance, the oldest BRIC ETF is the
Claymore/BNY Mellon BRIC ETF
(EEB) - Get Invesco BRIC ETF Report
and its B-R-I-C weighting is 57%, 3%, 11% and 29%, respectively.
The
iShares MSCI BRIC Index Fund
(BKF) - Get iShares MSCI BRIC ETF Report
weighs those four at 35%, 14%, 16% and 37%, respectively, while the
SPDR S&P BRIC 40 ETF
(BIK)
allocates them as follows: 27%, 22%, 8% and 43%.
The BICK fund is different since it allocates 25% of its net assets to holdings from each of the four countries.
This means that investors looking for even exposure to these four economies will not have to build their own 'BICK' fund by buying four separate country funds, like I recommended in the case of building exposure to the 'BRIC' countries.
Investors interested in small-cap exposure to the BICKs can still build their own version of the fund, but use my favorite China ETF,
Market Vectors China Small Cap
(HAO) - Get Invesco China Small Cap ETF Report
and a better performing Brazil fund,
Market Vectors Brazil Small Cap
(BRF) - Get VanEck Brazil Small-Cap ETF Report
for the allocations to these two countries.
In terms of the best Korea ETF, there is essentially only one choice with adequate liquidity and that is
iShares MSCI Korea
(EWY) - Get iShares MSCI South Korea ETF Report
. IndexIQ recently launched the
IQ South Korea Small Cap ETF
(SKOR) - Get FlexShares Credit-Scored US Corporate Bond Index Fund Report
, but it's too new to add yet. For India, my funds of choice continue to be either
WidsomTree India Earnings
(EPI) - Get WisdomTree India Earnings Fund Report
or
PowerShares India
(PIN) - Get Invesco India ETF Report
. Van Eck has filed for a small cap India ETF, but it has yet to be released.
Building your own BICK will be more favorable for the time being, since First Trust's product was only released on Tuesday and its future popularity and liquidity cannot yet be determined. Although I believe it will end up attracting sufficient interest, it's too early to jump in at this point.
For now, the BICK category of countries will be interesting to watch in terms of their relative performances with one another and the rest of the world. However, investors may do better buying the best funds for each of these countries as opposed to buying them all in one ETF right now.
Don Dion is president and founder of
, a fee-based investment advisory firm to affluent individuals, families and nonprofit organizations, where he is responsible for setting investment policy, creating custom portfolios and overseeing the performance of client accounts. Founded in 1996 and based in Williamstown, Mass., Dion Money Management manages assets for clients in 49 states and 11 countries. Dion is a licensed attorney in Massachusetts and Maine and has more than 25 years' experience working in the financial markets, having founded and run two publicly traded companies before establishing Dion Money Management.
Dion also is publisher of the Fidelity Independent Adviser family of newsletters, which provides to a broad range of investors his commentary on the financial markets, with a specific emphasis on mutual funds and exchange-traded funds. With more than 100,000 subscribers in the U.S. and 29 other countries, Fidelity Independent Adviser publishes six monthly newsletters and three weekly newsletters. Its flagship publication, Fidelity Independent Adviser, has been published monthly for 11 years and reaches 40,000 subscribers.