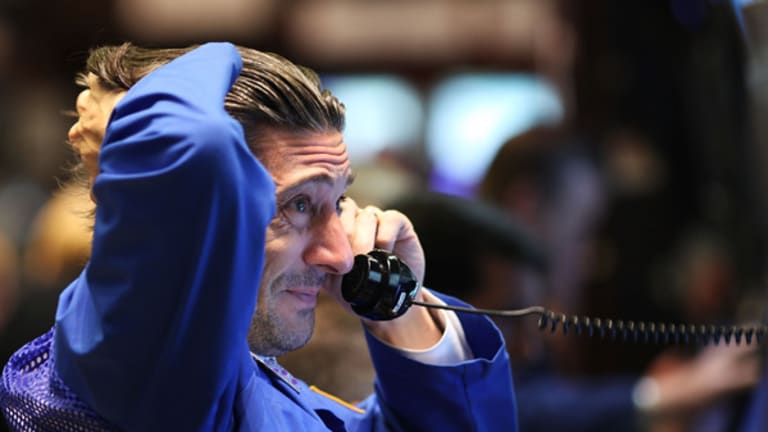 Publish date:
New ETF Tracks Russian Small-Caps
The Market Vectors Russia Small Cap ETF offers investors exposure to a diverse mix of companies riding Russia's economic boom.
The Market Vectors Russia Small Cap ETF offers investors exposure to a diverse mix of companies riding Russia's economic boom.
NEW YORK (TheStreet) -- Last week I wrote that the small-cap individual country funds were the new hot spot in the ETF world.
Well, this week we're going to take a look at another new entrant into this space, Van Eck's
Market Vectors Russia Small Cap ETF
(RSXJ) - Get VanEck Vectors Russia Small-Cap ETF Report
.
A large-cap Russia fund,
Market Vectors Russia ETF
(RSX) - Get VanEck Vectors Russia ETF Report
, has been quite popular since its debut four years ago.
The new, small-cap ETF is far more diverse than its large-cap brother and holds stocks that will be unfamiliar to most U.S. investors.
Not surprisingly, the large-cap fund is dominated by energy-related stocks, which account for 43% of its holdings. All the other sectors have much smaller weightings.
The small-cap fund allocates 18% each to utilities and materials, 17.5% to energy, 14.5% to industrials and 10% to consumer staples, with the remaining sectors having much smaller weightings.
At the individual stock level, the fund has 35 holdings and is reasonably well-diversified for what seems like a very narrow space. There are six companies with weightings ranging from 5%-8%, which should minimize the impact on the fund should there be a single-stock blowup.
It is important to note that not all of the holdings are Russian. The fund can invest in companies that derive the "majority of their revenues in Russia." That explains the inclusion of
Central European Distribution
( CEDC), which is domiciled in Poland and listed on the
Nasdaq
.
The small-cap fund will charge a net expense ratio of 0.67%. For now, there is no information on what sort of yield the fund might have.
Investors should note that the small-cap fund has a reported price-to-earnings ratio of 28, vs. 16 for the large-cap ETF. This means the small-cap fund is not cheap.
Before the wide proliferation of emerging market awareness and investment products it was very common for P/E ratios to be in the single digits. I take a high P/E ratio to mean there is less margin for error with this fund.
Russia is one of the most complicated foreign markets to own. There are political threats to company managers and operations. The most glaring example of this would be the
Yukos
case several years ago, which showed that the Russian government is capable of shutting down individual companies.
On the positive side, the country and its economy have benefited from ever-increasing global demand for oil. Russia produces more than 9 million barrels per day and exports slightly more than half of its production. Energy sector prosperity will continue as long as oil demand keeps increasing.
In choosing between the large-cap fund and the small-cap fund, it might be best to think of the large-cap fund as largely a play on Russia's role in the world energy market. The small-cap fund, on the other hand, should better capture the story on the ground in Russia, because it has heavier weightings in staples, discretionary products and health care.
At the time of publication, Nusbaum had no positions in securities mentioned
.
Readers Also Like:
10 Companies With the Smallest Tax Bills
5 Reasons Gold Prices Could Hit $1,500
Roger Nusbaum is a portfolio manager with Your Source Financial of Phoenix, and the author of Random Roger's Big Picture Blog. Under no circumstances does the information in this column represent a recommendation to buy or sell stocks. Nusbaum appreciates your feedback;
to send him an email.