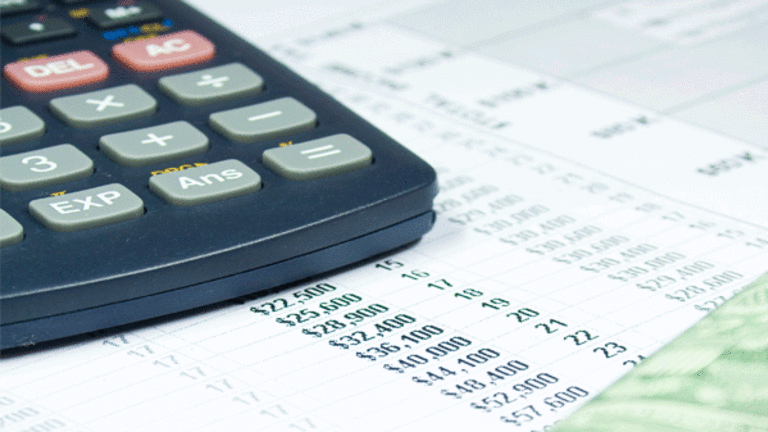 New Emerging-Markets Fund Goes Old School
The thinking is old school, with heavy exposure to China and to the financial sector.
NEW YORK (TheStreet) --The new year has started with a flurry of new exchange-traded funds, with 10 listing on Thursday alone, according to IndexUniverse. 
Van Eck Global, an investment-management firm, launched four funds this week, including the Market Vectors MSCI Emerging Markets Quality Dividend ETF (QDEM) . Companies in QDEM have a yield that is 30% higher than the parent index, the MSCI Emerging Markets Index, which is tracked by the iShares MSCI Emerging Markets ETF (EEM) - Get iShares MSCI Emerging Markets ETF Report.
Index constituents must have at least five years of dividend growth, and MSCI must believe that the dividends are sustainable. 
At the country level, QDEM is heaviest in China at 32%, South Africa 13%, Russia at 12% and Taiwan at 10%; there are more than 20 countries in all. Financials make up 30%, followed by energy at 25%, telecom at 15% and materials 10%.
Most of the larger holdings in the fund are familiar companies, including China Mobile (CHL) - Get China Mobile Limited Sponsored ADR Report at 5.1% of the fund and Gazprom (OGZPY) at 5%. Also included in the top 10 are three of the big Chinese banks.
There are several issues to consider before buying the fund.
The country weighting is lopsided. For years, China has had tremendous promise, but the results have lagged. For the last five years, the iShares China Large Cap ETF (FXI) - Get iShares China Large-Cap ETF Report is up 43%, according to Google Finance, compared with 73% for EEM.
China faces some serious obstacles to outperformance, including a threat of an economic slowdown and potentially unsustainable debt burdens.
South Africa's economy is tied to commodities, and it will be difficult for South African stocks to do well if precious metals continue to decline.
The sector allocation makes sense, because although many emerging markets have immature equity markets, most of these countries do have a phone company, a big oil company and at least one large bank.
While the sector allocations aren't shocking, they represent old-school thinking of emerging-markets investing and likely carry some risk.
One of the biggest concerns with the China market is that the country's financial sector may experience something similar to what happened with U.S. banks in 2008 when bad loans and over-inflated real estate market led to many financial company failures. If that happens, then a fund with such a large exposure to the sector would likely falter.
QDEM is light on consumer discretionary at 3.1% and consumer staples at 2.9%. The significance is that the emerging-markets consumer sectors as measured by EG Shares Emerging Consumer ETF (ECON) - Get Columbia Emerging Markets Consumer ETF Report have outperformed EEM over the last year.
Many analysts believe the future of emerging-markets investing will focus on consumer trends as a middle class with new-found discretionary income emerges. If that theme plays out, then QDEM could suffer for lack of this exposure.
Also part of the discretionary income theme is the tech sector. For example, in the last year, the Global X NASDAQ China Technology ETF (QQQC) has gone up 66%, but QDEM has only a 6% allocation to tech.
QDEM focuses on dividends and dividend history which accounts for certain sectors having low weightings. Although some sectors such as technology aren't where dividends have traditionally come from, investors need to consider future trends and how emerging markets are evolving.
Investors considering an allocation to QDEM as a core holding may also want to include a smaller exposure to a fund that will better capture consumer trends in emerging markets.
At the time of publication, the author held no positions in any of the stocks mentioned.
This article represents the opinion of a contributor and not necessarily that of TheStreet or its editorial staff.