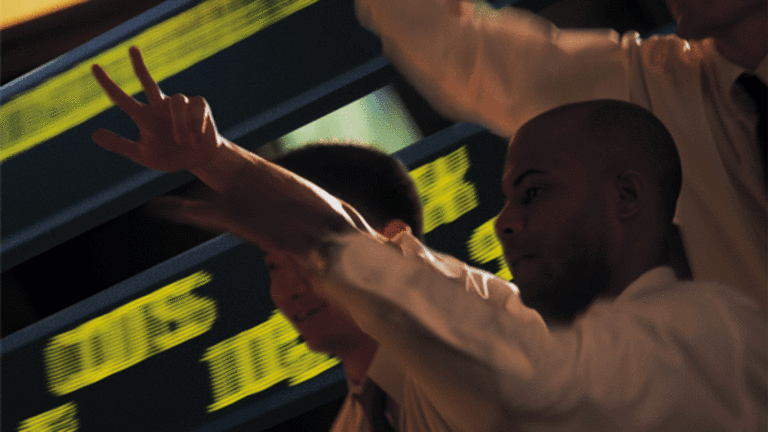 Publish date:
New Bond ETF Tracks Latin America
Investors looking for fixed-income exposure to Latin American economies should check out the Market Vectors LatAm Aggregate Bond ETF.
Investors looking for fixed-income exposure to Latin American economies should check out the Market Vectors LatAm Aggregate Bond ETF.
NEW YORK (TheStreet) -- Exchange-traded fund companies have offered increasing specialization in equity ETFs for years, and now that trend is coming to fixed-income ETFs.
The most interesting new bond ETF is Market Vectors'
LatAm Aggregate Bond ETF
(BONO)
. "LatAm" is short for Latin America. The ticker symbol is taken from "bono," which is Spanish for bond.
This new ETF tracks a large number of countries. Brazil has the largest weighting, accounting for 27% of the fund, followed closely by Mexico, which accounts for 26%. Colombia has a 12% weighting, the Cayman Islands has 8.8% and Chile has a disappointingly low 2.9%. There are also more than a dozen countries with individual weightings of less than 1%. The fund has more than 450 holdings, which explains why some of the country weights are so small.
The LatAm Aggregate Bond ETF will own sovereign and corporate debt and will charge a net expense ratio of 0.49%. The underlying index has an average of 8.8 years to maturity, with an average yield to worst of 7.24%.
After accounting for the fee, the fund could be expected to yield in the mid 6% range, but investors will need to wait until monthly payouts commence to get the real yield.
Latin American debt obviously carries risks. Although the region has been doing well recently, it has been ground zero for past financial crises. Don't forget that Argentina devalued its peso only a decade ago.
Brazil faces rising inflation and is taxing foreign investment to try stem the appreciation of the nation's currency, the real.
The other big holding in the fund, Mexico, faces the depletion of the Cantarell Oil Field, which threatens to change the economic dynamics of the country.
The bullish case for the region is that most of countries in the fund have become more prosperous as global demand for commodities has risen -- recent commodity price volatility nothwithstanding. This has helped boost the ranks of the middle class and allowed these countries to get their economic houses in order.
Right now the U.S. fixed income market has very little going for it. Yields are low, and some observers say the U.S. faces a debt crisis.
Against this backdrop, investors need to selectively allocate parts of their portfolios to foreign fixed income. Most of the other bond ETFs that exist are weighted heavily toward Japan and Western Europe, which are fundamentally unattractive now.
Next month the
WisdomTree Dreyfus New Zealand Dollar Fund
(BNZ)
will become the
WisdomTree Dreyfus Australia and New Zealand Debt Fund
. This change will make the fund a proxy for intermediate bond exposure from those two countries.
By combining the Market Vectors LatAm Aggregate Bond ETF and the WisdomTree Dreyfus Australia and New Zealand Debt Fund, investors would receive an excellent yield while avoiding the unhealthiest regions in the world.
At the time of publication, Nusbaum had no positions in securities mentioned
.
Readers Also Like:
3 Investors Who Easily Beat Benchmarks
5 Energy Stocks That Goldman Loves
Roger Nusbaum is a portfolio manager with Your Source Financial of Phoenix, and the author of Random Roger's Big Picture Blog. Under no circumstances does the information in this column represent a recommendation to buy or sell stocks. Nusbaum appreciates your feedback;
to send him an email.