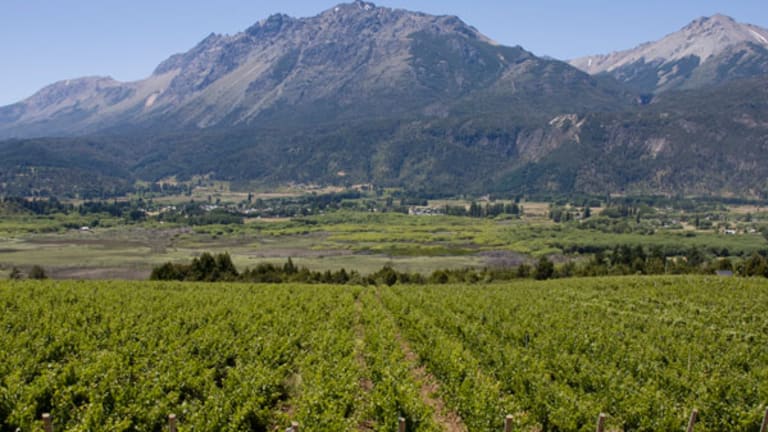 More Reasons to Be Wary of Argentina
Government policies have helped push some investors out of agricultural firm Cresud.
NEW YORK (TheStreet) -- When the Argentine government seized control of YPF (YPF) , the nation's largest oil and gas company, in April 2012, it was disconcerting at best.
As a follower and sometime shareholder of asset-rich Argentine farming name
Cresud
(CRESY)
, it certainly decreased my interest in deploying any capital into that region, at least without a greater margin of safety.
In Cresud's case, the prospect of the authorities seizing farmland seemed remote at best. However, if a government is power-hungry and economically ignorant enough to seize oil and gas interests, you can't rule out anything.
>>Also see: Citigroup Gets A Reprieve: Mike Mayo >>
In Cresud's case, shares fell from $13 in late March of last year to just under $7 by June. That seemed like an appropriate margin of safety at the time, and I established a new position. After a 20% pop by last November, the position was closed. While not normally a shorter-term investor, the risks remained and the margin of safety had narrowed.
data by
Cresud is a name that I've want to own for the long term, but there was simply too much risk in Argentina for my blood, a notion further bolstered by the nation's efforts, announced in
, to combat inflation via price controls. That's never a good idea, and was yet another example of a government that has no clue about economics.
Just prior to the price control announcement, Cresud shares were close to $10; they fell 16% within a month.
Now trading around $9, there's yet another reason that I'm avoiding shares. Back in November, Cresud ADR's went ex-dividend with a fairly large $0.504 dividend, welcome news to ADR holders.
Here's the problem though; the company has yet to pay that dividend, which I have confirmed with
Charles Schwab
(SCHW)
. In fact, payment is still marked as "pending" more than five months later.
Details are sketchy and there has not been much, if any, reporting on this issue that Argentine government authorities are reportedly not allowing dividend payments to foreigners. Local shareholders have reportedly been paid, but not ADR holders.
What a fantastic way to encourage foreign investment in your country.
>>Also see: SEC Member Predicts 'Armageddon' for Municipal Bonds >>
It appears as though the same thing has happened with Argentine land name
IRSA
(IRS)
, which is 64% owned by Cresud. IRSA was to pay a $0.648 dividend that went ex in late November.
data by
Don't get me wrong, I still believe that Cresud, with its 1.6 million acres of farmland, an incredible 2,500 square miles, its 64% stake in IRSA and other assets, is a potentially valuable name.
Unfortunately, there's just too much risk in Argentina, and too much control from a government that is unfriendly to business and foreign investment. First, it took control of the oil and gas industry, then price controls, now dividend interruption. What's next?
At the time of publication the author had no position in any of the stocks mentioned.
This article was written by an independent contributor, separate from TheStreet's regular news coverage.
Jonathan Heller, CFA, is president of KEJ Financial Advisors, his fee-only financial planning company. Jon spent 17 years at Bloomberg Financial Markets in various roles, from 1989 until 2005. He ran Bloomberg's Equity Fundamental Research Department from 1994 until 1998, when he assumed responsibility for Bloomberg's Equity Data Research Department. In 2001, he joined Bloomberg's Publishing group as senior markets editor and writer for Bloomberg Personal Finance Magazine, and an associate editor and contributor for Bloomberg Markets Magazine. In 2005, he joined SEI Investments as director of investment communications within SEI's Investment Management Unit.
Jon is also the founder of the
, a site dedicated to deep-value investing. He has an undergraduate degree from Grove City College and an MBA from Rider University, where he has also served on the adjunct faculty; he is also a CFA charter holder.