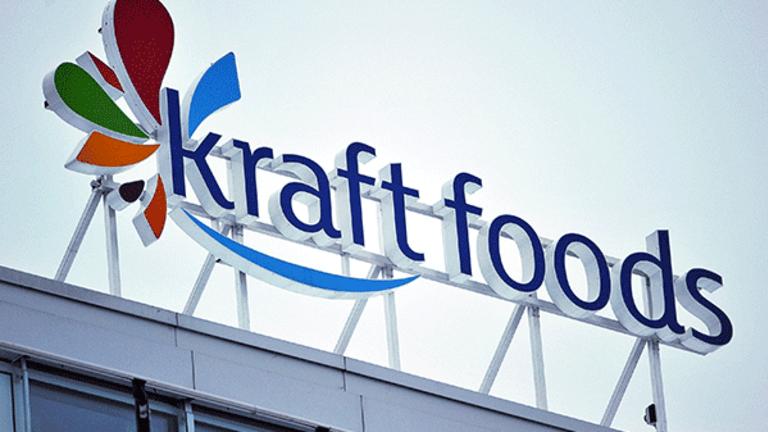 Kraft's Unliever Bid is a Bullish Growth Play - Just Not in the U.S.
Kraft Heinz's surprise play for Unilever marks a contrast to President Donald Trump's "Buy American, Hire American" economic policy, as the Warren Buffett-led food giant seeks growth outside the U.S.
Kraft Heinz's (KHC) - Get Kraft Heinz Company (KHC) Report surprise play for Unilever plc (UNL) - Get United States 12 Month Natural Gas Fund LP Report marks an interesting contrast to President Donald Trump's "Buy American, Hire American" economic policy, as the Warren Buffett-led food giant seeks growth in non-U.S. markets.
Kraft's $50 per share bid for the maker of Dove soaps and Ben & Jerry's ice cream values the group at around $143 billion, Unilever said Friday, but nonetheless has "no merit, either financial or strategic" for the company's shareholders. 
They could be right: Unilever moved more than €52.7 billion ($56.2 billion) in merchandise last year, with more than half of that (€30.2 billion) coming from sales to emerging market economies like China and Brazil. That compares to net sales of $26.5 billion for Kraft Heinz, only 11% of which came from markets outside of the U.S., Canada and Europe.
And while Unilever grew sales and passed on price increases in all of its markets outside of Europe last year, Kraft wasn't able to manage year-on-year expansion in any, although stripping away currency changes gave it organic sales growth in Canada and its 'Rest of World' segment.
"Kraft confirms that it has made a comprehensive proposal to Unilever about combining the two groups to create a leading consumer goods company with a mission of long-term growth and sustainable living," the company said in a statement. "While Unilever has declined the proposal, we look forward to working to reach agreement on the terms of a transaction."
Kraft is a food company, purely and simply, with a heavy reliance on U.S. sales, where price increases are difficult to pass on and shopping habits and tastes are seemingly changing by the hour.
Paying a 20% premium for an emerging market veteran like Unilever -- with a brand portfolio that includes revenue-generating staples in the home products group like Vaseline and Q-Tips -- would catapult the group into a global giant and fulfil the vision that brought Buffett and Berkshire Hathaway to the table when it bought the company in 2013 and merged it with Heinz two years later.
But what's in it for Unilever?
Not much, according to company, and not much more, according to analysts, many of whom have heaped scorn on the informal, ill-detailed approach. 
"The long term boost to portfolios that Unilever has delivered has been enormous. A short term premium today is no compensation for losing the growth that Unilever could produce for decades to come," said Steve Clayton at Hargreaves Lansdown. "So to win over a majority of Unilever's shareholders, we think Kraft Heinz will need to dig very deep indeed."
But it's worth remembering that investors also panned the company's fourth quarter earnings report, loping more than 5% from its share price in a single session after underlying sales rose 2.2% in the three months ending in December, missing analysts' expectations of a 2.8% increase. Sales growth for the full year was 3.7%, again missing analysts' forecasts of 3.9% but still fairly solid.
But looking at the raw drop-down numbers, it's easier to see how shareholders might be convinced that a Buffett-backed deal, and the cost-cutting focus it might bring, would increase profitability: Unilever generated $5.8 billion in net income from its $56.8 billion in sales. Kraft ended 2016 with net income of $3.6 billion on sales of $26.5 billion. 
Irrespective of the merits of the deal -- or, indeed, what competition authorities in any of the various jurisdictions the companies operate in will have to say -- it's not exactly a bullish call on consumer growth prospects in the world's biggest economy by one of its most famous investors.