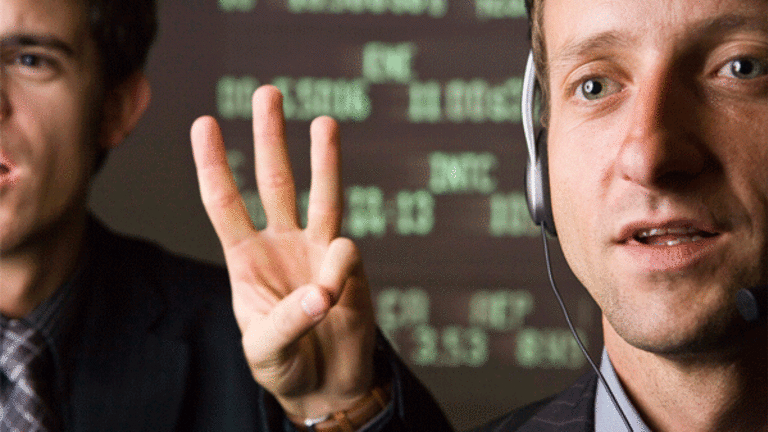 NEW YORK (TheStreet) -- Japan's latest nuclear reactor shutdown followed by the instant purchase of a spot liquefied natural gas cargo for December delivery at a steep premium once again points to the country's dire need to stock up on the commodity ahead of winter.
"If it becomes a question of whether Tokyo needs to keep the lights on, then Japanese buyers will pay the highest price in the world for LNG if that is what it takes to secure cargoes when they are required," says Christopher Rumley, senior consultant at the LNG consulting department of Poten.
"They will pay at the top end of market prices," said Rumley.
According to Platts, Japan's Kyushu Electric, the operator of the No. 4 nuclear reactor at the Genkai nuclear power plant in Saga Prefecture, on Tuesday immediately bought the cargo from Russia's
Gazprom
at $19 per million British thermal units for the December shipment -- prices unheard of in the period just preceding the March 11 earthquake.
Factoring in high oil prices, off of which Asian spot LNG prices are based, and Japan's sudden, overwhelming need for the goods after the earthquake, spot prices have risen to an average of $15 to $16 from $10, in some cases hitting $17 to $20, says IHS Cambridge Energy Research Associates analyst Rafael McDonald.
Japan's immediate LNG requirements have increased by more than 10% since the earthquake, according to Rumley.
Now, with the latest nuclear reactor shutdown, those requirements could increase even more, as only ten of Japan's 54 reactors remain online. That's about a 30% potential loss in electricity supply for this resource-desolate country. Some of the reactors are actually, according to numerous reports, now safe and ready for use, but since the dangerous meltdown in March, public views of nuclear power are at an all-time low in Japan and they aren't being utilized.
With winter fast approaching and heating and electricity needs going up, Japan will now hoard as much LNG as possible to make up for the nuclear shortfall.
"If the Chinese cut back, it will be because the Japanese or South Koreans outbid them for marginal supplies," says Pan EurAsian President Zach Allen. China currently has a long-term LNG contract with Australia supplying China at very cheap prices -- the lowest of anyone delivering to the country, says Allen.
Korea is the largest LNG importer behind Japan.
For now, analysts have no idea when Japan will make a full return to nuclear power generation. Until then, the impact of Japan's increased demand will be higher spot prices globally and more LNG moving from the Atlantic Basin to Asia.
"Japan's new PM Noda's greater apparent receptiveness to nuclear generation suggests plant restarts there could be a negative for prices," says CIBC senior economist Peter Buchanan.
"Again though, I would see that as more of an issue from mid-2012 on since that won't happen immediately."
LNG, uranium and nuclear stocks and ETFs advanced Wednesday.
General Electric
(GE) - Get General Electric Company (GE) Report
rose 2.9% to $15.29;
Cameco
(CCJ) - Get Cameco Corporation Report
increased 6.4% to $19.07;
Global X Uranium ETF
(URA) - Get Global X Uranium ETF Report
gained 4.4% to $7.91;
Market Vectors Nuclear Energy
(NLR) - Get VanEck Vectors Uranium+Nuclear Energy ETF Report
added 2.3% to $16.74;
Shaw Group
(SHAW)
advanced 3.3% to $21.55;
Golar LNG
(GLNG) - Get Golar LNG Limited Report
gained 1.2% to $30.23; and
Uranium Resources
(URRE)
added 2.7% to 71.8 cents.
-- Written by Andrea Tse in New York.
>To contact the writer of this article, click here:
Andrea Tse
.
Copyright 2011 TheStreet.com Inc. All rights reserved. This material may not be published, broadcast, rewritten, or redistributed.