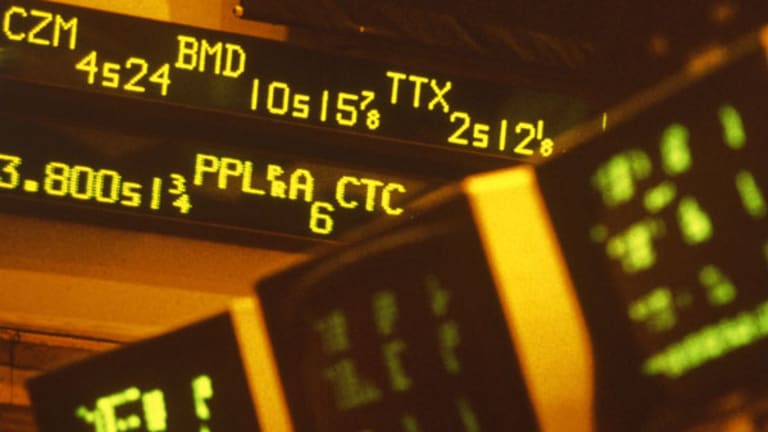 Is Russia the Next Venezuela? Insights From Hermitage Capital's William Browder
Hermitage Capital Management's founder William Browder says Russia reminds him of the situation in Venezuela six years ago.
NEW YORK (TheStreet) -- The Russian ruble has collapsed, down 40% so far in 2014. While the currency has been boosted in recent days due to central bank intervention, the economic outlook remains bleak at best. 
Russia is an exporter of crude oil. As prices have dramatically fallen over the past six months, so has the country's energy revenue. Making matters worse, Russia is a large importer of consumer goods, according to William Browder, founder of Hermitage Capital Management. 

Market Vectors Russia ETF RSX data by YCharts
As a result of the falling currency, imported goods will now cost more in rubles than before. Economically speaking, Browder estimates that the average Russian citizen will be worse off by 25% to 30% in 2015.
It's basically like a big pay cut, Browder added. 
The economic crisis reminds him of that in Venezuela six years ago. As the conditions worsen and nationalism spreads, Russian President Vladimir Putin will be forced to adopt more anti-business policies. This may result in the nationalizing of Russian corporations, as the government becomes desperate for revenues. 
"I wouldn't put a penny into Russia right now," Browder added.
Even though price declines may make it seem attractive -- with the Market Vectors Russia ETF (RSX) - Get VanEck Russia ETF Report down 45% on the year -- investing in Russia looks more like a "value trap," he said. 
Some companies, like Volkswagen's (VLKAY) Audi and General Motors (GM) - Get General Motors Company Report , have even halted sales in the country due to the volatility in its currency. However, sales will likely resume, assuming the ruble can find some footing. The companies simply didn't know how much to charge for their products.
Russians are looking to exchange their rubles in return for U.S. dollars, luxury goods and "real assets" as the ruble's value continues to erode, Browder explained. 
Putin may be looking to invade surrounding countries, like Ukraine and Crimea, in order to shift Russians' focus from the stagnant economic situation to nearby conflicts, Browder suggested. To some degree, the diversion is working, he says. 
However, Western countries are now imposing sanctions on Russia as a result. In the late 1990's, when Russia's economy was also struggling, the West was there to help. This time, the sanctions are only exacerbating the situation. As Russian companies can no longer refinance with U.S. and European banks, many will be forced into default, he said. 
Putin has put himself in a tough situation, as sanctions, lower oil prices and an eroding currency are combining to create the perfect storm. 
-- Written by Bret Kenwell 
This article is commentary by an independent contributor. At the time of publication, the author was long GM.