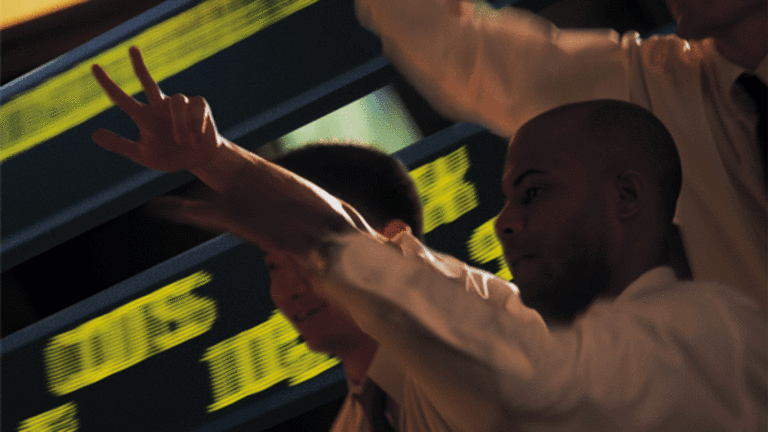 Is It Time to Buy Indonesia?
After a 35% decline Indonesian ETFs may be worth buying if you have a high tolerance for volatility.
NEW YORK (TheStreet) -- What in the world is going on in Indonesia? After such a fast decline, does it make sense to buy any of the exchange-traded funds that target the country?
For some background, Indonesia is a resource-rich economy exporting liquified natural gas, rubber and gold among several others. It used to be an oil exporter as well but as the country became wealthier its oil consumption increased and now it imports 400,000-500,000 barrels per day.
For the last few years Indonesian GDP had been running at a 6% annual pace, unemployment has been trending lower, per capita income has been going up, and even life expectancy has been improving dramatically.
Read: Immelt Shows GE Has Learned Its Lessons
The positive story was reflected in equity prices. Coming off the March 2009 low, the
Market Vectors Indonesia Equity Index ETF
undefined
rallied 300% in two years, dramatically outperforming the
iShares MSCI Emerging Markets ETF
(EEM) - Get iShares MSCI Emerging Markets ETF Report
. Since the 2011 high IDX drifted sideways for a while in line with EEM until the start of this year. For the first five months of 2013 IDX went up 19% compared to a 1.5% decline for EEM.
Then Chairman Ben Bernanke's comments on May 22 about the possibility the U.S.
Federal Reserve
could start reducing its monthly bond purchases hit the domestic market and set off a domino effect in many emerging markets, including Indonesia.
The catalyst at work here is that Indonesia, along with many other emerging countries, have seen capital flow in as investors who normally invest in U.S. assets were forced to seek higher yields elsewhere. Indonesia has benefitted not only in its equity and fixed income markets but also foreign direct investment into the country.
It has been the emerging countries that most benefited from foreign direct investment that have been hit hardest and are perceived to be most vulnerable to the unwinding of quantitative easing in the U.S.
When U.S. interest rates eventually do normalize, investing in Indonesia might be less attractive. For now there has only been a vague hint of normalization and IDX has gone down 34% in just three months.
In addition to IDX, investors can access Indonesia through the
iShares MSCI Indonesia ETF
(EIDO) - Get iShares MSCI Indonesia ETF Report
and the
Market Vectors Indonesia Small Cap ETF
(IDXJ)
. IDX and EIDO offer essentially the same large cap exposure and have traded in lock step since the second to market EIDO started trading in 2010.
Financials is the largest sector at 35% of each fund followed by consumer staples and discretionary. Telecom is the other sector of note in the funds at 10% of each. The funds also have nine of their respective top ten holdings in common. IDX charges a slightly lower expense ratio of 0.59% compared to 0.61% for EIDO.
IDXJ has at times diverged dramatically from the large cap funds, especially when it first listed in in early 2012. In 2013 it started out going up 40% versus the 19% gains for IDX and EIDO and in the last three months it has gone down more than the other funds.
Read: Bargain Living in the Best Big Cities
Down more than 30% in such a short period of time, the question is should Indonesia be bought? A purchase of any of the Indonesia ETFs at this point would have to be considered an aggressive trade amid the falling knives of emerging markets that will not be suitable for most market participants.
Buying after huge, fast declines that coincide with major news coverage of what is wrong with the country is a contrarian play. Any sort of trade at this point though requires some sort of strategy of either a stop order or buying only a half position with the intention of buying more after a predetermined amount of time or a predetermined price movement.
To paraphrase an old Wall Street saying, there may not quite be blood in the streets but there has been a 35% decline in a market whose economy is still growing at close to 6% with many other economic statistics still trending favorably. Indonesian equities could still go lower but buying after such a large decline is buying low.
At the time of publication the author had no position in any of the stocks mentioned.
This article was written by an independent contributor, separate from TheStreet's regular news coverage.
This contributor reads:
On Twitter, this contributor follows: