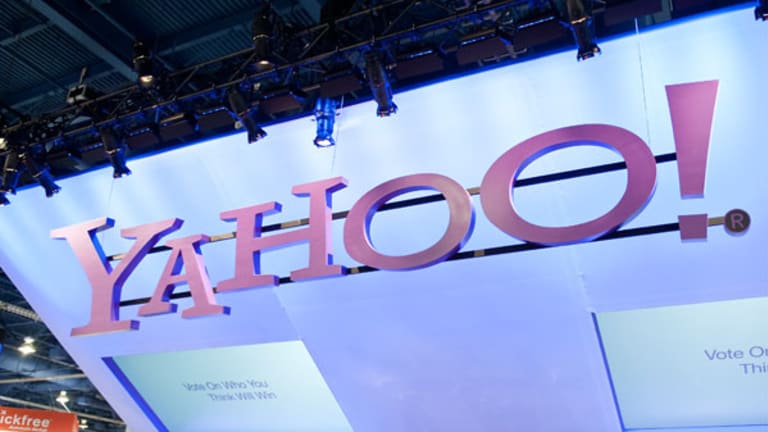 Publish date:
Is Alibaba Finally Readying for an IPO?
Alibaba's vice chairman made several appearances this week at tech banking conferences. It suggests an IPO filing is coming soon.
Alibaba's vice chairman made several appearances this week at tech banking conferences. It suggests an IPO filing is coming soon.
NEW YORK (TheStreet) -- For well over a year now, there has been speculation about when Chinese Internet giant Alibaba would finally hold an IPO. This has big implications for Yahoo (YHOO) and the entire Chinese Internet sector. Yahoo holds a 24% stake in Alibaba.
Yahoo shares were at $38.75 at 3:15 p.m. The stock is down 4.24% YTD and down 2.29% for the day.
For months there have been questions about whether Alibaba would choose to hold an IPO in the U.S. or Hong Kong. It seems like Alibaba has been trying to convince the Hong Kong Stock Exchange to agree to their preferred corporate governance structure. Such a model would be no problem for the U.S. exchanges, the NYSE and Nasdaq.
Then there's the case of Tencent (700:Hong Kong), the Chinese media and Internet company which has been on a roll for the past eight months. Their stock -- which trades in Hong Kong -- is now worth more than $150 billion. This allows the company to more aggressively use its stock to buy stakes in other companies or buy them outright.
Alibaba can do the same -- even though it's still private -- and has been doing the same, buying stakes in companies like Sina (SINA) - Get Report or buying companies outright, like AutoNavi (AMAP) .
What's at stake is potentially control of the entire Chinese Internet. Eight months ago, you might have been able to argue that Tencent controlled gaming in China, while Alibaba controlled e-commerce and Baidu (BIDU) - Get Report controlled search.
With the explosion of WeChat's messaging service however, Tencent has been able to move more aggressively into e-commerce with its own payment system, which rivals Alibaba's Alipay.
That means there's much more urgency within Alibaba to fight back against Tencent's incursion into its space.
All this might mean that Alibaba's management and board are looking at holding an IPO sooner than later.
Bank of America/Merrill Lynch wrote a note earlier this week that you should expect an IPO filing from Alibaba in the next one to two months. They also said that this could lead to a price improvement in Yahoo, which holds a 24% stake in Alibaba, to $45 a share once investors saw the full details of Alibaba's financials in its filing.
This week, we also saw Alibaba's vice chairman, Joe Tsai, speaking at Credit Suisse, J.P. Morgan and Morgan Stanley conferences. That likely means each of those firms is going to get tapped to underwrite the IPO -- even though it sheds no light on whether they will list in New York or Hong Kong.
Why would Tsai take the time to appear if he wasn't interested in getting out Alibaba's story to institutional investors as a lead-up to an IPO?
Alibaba knows that Yahoo's quarterly release in April will include Alibaba's Q4 financials. This is typically Alibaba's biggest quarter of the year. It would make sense for them to release their IPO filing beforehand and then get on the path to an IPO by May.
I suspect that Tsai's appearance at these banking events this week is a precursor to an imminent IPO filing.
Then prepare to watch the Tencent vs. Alibaba war go to a whole new level.
At the time of publication, the author was long YHOO and SINA but held no positions in any of the other stocks mentioned.
This article represents the opinion of a contributor and not necessarily that of TheStreet or its editorial staff.