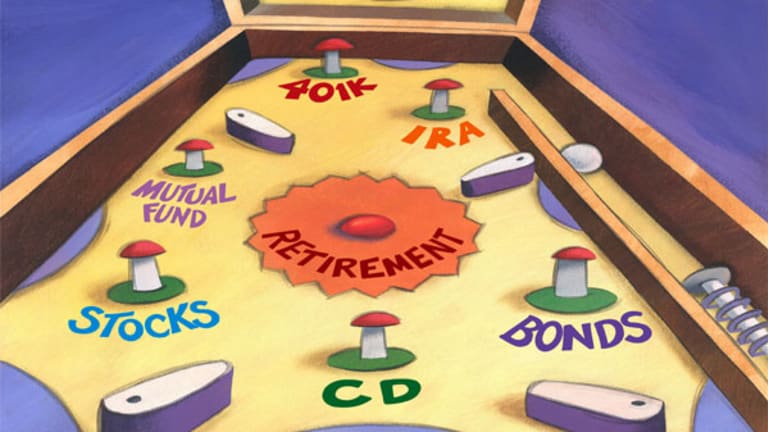 International Dividend ETFs Offer Unique Value for 2014
Look to overseas exchange-traded funds to enhance your dividend stream in the new year.
NEW YORK (FMD Capital Management) -- Fixed-income investors are in a bind. Bond yields are stingy and bond prices will plummet when rates rise (as they must someday).  Thus, income investors are faced with the growing need to diversify their dividend streams away from traditional interest-rate-sensitive asset classes.
If 2013 has taught us anything, it's that central bank policies are set to change. We must adapt our asset allocations to stay ahead of the curve. No longer can your portfolio be dominated by traditional domestic fixed-income or real estate investment trusts that are susceptible to the whims of rising rates. Instead, it's time to look abroad and incorporate other areas of the market that are offering unique value opportunities for your portfolio.
Consider international dividend equity ETFs, which have not had the same huge move as U.S. stocks in 2013. One of the funds on my watch list is the iShares International Select Dividend (IDV) - Get iShares International Select Dividend ETF Report exchange-traded fund. This ETF is focused on approximately 100 dividend-paying stocks in foreign developed countries. It currently has a 30-day SEC yield of 4.55%, which is over 50% higher than its domestic counterpart in the iShares Select Dividend (DVY) - Get iShares Select Dividend ETF Report ETF.
A quick check of the chart shows that IDV has pulled back more than 5% since its high in October. As long as it can maintain its uptrend above the 200-day moving average, I believe that this fund represents an excellent opportunity for a small portion of your income portfolio.
International stocks tend to be more volatile, which is why I typically prefer smaller allocation sizes when entering new positions. In addition, it always makes sense to incorporate a trailing stop loss to guard against downside risk in the event that these stocks stumble.
Another alternative for international income is the newly released Cambria Foreign Shareholder Yield (FYLD) - Get Cambria Foreign Shareholder Yield ETF Report ETF. This innovative strategy is designed to select 100 overseas companies that are paying strong dividends, doing share buybacks and reducing debt. The investment managers believe that these three pillars represent the best characteristics of companies returning free cash flow to shareholders. I like the fact that this ETF takes a more fundamental approach to its index construction. As a result, it incorporates a greater percentage of small and mid-cap exposure.
On the fixed-income side of the ledger, I would not be surprised to see a comeback in emerging market debt in 2014. One of my favorite ETFs to play this space is the actively managed WisdomTree Emerging Market Corporate Bond Fund (EMCB) - Get WisdomTree Emerging Markets Corporate Bond Fund Report. Currently EMCB has a 30-day SEC yield of 5.04% and an effective duration of 5.5 years.
One of the more attractive observations going for emerging market debt is the large divergence in performance compared to high yield domestic corporate bonds of a similar credit quality. Consider that the iShares High Yield Corporate Bond ETF (HYG) - Get iShares iBoxx $ High Yield Corporate Bond ETF Report is trading near all-time highs and has a comparable yield to ECMB. However, emerging market corporate bonds are still more than 5% off their high water mark.
I expect that this divergence will eventually correct and we could see money flow into emerging markets as fixed-income investors find more value overseas.
The Bottom Line
The next several months are going to be interesting to watch for income investors, as both stocks and bonds digest real or imagined policy shifts from the Federal Reserve. This could lead to additional volatility throughout the global economy as we start the new year.
One thing is for certain: I expect 2014 to bring with it a whole new array of opportunities and risks for vigilant income investors. The key to success will be actively shifting your portfolio to sectors with a high degree of risk-to-reward potential.
At the time of publication the author had a position in DVY, IDV and HYG.
This article was written by an independent contributor, separate from TheStreet's regular news coverage.
David Fabian is a managing partner at FMD Capital Management, a fee-only registered investment advisory firm specializing in exchange-traded funds. He has years of experience constructing actively managed growth and income portfolios using ETFs. David regularly contributes his views on wealth management in his company blog, podcasts and special reports. Visit
to learn more.