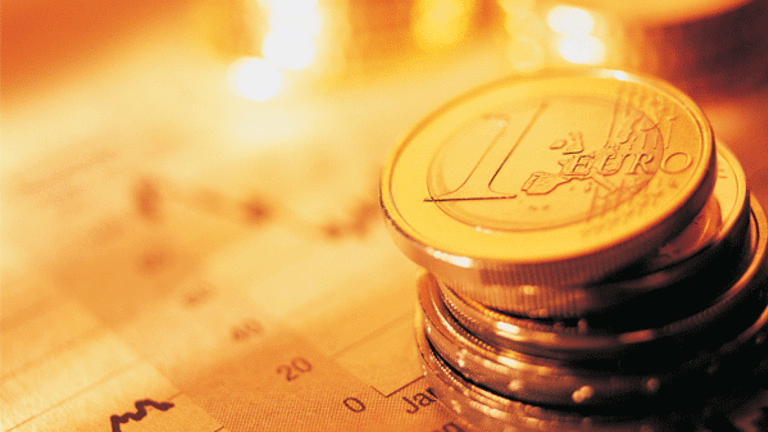 Indonesia: Right Place, Wrong Time?
The emerging-market country is something of a proxy for natural resources, which carry their own set of risks.
Van Eck
started selling the
Market Vectors Indonesia Index ETF
(IDX) - Get Report
this week, an unfortunate time. Niche funds often get listed after a great run. It would be hard to think of Indonesia as popular now: Like most emerging-market countries, Indonesia got crushed in 2008, with the index underlying the fund down 58%.
Putting aside cyclical questions, Indonesia is rich in liquid natural gas, gold, copper, rubber, palm oil and a few other resources, which give the country healthy GDP growth in the 5% to 6% range. If you are wondering about crude oil, Indonesia has been a net importer for a few years due to declining production and increased local demand and is no longer in OPEC. The country's negatives include high debt and fast inflation.
Indonesia has a lot of stuff the world needs. If the global economy is revived, Indonesia will benefit as demand for that stuff (the resources that Indonesia exports) increases. This, then, stands to improve the economic quality of life for many Indonesians, a sort of middle-class ascendancy. With a population of 240 million, the effect could be powerful and make Indonesia an interesting investment destination.
This week, Fitch Ratings affirmed its BB sovereign rating with a stable outlook, calling the country's public finances "conservative." I would note that political instability is not impossible, as democracy is fairly new. President Susilo Bambang Yudhoyono has been in office since 2004 and is the first "directly elected" president. For more than 30 years, Indonesia was ruled as a dictatorship by General Suharto.
The Van Eck ETF is heaviest in financials, at 34%, which is a lot. The two largest banks in the fund,
Bank Central Asia
, accounting for 8.8%, and
Bank Rakyat Indonesia
, 7%, are down 10% and 30%, respectively, in the past year vs. a 60% decline for the Financial Sector SPDR. This outperformance could be because the Indonesian banks have fewer moving parts than those in the U.S. and Europe, or that the worst is yet to come for Indonesian banks. If it's the latter, IDX will get hit hard.
The reason for the heavy financial exposure is that, like most emerging-market countries, there are several very large banks with relatively large market caps. Every country has a big bank or two and also a large energy company and dominant phone company, which is why those two sectors are featured at 15.8% and 12.5%, respectively.
Materials, the "stuff" stocks, comprise only 11.5% of the fund. The larger materials stocks are
Bumi Resources
, which is primarily a coal miner, and
Semen Gresik
, a cement company.
The decision to buy a riskier country like Indonesia, compared with other emerging markets, boils down to what the next six months or year might look like. Anyone thinking the bear is over for emerging markets might want to take on more volatility in the space and go with Indonesia. Being resource-rich, the country is likely to do well when the global economy expands.
Given some of the GDP numbers coming out of the region this week, it may not be time to take on more risk or an overweight position in emerging markets. I have no doubt about IDX's ability to be a proxy for whatever happens in Indonesia, but I'm not quite ready for that type of country.
At the time of publication, Nusbaum had no position in IDX.
Roger Nusbaum is a portfolio manager with Your Source Financial of Phoenix, and the author of Random Roger's Big Picture Blog. Under no circumstances does the information in this column represent a recommendation to buy or sell stocks. Nusbaum appreciates your feedback;
to send him an email.