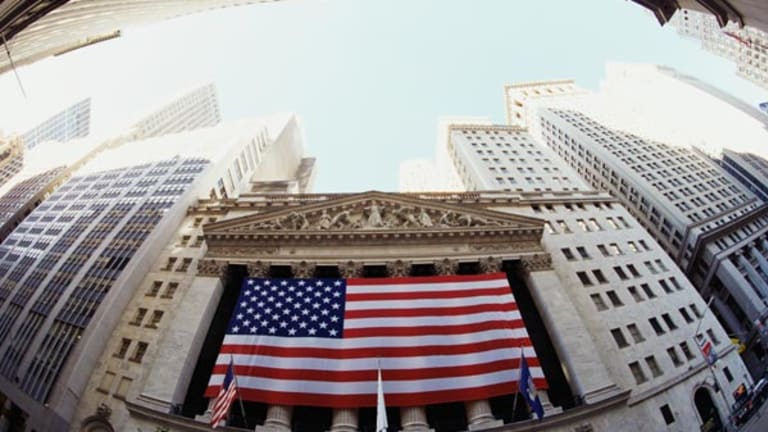 Indian Funds Lead Foreign Pack
Strong earnings propel constituent stocks during the week ended Thursday.
The beauty of building wealth in the 21st century is that we have the freedom to choose from a wide variety of professionally managed investment vehicles, depending on how much time we want to spend managing our money.
For passive investors and investment professionals under onerous trading restrictions, there are complete all-in-one solutions from asset-allocation funds that gradually get more conservative over the decades. And for investors with the time, inclination and savvy, there are ample choices for micro-managing each portion of your portfolio, right down to the selection of individual country weightings. That's the role geographically focused funds play.
The fortunate individuals who outsourced their global allocation to India were richly rewarded this week. Four of the 10 best-performing, geographically focused funds specialized in Indian companies.
At 12.85% for the five trading days ending Nov. 1, none did better than the
iPath MSCI India Index ETN
(INP)
. This is an exchange-traded note, which is similar to an exchange-traded fund. The difference is that ETNs are designed to have less tracking error than ETFs so that the value of the investment more closely mirrors that of the underlying index.
In this case, Barclays Capital, a unit of
Barclays PLC
(BCS) - Get Barclays PLC Sponsored ADR Report
, created a 30-year senior, unsecured debt instrument that pays holders of the ETN the return of the equities in the MSCI India Total Return Index minus the expense ratio.
The
(IFN) - Get India Fund Inc Report
India Fund Inc.(IFN), a closed-end mutual fund, did almost as well, spiking 12.58%. The fund allocates 15.8% of assets to software, 13.2% to oil and gas, 10.3% to banks, 9.4% to telecommunications, 5.4% to auto manufacturers and 4.9% to electrical components and equipment.
Of the holdings aiding the strong performance, Jindal Steel and Power rose 52.68% on a 76% increase in second-quarter profits, while Jindal Saw added 34.61% on an even bigger 89% bump in profits for the same period, and Bank of India gained 28.07% on the biggest second-quarter profit swell of 101%.
The third India-focused fund,
(IIF) - Get Morgan Stanley India Investment Fund Inc Report
Morgan Stanley India Investment Fund (IIF), trailed its fellow countrymen with a 6.36% return. The best-performing holdings included Nestle India, up 19.76% on higher third-quarter profits, Bharat Heavy Electricals, up 16.25% as it rehires laid off workers to fill back orders, and Jyoti Structures, up 15.41% on increased demand for new electrical transmission line construction.
(Please see the table below.)
For an explanation of our ratings, click
here.
Investors in the
(CUBA) - Get Herzfeld Caribbean Basin Fund Inc Report
Herzfeld Caribbean Basin Fund (CUBA) felt flattened, breaded and fried like my favorite bistec empanizado as the closed-end fund lost 8.58%. Its net asset value slipped 2.36% on outsized declines of 15.35% in
Garmin
(GRMN) - Get Garmin Ltd. (GRMN) Report
, 14.11% in
Atlantic Tele-Network
(ATNI) - Get ATN International, Inc. Report
and 10.76% in
Vitro SAB de CV
(VTO)
(VTO). But its share price fell even faster than its NAV, resulting in a contraction of its premium to NAV to 17.5% from 25.5%.
The
(IRL) - Get New Ireland Fund Inc Report
New Ireland Fund (IRL) suffered an 8.37% setback as troubles in the Irish real estate market chopped 13.75% off McInerney Holdings PLC, a property developer, and 7.45% off Grafton Group PLC, a building supply manufacturer. With borrowing costs rising, Irish home prices declined 2.8% in September over the same month last year. The worst home value deflation in the last 10 years was a bit too much to weather.
For an explanation of our ratings, click
here.
So, whether you pick individual countries or broad-based international funds, you can be fairly certain that there is a bull market hiding somewhere around the globe. Bon voyage!
Kevin Baker became the senior financial analyst for TSC Ratings upon the August 2006 acquisition of Weiss Ratings by TheStreet.com, covering mutual funds. He joined the Weiss Group in 1997 as a banking and brokerage analyst. In 1999, he created the Weiss Group's first ratings to gauge the level of risk in U.S. equities. Baker received a B.S. degree in management from Rensselaer Polytechnic Institute and an M.B.A. with a finance specialization from Nova Southeastern University.