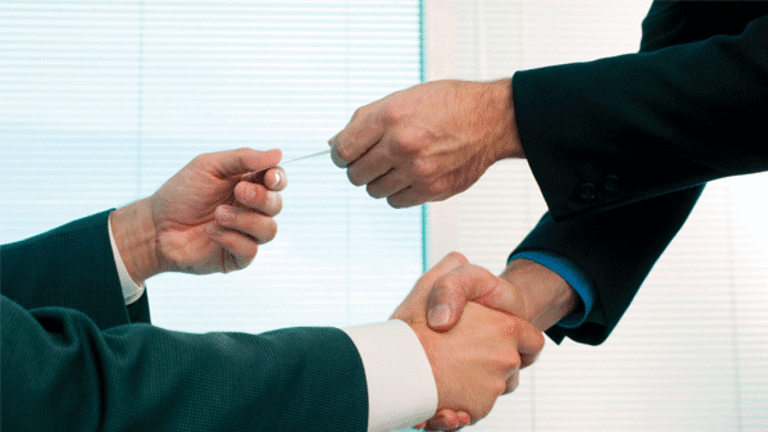 Publish date:
India ETFs Ride High on Robust Economy
Backed by a strong economy, India ETFs have been outperforming their peers in emerging market.
Backed by a strong economy, India ETFs have been outperforming their peers in emerging market.
NEW YORK (TheStreet) -- Accelerating inflation in India generates headlines, but it's a consequence of a strong economy. The Reserve Bank of India is likely to raise interest rates soon, and that could lift the value of the rupee versus the U.S. dollar.
That, in turn, would add some momentum to India ETFs that are already leading the Brazil-Russia-India-China group of funds and among the better performing emerging market ETFs in 2010.
The Indian government projects GDP growth of more than 8% for fiscal year 2011, while a domestic economic think tank estimates the economy will grow more than 9%. That growth, along will the relaxed monetary policy from 2008, is leading to inflation, which was 10.2% in May. The central bank started raising interest rates in March and is expected to raise them again soon.
Usually inflation is a negative, but these are not usual times. Much of the world may look on with envy as India enjoys robust growth and rising prices, the opposite of slow growing or stagnant developed economies that cannot seem to generate any inflation. In other words, India has the kind of problems that the developed world wishes for. India's inflation come with growth, whereas the developed world's low inflation is the result of too much debt.
For investors, that means there will be opportunities for profit. There are two solid ETF options for India in
PowerShares India Portfolio
(PIN) - Get Report
and
WisdomTree India Earnings Fund
(EPI) - Get Report
.
Superficially, there does not appear to be much of a difference between EPI and PIN. A comparison of the top 10 holdings, for instance, shows that seven are the same.
Still, small differences can translate into a wide performance gap in the long term, and choosing between the two funds becomes more important the longer an investor intends on staying exposed to India.
For example, in the past month, PIN is outperforming EPI by a slim margin with gains of 3.6% for the former and an increase of 2.8% for the latter.
However, on a three-month timeline, the funds have performed almost identically. On a six-month and one-year timeline, EPI has outperformed PIN.
In the trailing one-year period, EPI has increased by 27% while PIN has gone up 18.3%.
Clearly, choosing which India fund to pick becomes more significant for long-term investors.
Taking a look beyond the top 10 holdings to the sector allocations for each ETF reveals why differences in performance arise between the two funds.
In the case of financials, EPI has 22.3% of net assets devoted to financial companies compared to 14.0% in PIN.
In the case of energy, EPI allocates 19.9% of net assets to companies in the sector versus 26.1% in PIN.
After energy and financials, information technology and materials are the two other sectors that command a large chunk of assets, but allocations to these sectors are fairly similar in each fund.
Information technology sector allocations for each ETF only differ by about 1%, while material sector allocations differ by a little less than 4%.
Therefore, what it comes down to for investors deciding between the two funds is whether or not they have confidence in energy or financials.
For bulls on the price of oil and gas and on the success of related companies, the clear choice is PIN. For those that like the outlook for the financial sector in India and are less confident that energy prices will aggressively rise on the back of a continued worldwide economic recovery, EPI is a better option.
In addition to EPI and PIN, there is an India ETN called
iPath MSCI India Index
(INP)
. However, the fund is not significantly different in its sector allocations from the two ETFs mentioned and when there are good ETF options available, it is best to stick with the ETFs.
One final ETF option on India is
iShares S&P India Nifty Fifty Index
(INDY) - Get Report
, and although its performance has been similar to that of EPI and PIN, its volume makes it less liquid.
In terms of fees, INDY charges 0.89%, EPI charges 0.88 % and PIN charges 0.78%.
Either PIN or EPI is a good choice for Indian exposure. Investors wanting to decide between the two can look first to whether they expect financials or energy to outperform.
My take is that energy prices are affected by global factors and India's financial markets are more attuned to domestic economic growth, therefore it's likely that EPI will continue to lead PIN for the rest of the year.
-- Written by Don Dion in Williamstown, Mass.
At the time of publication, Dion Money Management was not long any of the funds mentioned.
Don Dion is president and founder of
, a fee-based investment advisory firm to affluent individuals, families and nonprofit organizations, where he is responsible for setting investment policy, creating custom portfolios and overseeing the performance of client accounts. Founded in 1996 and based in Williamstown, Mass., Dion Money Management manages assets for clients in 49 states and 11 countries. Dion is a licensed attorney in Massachusetts and Maine and has more than 25 years' experience working in the financial markets, having founded and run two publicly traded companies before establishing Dion Money Management.
Dion also is publisher of the Fidelity Independent Adviser family of newsletters, which provides to a broad range of investors his commentary on the financial markets, with a specific emphasis on mutual funds and exchange-traded funds. With more than 100,000 subscribers in the U.S. and 29 other countries, Fidelity Independent Adviser publishes six monthly newsletters and three weekly newsletters. Its flagship publication, Fidelity Independent Adviser, has been published monthly for 11 years and reaches 40,000 subscribers.