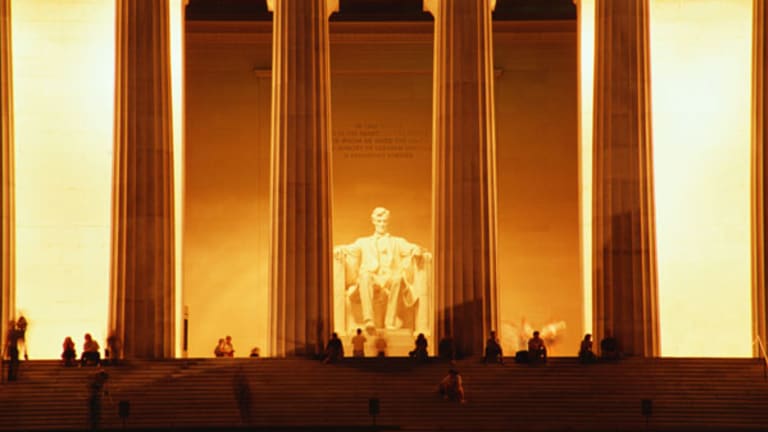 IMF to Fund $100 Billion in Emerging-Market Loans
Recognizing the worldwide significance of the credit crisis, the International Monetary Fund announces a $100 billion loan program for emerging countries.
The
(IMF) has opened up a $100 billion loan fund to help emerging market countries navigate the credit crisis. The fund provides such nations a short-term liquidity facility (SLF) for three months.
Dominique Strauss-Kahn, managing director of the IMF, said in a statement announcing the new financing initiative:
"Exceptional times call for an exceptional response. The Fund is responding quickly and flexibly to requests for financing. We are offering some countries substantial resources on an expedited basis, with conditions based only on measures absolutely necessary to get past the crisis and to restore a viable external position."
He also lauded the efforts of the
U.S. Federal Reserve
and the central banks of Brazil, Mexico, Korea and Singapore for creating "temporary reciprocal currency arrangements (swap lines)."
The SLF will be made available to countries that are in good standing but face short-term liquidity problems. They would be able to borrow up to 500% of their quota and access the SLF three times in a 12-month period.
The credit crisis has opened many emerging countries to a currency crisis as hedge funds and other investment funds withdraw money from emerging markets at a rapid pace. Stephen Jen, chief currency strategist at Morgan Stanley, predicted the crisis:
"So far, the U.S. financial sector has been the epicentre of the global crisis. I fear that a hard landing in EM assets and economies will become the second epicentre in the coming months, with very damaging feedback effects on the developed world."
Economists, like Paul Krugman and Dan Rodrik, have been calling on the IMF to take action. These same economists have often criticized the past efforts of the IMF for its draconian measures in the face of crisis, forcing emerging countries to reduce lending, a move that hampers economic recovery. The current measure has none of those strings attached.