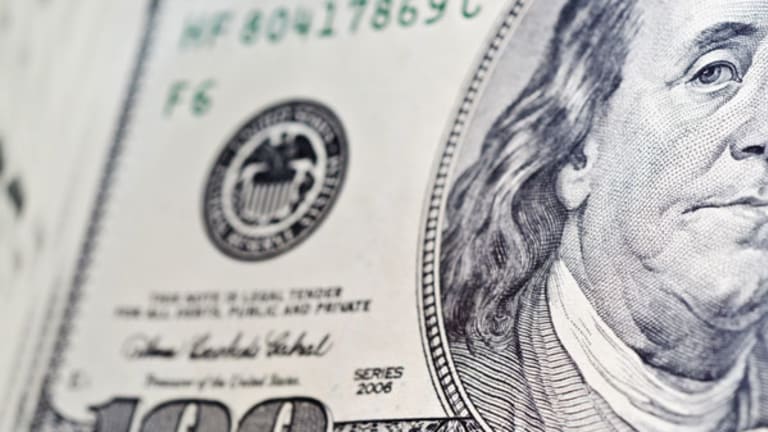 ICL's Fortunes Buoyed by Emerging Markets Despite Labor Strife
ICL's potash products have found buyers in emerging markets, says the company's CEO Stefan Borgas, who is optimistic about resolving a strike and royalty issues in Israel.
NEW YORK (TheStreet) -- ICL's (ICL) - Get Report potash products have been hugely popular in emerging markets and that's lifting the company's fortunes, said the company's CEO, Stefan Borgas in an interview with The Street.
"India is growing very nicely and we are investing millions of dollars to educate farmers there," Borgas said. "China and Brazil continue to grow as well and we see a lot of potential in Africa, where we have some interesting new projects." ICL's stock price has been flat this year thus far.
ICL extracts specialty minerals such as potash, phosphates and bromine from mines in Israel, Spain and the United Kingdom, and with global partners in key markets such as China and Ethiopia. Last week, ICL reported first-quarter earnings of $193 million, excluding one-time items, a rise from $189 million a year ago. Analysts had forecast an adjusted net profit of $144 million for the specialty mineral supplier.
On the top line, ICL's sales totaled $1.4 billion in the first quarter of 2015, a 13% decrease compared with $1.6 billion recorded for the same period a year earlier, but still enough to beat analysts' estimates of $1.37 billion. The drop in revenue was mainly as a result of a strike at its Dead Sea and Neot Hovav plants, which had a negative impact of $164 million in the quarter.
Borgas said the labor strike, now at 100 days and counting, has taken a turn for the better. The two sides started detailed negotiations a week ago.
"We expect this to end in late June but we are prepared if it takes longer," Borgas said. "This is an extremely important restructuring of our activities which will make those businesses fit for investment and fit for the future."
Another evolving area is the company's relationship with the Israeli government. Borgas said ICL has been overly burdened in Israel by royalties and taxes since 2011 and the situation became so bad that ICL has not been reinvesting in the country. Nevertheless, the tone on both sides has changed over the past few weeks and Borgas is now more optimistic.
"Hopefully we can turn this around and make Israel's industrial environment competitive for the future," Borgas said. "That's what the government wants to do and we want to do that as well."