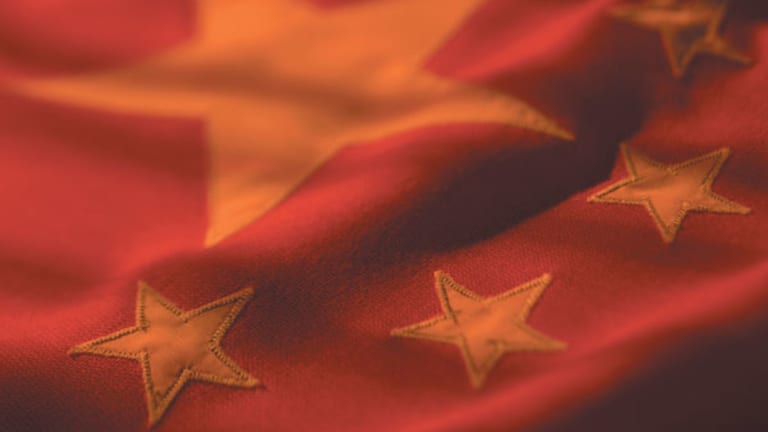 HONG KONG (TheStreet) -- Experts say that 2015, the Year of the Goat in Chinese astrology, will be a prudent time to buy Chinese stocks. But despite the new market-friendly measures taken by Beijing to improve access for foreign investors, getting exposure to the world's second largest economy can still be tricky.
The November launch of the Shanghai-Hong Kong Stock Connect platform was highly anticipated, because it marked the first time foreigners were able to directly buy A-shares listed in Shanghai or Shenzhen, via the Hong Kong Stock Exchange.
The platform will continue to act as a catalyst for driving investment into China's $9 trillion stock and bond market and will boost the Chinese market long term, said Simon Black, a partner at Hassium Asset Management in London.
"Although getting exposure to Chinese equities has historically been a real challenge, it is slowly becoming a more feasible solution for international investors," he said. "The opening up of equity trading between China and Hong Kong is positive for investors; the Chinese government will stimulate the economy to maintain strong levels of growth."
J.P. Morgan's chief Asian and Emerging Market equity strategist, Adrian Mowat, agreed that the move has improved the outlook for foreigners looking to gain exposure to the Chinese growth story.
Aside from the Shanghai-HK Stock Connect there are several other ways for foreigners to buy Chinese stocks. Historically, retail and institutional investors gained exposure to China through Chinese companies listed in Hong Kong, the U.S., London and Singapore, although there were only a few of these and they tended to be in large industries such as financials, energy and telecoms.
Then in 2002, in the spirit of "less control, more regulation," the Qualified Foreign Institutional Investor Program was implemented as one of the first moves to internationalize the renminbi, the Chinese currency. It meant that global institutions such as UBS, Morgan Stanley and Citi could buy and sell yuan-denominated A-Shares on the Shanghai and Shenzhen Stock Exchanges, through which retail investors can gain exposure.
In 2012 Beijing added some new QFII provisions that encouraged more overseas investment, by reducing eligibility requirements for QFIIs and increasing the percentage of shares that can be owned by QFIIs in a single company to 30% from 20%. Today there are more than 70 global QFIIs enrolled in this scheme, although they still make up only around 1% or 2% of China's A-share market.
More recently, money managers have been lining up to launch China-focused exchange-traded funds. Now there are 23 U.S.-traded ETFs that track China equities, including the Deutsche X-Trackers Harvest CSI 300 China A-Shares ETF (ASHR) - Get Xtrackers Harvest CSI 300 China A-Shares ETF Report , which gained nearly 51% in 2014, and the Market Vectors ChinaAMC A-Share ETF (PEK) - Get VanEck Vectors ChinaAMC CSI 300 ETF USD Report , up 45% in 2014. Several other money managers are lined up to launch China-focused ETFs in the coming months. These products aim to give investors with U.S. brokerage accounts access to Chinese stocks without having to go through a qualified institution.
In terms of specific recommended sectors within China, J.P. Morgan likes financials (ex-real estate), telecom, Internet stocks and consumer staples. Sectors to avoid, warned the investment bank, include building materials and real estate, which will remain under pressure due to a drop in Chinese construction activities, flat steel demand and a decline in residential property sales. The decreasing oil prices will result in a downgrade of Chinese energy stocks, too.
Helen Zhu, head of China equities at U.S. asset manager BlackRock, agreed that the future is generally bright for foreign A-share investors. "Continuous reforms by the new leadership has improved investor confidence in terms of lower structural tail risks, which has helped a strong rally for Chinese stocks led by financials," she said.
She added that for investors, A-share financials and blue-chips are still generally very cheap, even after the big rallies of 2014. BlackRock advises clients to stay wary of rising U.S. rates, plummeting oil prices and reform agendas.
Zhu said that the long-term outlook for China is dependent on the broader reform process.
"China remains in a transition phase, moving to a position of lower but higher-quality growth," she said. "This is possible with a lighter and sensible application of measures by policymakers."
Corrections or blips in the China stock market, like the one seen on Dec. 9, should not be seen as a cause for concern but an opportunity to buy, said Kieran Calder, head of equities for Asia at U.K. private bank Coutts.
"The interest rate cut has generally been accepted as the beginning of a monetary easing cycle and so any market corrections should be seen as investment opportunities," Calder said.
He added, "We maintain a positive view on the long-term outlook for China equities on expectation that the 2014 corruption crackdown and increasing regulatory oversight should have a positive impact on the economy."
Despite the concerns about increased margin trading, he said, other signals suggest that the central government is in favor of a stronger stock market. But he said that investors should become concerned if the Chinese government derails from its easing trend.
This article is commentary by an independent contributor. At the time of publication, the author held no positions in the stocks mentioned.