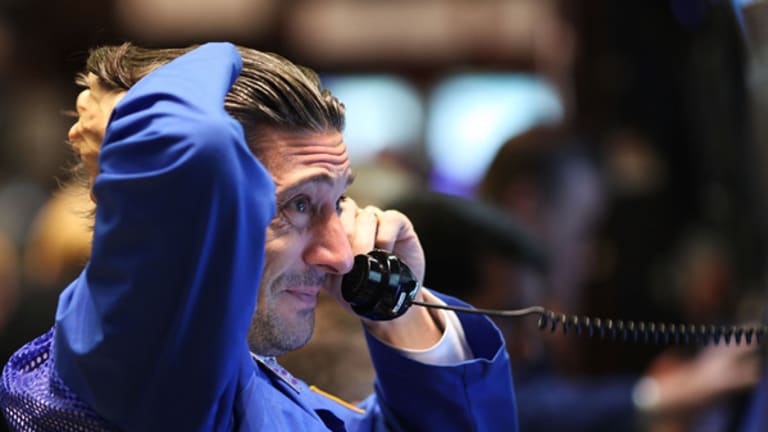 How to Play the India Growth Story
Several sectors, like banks and auto, as well as ETFs and closed-end funds offer the best opportinites in India.
India's GDP grew 6% during the quarter ended December 2009 and early estimates by India's Chief Economic Advisor peg the March 2010 quarter growth at 8.6%.
The IMF estimates India's GDP to grow 8.75% this year and 8.5% in 2011. India's Central Bank estimates growth at 8% for the year ending March 2011. Various other estimates peg India's GDP growth in the region of 8% to 9%.
Strong domestic demand and continued capital inflows can help India even surpass these growth estimates. Risks to growth, if any, are expected to be only on account of supply side constraints or slower-than-expected implementation of reforms.
India's equity markets are trading at an average forward price-to-earnings ratio of 16. While this may appear expensive, it is noteworthy that consensus estimates peg EPS growth for tickers constituting the country's benchmark indices -- BSE and Nifty -- at around 20%-24% for each of the next two years.
We prefer the financials, infrastructure and automobile sectors over IT firms, as the former are leveraged largely to domestic demand growth.The
Financials sector is expected to outperform
the broader market this year. India's economy is entering a rising interest rate cycle, which will have a positive impact on banks' profitability due to expanding asset spreads.
The Central Bank recently announced a 25-basis-points rate hike and analysts widely expect an overall 100-basis-points rate hike this year. We reckon
ICICI Bank
(IBN) - Get ICICI Bank Ltd. Report
and
HDFC Bank
(HDB) - Get HDFC Bank Ltd. Report
could emerge as the key winners.
Another star this year could be non-ferrous metals and mining company
Sterlite Industries India
(SLT) - Get Pacer Salt High truBeta US Market ETF Report
. Apart from riding the global metals boom, the company has a strong order pipeline in India for zinc, aluminum, copper and energy assets to be commissioned over the next year.
Increased government spending, as reflected in higher budgetary allocations, indicate a strong year ahead for the infrastructure sector -- especially energy -- where orders are likely to be awarded for adding 15,000 MW of power generation capacity. The telecom sector is witnessing heightened activity with the impending 3G spectrum allocation, increased competition from new entrants and domestic majors expanding abroad to sustain growth and exploit cost synergies. Domestic consolidation looks likely and the major established players could emerge as winners.
In the absence of relevant Indian ADRs in this space, investors could choose to play the India growth story using ETFs.
iPath MSCI India Index ETN
(INP)
,
Wisdomtree India Earnings Fund
(EPI) - Get WisdomTree India Earnings Fund Report
and
PowerShares India Portfolio
(PIN) - Get Invesco India ETF Report
invest in blue-chip Indian companies across attractive sectors like infrastructure, oil & gas and telecom. During 2009, these funds had registered phenomenal gains -- each in excess of 100%, driven by buoyant Indian equity markets. So far this year, these ETFs are up 4.1%, 5.9%, and 2.6%, respectively.
Other investment options include closed-ended funds such as Morgan Stanley's
India Investment Fund
(IIF) - Get Morgan Stanley India Investment Fund Inc. Report
and Blackstone's
India Fund
(IFN) - Get The India Fund Inc. Report
. In the past 12 months, these funds have registered gains of 63% and 56%, respectively and have each appreciated 4.7% so far this year.
Strong industrial activity also translates into robust demand for commercial vehicles, which presents stock-picking opportunities in the Auto sector.
Tata Motors
(TTM) - Get Tata Motors Ltd. Report
, market leader in the medium and heavy commercial vehicle segment, is best placed to tap this opportunity. The company posted a 49% year-on-year growth in commercial vehicle sales during March.
As far as IT is concerned, while some
stocks could witness rating upgrades
in the short term, the longer-term outlook seems short of promising. Though analysts expect India's IT firms to average 20%-25% in revenue growth driven by a cyclical recovery, we reckon that current valuations already factor in this. Hence, we do not see meaningful appreciation potential.
Cognizant Technology Solutions
(CTSH) - Get Cognizant Technology Solutions Corporation Class A Report
,
Infosys Technologies
(INFY) - Get Infosys Ltd. Report
,
Wipro
,
Patni Computer Systems
(PTI) - Get Proteostasis Therapeutics, Inc. Report
and
iGate
(IGTE)
are trading at PE multiples of 23.9, 23.6, 19.4, 15.7 and 16.2, respectively.