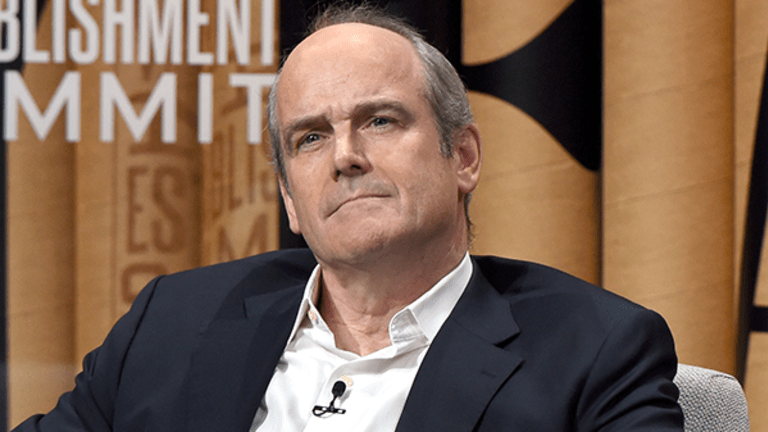 Here's Why This Top Alibaba Executive Thinks Amazon Isn't Really a Competitor
Yes, you read that correctly.
Chinese e-commerce giant Alibaba (BABA) - Get Report  is often compared to U.S. e-commerce giant Amazon (AMZN) - Get Report , but Alibaba President Michael Evans said he doesn't view Jeff Bezos' powerhouse company as a threat to Alibaba's globalization plans. 
"We're very different," Evans claimed. "I think people compare us to Amazon sometimes because they don't actually understand what we do." Naturally, people in China understand Alibaba the best and people in the U.S. understand Amazon the best, he said. 
Amazon isn't viewed as a competitor to Alibaba because the two companies have different target markets, Evans said. "Their most important markets are not where we're focused," he explained.
Alibaba currently has 500 million monthly active users in China but is aiming to have 2 billion users in 10 years. That means the company needs to expand globally, but its new users will mainly be coming from Asian and developing markets, rather than from Europe and the U.S., Evans said. "That's not to say we won't have consumers in the U.S. and Europe, but it won't be the priority focus of our globalization strategy," he explained. 
Another reason Amazon isn't seen as a competitor is because Alibaba is focused on cross border trade running in both directions, Evans said. The company wants to help outside sellers get on its China e-commerce platforms and it wants to help Chinese sellers get their goods out to other countries. 
In order for Amazon and Alibaba to stop being compared, people outside of China need to get a better picture of Alibaba, he said. The company is working to help investors and research analysts better understand its mission by hosting an annual investor day, an initiative that it started in 2016. The company's second investor day event happened earlier in June and was a big improvement over last year as the company learns what investors and analysts want to know about Alibaba, Evans said.
"I saw remarkable improvement in what we did in terms of presenting information, but I also saw remarkable improvement in the understanding that investors and research analysts are starting to develop," Evans said. 
The Alibaba president spoke to TheStreet from Detroit, Michigan, where the company is hosting its two-day Gateway '17 conference to help U.S. sellers realize the big opportunity they have to sell their goods to Chinese consumers on the Alibaba platform.
To help readers gain a better understanding of Alibaba, TheStreet created a summary of the company's six core businesses. 
Alibaba's share rose 0.8% to $139.51 on Wednesday morning.
TheStreet's Brian Sozzi contributed to this story.
Visit here for the latest business headlines.
Read More Trending Articles:
Intel Just Got Smoked By AMD In the Race to Unleash a Super Chip
It's Worrying That These Sectors Have Just Taken a Crowbar to the Knee-Cap: Market Recon
Costco Sees an Extremely Damaging Flush In Aftermath of Amazon's Big Whole Foods Deal