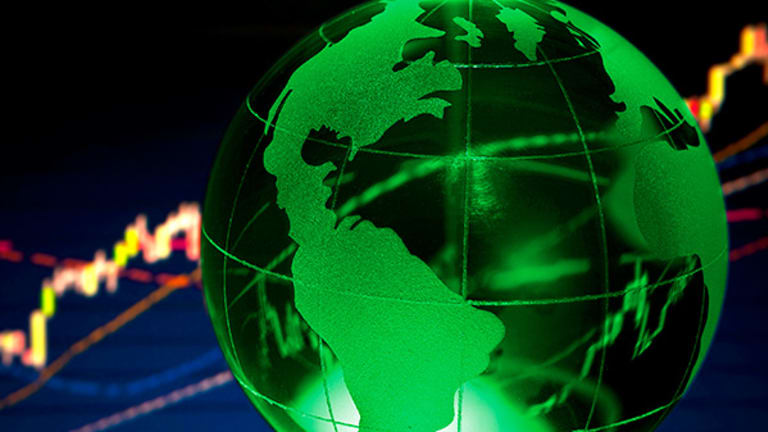 Here Is Why These 5 Emerging-Market Picks Are Poised for Growth
It has been a few tough years for the sector, but the price action is changing, and long-term returns could be strong. Check out these five opportunities.
Toward the end of 2015, while flying under the investing world's radar, Brazilian billionaire Luiz Alves Paes de Barros bought a large stake in Magazine Luiza.
Shares of the Brazil-based retailer had hit a record low but became one of the largest holdings of his investment company Alaska Investimentos.
Since that time, the stock has surged by more than 1,000% to become one of the Brazilian stock market's top performers, according to a recent Bloomberg article.
Rob Arnott, chief executive of Research Affiliates, thinks that emerging-market stocks offer an attractive combination of depressed currencies, low valuations and strong momentum, according toa recent InvestmentNews article.
Even though valuations have swelled since he first recommended the asset class a year ago, he thinks that it shouldn't deter investors.
Arnott bases his view on the Shiller price-earnings ratio, which uses average inflation-adjusted earnings from the previous 10 years to gauge the value of emerging-market shares. By that measure, higher trading multiples were still shy of those during the 2008 financial crisis.
From 2007 to 2015, Arnott said that the narrative shifted from where "emerging markets were going to catch up with the developed market -- it was just going to take time -- to the diametric opposite in 2015."
The Bloomberg article said that Barros invested in both a petrochemical and pulp maker a few months ago, given what he saw as low valuations for fundamentally sound businesses.
In terms of currencies, the strong dollar translates into unusually depressed emerging-market currencies, particularly the Mexican peso, which is considered highly attractive not only because it is cheap but also because it could benefit if the Trump administration's policies turn out to be less protectionist than expected.
"For investors that borrow in currencies with low interest rates and buy high yielding ones, Russia's ruble is a top bet," Bloomberg reported recently.
Besides the country's relatively high interest rates, Russia is benefiting from rising oil prices, according to the article.
"Given recent price and economic momentum, we are reasonably confident that the bear market in EM assets ... came to an end in January 2016, and the early stages of a bull market look to be well under way," Arnott said.
This could be true of Chile, which stands to benefit from rising copper prices as well as President-elect Donald Trump's more business-friendly policies. Higher coal and nickel prices could also bode well for Indonesia's large mining companies.
Emerging-market stocks carry outsize risks and can be volatile, but investors who are looking for solid stocks in these markets may consider these five names, all which score highly based on my quantitative models inspired by investors such as Warren E. Buffett, Benjamin Graham and Peter Lynch.
1. Companhia Paranaense De Energia  (ELP)
This company generates, transmits, distributes and sells electricity in the Brazilian State of Parana. With a market capitalization of $2 billion, it earns high marks from our Lynch-based screen given its price-earnings-growth ratio of 0.46, with anything below 0.5 considered best case under this model.
Revenue of $4 billion is considered favorable as is the inventory-sales ratio of 0.89%, versus the maximum allowed of 5%. The 4.04% dividend yield compares well with the S&P 500 average of 2.29%.
2. Mobil'nye Telesistemy PAO  (MBT)
This Russian telecommunication service provider with a market cap of $8.6 billion earns high marks from our David Dreman-based investment methodology, due to its size as well as earnings per share growth over the past six months of 36.84%. The P/E ratio and price-cash flow ratios of 11.97 based on trailing 12-month earnings and 3.96, respectively, both fall in the bottom 20% of the market, a requirement under this model.
The 8.49% dividend yield compares well with the market yield of 2.63%.
3. NK Lukoil PAO (LUKOY)
This Russia-based energy company with a market cap $49.1 billion scores highly under two guru-based models. The company is favored by our Kenneth Fisher-based model, due in part to its price-sales ratio of 0.55 based on trailing 12-month sales, which is well under the 0.75 maximum.
Total debt-equity is considered attractive at 27.53%. The company also earns a perfect score under our James O'Shaughnessy-based model in light of its substantial cash flow of $10.49 a share, more than seven times the market mean of $1.46.
The 4.45% dividend yield adds interest.
4. Tim Participacoes (TSU)
This Brazil-based mobile telecom provider with a market cap $6.2 billion earns a perfect score under our O'Shaughnessy-based screen, due to its size and persistent EPS growth over the past five years. The price-sales ratio of 1.28 falls comfortably within the maximum allowed of 1.5.
The relative strength of 82 adds interest.
5. WNS Holdings (WNS)
This India-based global provider of business process management services has a market cap of $1.3 billion. The company scores well under our Lynch-based investment methodology, given the long-term EPS growth of 35%, based on three-, four- and five-year averages.
The company's PEG ratio, a hallmark of the Lynch philosophy, is 0.074 for WNS Holdings and under the maximum allowed of 1. The company's debt-free balance sheet is a plus.
At the time of publication, John Reese and/or his private clients were long MBT and LUKOY.