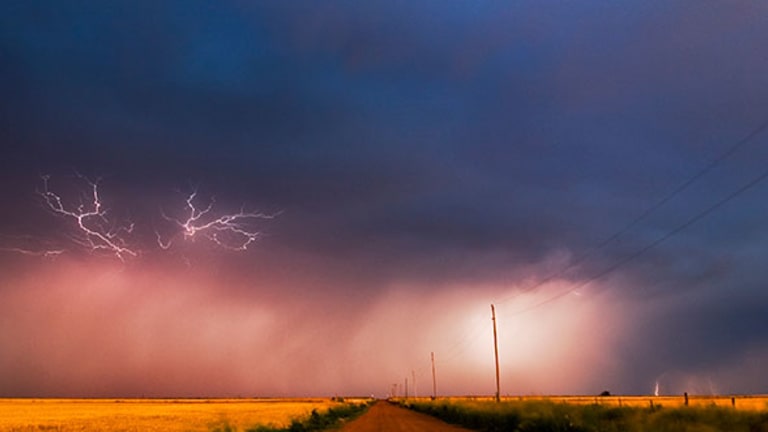 Here Are the 5 Uncertainties Creating Market Disruption
While most of last week's stock market disruption was prompted by China's surprise move to devalue its own currency, there are five additional uncertainties that continue to bother the investors.
NEW YORK (TheStreet) -- As many foreign markets in Taiwan, Hong Kong and Indonesia entered the bear market last week, the Dow Jones plunged more than 500 points, making it its worst performance since 2011. Futures indicate that the markets will open to a bloodbath this morning. While much of this was owed to China's surprise move to devalue the yuan, the combination of uncertainties contributed significantly to the market disruption.
The showdown across stock markets is owed to a number of contributing factors such as currency wars in emerging markets, Fed's indecision on interest rate hikes, tumbling oil prices and increasing instability across the Eurozone. Together, these elements acted as a catalyst in worsening existing situations of the markets. But, undoubtedly, it is China's surprise devaluation that has been the most important cause for ending one of the largest bull markets in the U.S. history last Friday.
Here are the five biggest factors in the current market turmoil: 
1. China's Future Intentions
On August 11, China's currency intervention, the biggest devaluation in two decades, jolted the financial markets. The surprise move by the People's Bank of China was not been well received by many trading partners of the world's second largest economy, which also holds 15% of the world's economic output. While China's central bank justified its action by calling the devaluation a "one-time adjustment," it has unquestionably shaken the confidence of investors and raised several concerns about the country's economic health. China's sudden devaluation has been seen by many as a reaction to the rising risk with deflation and weakening exports in July this year.
By weakening the exchange rate, China has prompted other countries to take steps to avoid export losses. Companies that have sales in China have found their profits shrinking and in some cases even worthless when converted in their home currency. In all this currency mayhem, some of the biggest U.S. companies in China suffered big losses, especially Apple (AAPL) - Get Apple Inc. Report that recorded a dip of more than 6% last week and is officially in the bear market. China has been Apple's second most important market after the U.S. and the devaluation has taken a toll on the stocks of Apple.
2. The Currency Wars Across Markets Has Begun
With a weak domestic currency in China, competitors to China's exports are lowering their local currencies, triggering a currency war.
Countries that are closely tied to China are already making changes to their currencies. On August 11, currencies of Singapore, South Korea and Australia already saw a fall of more than 1%, generating worries of subsequent currency wars in other nations.
Kazakhstan (tumbled more than 20%) and Vietnam weakened their currencies stoking a fear across other countries like South Africa (rand fell to its lowest level against the dollar since 2001) Russia, Brazil, Malaysia, Egypt, Nigeria and Turkey. Many economies in Asia have no alternative but to follow China's devaluation and these currency wars may undoubtedly increase the fear amongst global investors. The emerging market of Russia has been in an economic mess and its local currency, the ruble, has been losing value due to falling oil prices. With Yuan's depreciation, the Russian ruble will feel a downward pressure even further. China's next move will be the deciding factor in determining the future of many currency wars that could affect global markets.
3. Uncertainty in Fed Rate Hikes
The fuzzy expectations on U.S. interest rate hike have fuelled uncertainty in the global markets. The minutes of Fed's July 28-29 meeting released on August 19, 2015 has not given any strong indications regarding an interest rate increase in September. Doubts on any possible raise in the interest rates has added to the nervousness of many investors. Even though the Fed remains confident about the future growth prospects of the U.S. economy, it could still delay its first rate hike due to the shifting uncertainty in current markets.
4. Oil Prices Continue to Fall
The race for global oil supply market by various economies has sent world markets in turmoil. With U.S. using innovative hydraulic drilling in shale rock (fracking), oil production and supply has increased globally. On the other hand, OPEC (international cartel of some of the largest oil producing countries) has refused to cut output in order to reclaim its global market share and crush shale producers. While the game of oil remains that of a supply-demand chase, it does affect the market prices in both long and short run. While the consumers benefit from this equation, the capital-intensive industries suffer huge losses in revenues and high fixed costs. Over the past year, the energy sector of S&P 500 has lost around one-third of its value. According to energy analysts, if oil prices below $40 per barrel, it could be a warning sign for a bearish market.
5. Greece's Political Instability
The economy of Greece has been one of the biggest worries in the Eurozone. As Greece got an approval nod for a third bailout from Eurozone this week, Prime Minister and Syriza leader Alexis Tsipras stood down and announced his next presidential campaign on September 20 this year. While Greece is using bailouts to pay off debts, the markets reacted negatively to the news amidst doubts of political instability, plunging by 2.5%. Greece's economy has caused some stir amongst U.K. banks and investors and while Eurozone remains hopeful about the new government, investors continue to remain uncertain.
Interestingly...
U.S. markets have little exposure to emerging markets with S&P 500 getting 25% of revenues from developing nations, but clearly markets are sensitive to a cocktail of uncertainties happening across the globe. While many countries have found their currency and export revenue under attack due to China's devaluation, investors remain anxious and indecisive about the current markets. As U.S. markets enter their first corrections after four years, which may be a health
y sign for stock markets, it is important not to overlook the uncertainties that continue to cloud the emerging markets in the forthcoming week.
This article is commentary by an independent contributor. At the time of publication, the author held no positions in the stocks mentioned.