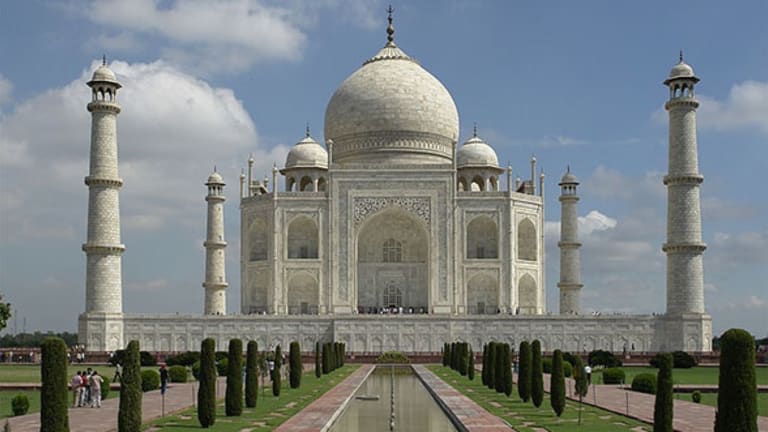 HDFC Bank Limited Is India's Most Valuable Brand
A look at HDFC Bank Limited, India's second largest private sector bank.
Shares of HDFC Bank Limited (HDB)  touched a new lifetime high on New York Stock Exchange in the beginning of October 2015. The stock is currently up 20.78% year-to-date and 26.65% over the last one year. The stock movement is backed by sound fundamentals in the form of steadily growing revenue and income stream.
The 21-year-old, Mumbai-headquartered bank is India's most valuable brand and the second largest private sector bank in India by assets. HDFC Bank Limited has a market capitalization of $50.52 billion while the shares of HDFC Bank have 90 day average trading volume of 843,736.
HDFC Bank limited operates across India, Bahrain, Hong Kong and Dubai providing a wide range of banking and financial services; its main business segments are wholesale banking, treasury and retail banking. In India, HDFC Bank's distribution network is spread across 2,501 cities with 4,227 branches and 11,686 ATMs.
HDFC Bank has witnessed a steady and strong rise in its revenue and net income over the past five years, the momentum is expected to continue in the coming times. HDFC reported revenue of $9.3 billion during fiscal year 2015 (ending March 2015), a rise of 12.38% versus fiscal year 2014. The net income increased 19.40% to $1.6 billion during fiscal year 2015 from $1.3 billion during the fiscal 2014.
| | | | | | |
| --- | --- | --- | --- | --- | --- |
| ($ Millions) | FY15 | FY14 | FY13 | FY12 | FY11 |
| Total Revenue | 9,277.70 | 8,255.70 | 7,718.10 | 6,480.20 | 5,592.30 |
| Net Income | 1,585.70 | 1,328.10 | 1,138.60 | 977.20 | 923.10 |
In the second quarter of fiscal 2016 (July-September), the bank reported net revenue of $1.4 billion, up 22.16% against $1.2 billion during the same quarter of the previous year. HDFC Bank's net interest income grew by 21.23% to touch $1 billion during the second quarter of the current fiscal compared to $845 million during the second quarter of the previous fiscal. This was primarily driven by the 29% growth in average assets and a 4.2% growth in the net interest margin for the second quarter 2016. The total bank deposits for HDFC increased by 29.7% during the quarter ending September 30 as compared to the figures reported during the same period in 2014.
HDFC Bank Limited has solid asset quality with its gross non-performing assets at 0.9% of gross advances and net non-performing assets at 0.2% of net advances as of September 30, 2015. The bank's non-performing assets (NPA) ratio is below the ten year average. Its total restructured loans remained at 0.1% of gross advances as of September 30, 2015. These figures are impressive especially at a time when many public sector and private sector banks are struggling with issues like growing non-performing assets.
HDFC Bank Limited has a well balanced mix of businesses and is expected to gain from growth in wholesale and retail banking segments. Overall, HDFC Bank Limited is a sound stock based on healthy margins, stress-free balance sheets and expanding distribution network. While HDFC Bank Limited has more upside potential, buying at its peak isn't the most sensible way to own it. Thus, any correction in its share prices in the coming days should be a buying opportunity for investors. HDFC Bank Limited is a fundamentally good stock within the banking space which also provides geographical diversification to an investor's portfolio.
The market capitalization, one year and year-to-date returns as on October 25, 2015
This article is commentary by an independent contributor. At the time of publication, the author held no positions in the stocks mentioned.