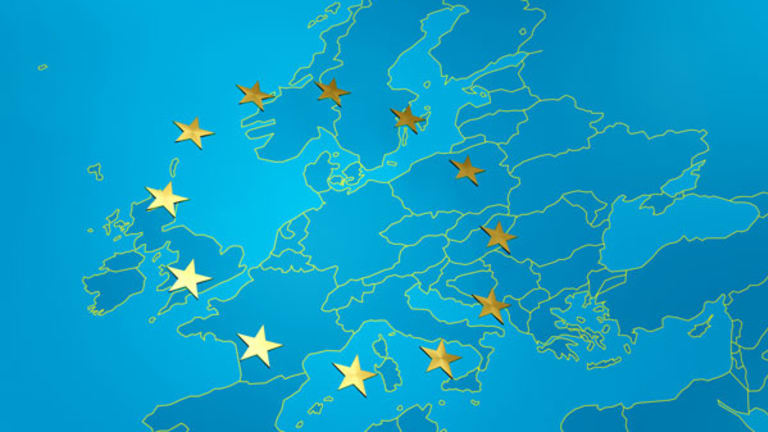 Greece Bounces Up From the Bottom
The picture in Greece is improving -- and investors are starting to recognize the change.
NEW YORK (TheStreet) -- With U.S. markets hitting record highs, the S&P 500 now commands a price-earnings ratio of 19.7. Even bulls admit that plenty of stocks are no longer in the bargain basement. Many forecasters say that the pricey S&P can only produce single-digit returns in coming years. To get outsized results, investors may have to look to Europe and the emerging markets where stocks are still unloved.
To spot cut-rate choices, IndexUniverse.com screened for the country ETFs with the lowest price/earnings ratios. The cheapest by far was Global X FTSE Greece 20 (GREK) - Get Global X MSCI Greece ETF Report with a P/E of 1. "You can't help but be somewhat amazed at the price," says Paul Baiocchi, an analyst for IndexUniverse.com. 

Baiocchi concedes that any investment in Greece is risky, but he says that the rock-bottom price should intrigue aggressive investors. Individual stocks only reach such low multiples when they are on the verge of going out of business. That cannot happen to an entire country. In fact, the picture in Greece is improving -- and investors are starting to recognize the change. During the past year, the Greek ETF returned 39.8%, according to Morningstar.
The rally has been triggered by a variety of signs that the country is hitting bottom. In August, the Greek unemployment rate was 27.3%. While that figure was abysmal, it was down from 27.5% in May. In the September quarter, the Greek GDP declined 3%, compared to a drop of 3.7% in the previous quarter. Now the European Commission predicts that the GDP will grow 0.6% in 2014. The International Monetary Fund estimates that the countrys current account deficit will shrink to a healthy 0.8% of GDP this year, down from 15% in 2008. The economy is being boosted by tourism revenue, which grew 13.7% in the first eight months of the year.
In some ways the Greek story today resembles the outlook for emerging markets a decade ago. At the time, markets in Asia and Latin America were just recovering from years of troubles. The collapse of the Mexican peso had been followed by a financial meltdown in Southeast Asia. Investors shunned emerging markets mutual funds, which had lost a total of 37% in the five years ended in October 2002.
While shareholders were withdrawing from emerging markets, governments in countries such as Brazil and Thailand were tightening their belts and reforming economies. That set the stage for one of the greatest rallies in history. With investors embracing countries that promised rapid growth, emerging markets funds returned 402% in the five years ended October 2007.
While the Greek rebound may not prove so dramatic, there is reason to believe that the rally can continue. With expectations so low, a little bit of good news could push up shares substantially.
Along with Greece, other country ETFs now sell at rock-bottom multiples. Among the cheapest is iShares MSCI Russia (ERUS) - Get iShares MSCI Russia ETF Report, which has a multiple of 5.6. Russian stocks have long been unloved because of concerns that the government encourages cronyism instead of capitalism. But the ETF stands on relatively solid ground, holding most of its assets in big energy companies. Those have real assets that should be profitable as long as oil prices remain firm.
Another low-price ETF is Global X China Financials (CHIX) - Get Global X MSCI China Financials ETF Report, which has a P/E of 7. The portfolio includes major banks and insurers. Investors have fretted that the banks are burdened with bad loans. Some analysts predicted that the Chinese economy would sink sharply this year and pull down the banks. But in recent months, the growth rate of China has slowed without exposing new cracks in the financial industry. During the past year, the China financial ETF returned 23.6%. Investors have grown more confident as it appeared less likely that property markets would collapse.

At the time of publication, the author had no position in any of the stocks mentioned.
This article was written by an independent contributor, separate from TheStreet's regular news coverage.
Stan Luxenberg is a freelance writer specializing in mutual funds and investing. He was executive editor of Individual Investor magazine.