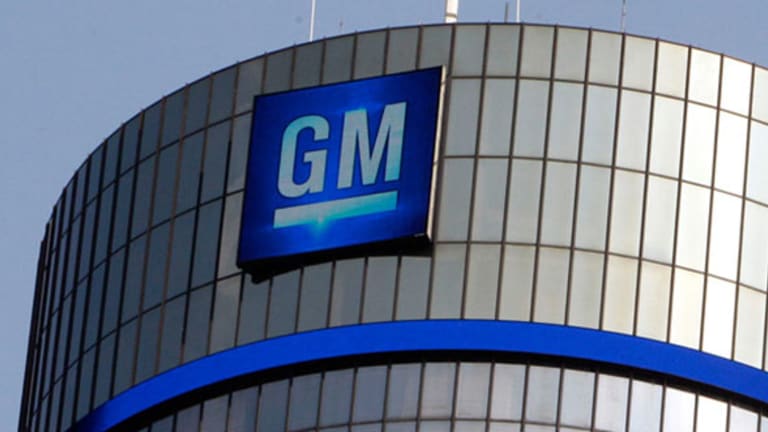 GM, Ford, BMW and VW Are Facing Much Slimmer Profits in China
The juicy profits that global automakers have been posting in China are growing less juicy and harder won. GM, Ford, BMW and Volkswagen are all facing slower sales.
NEW YORK (TheStreet) -- Those juicy profits that global automakers have been posting in China are growing less juicy and harder won, as recent slower sales and falling prices indicate. 
General Motors' (GM) - Get Report joint venture with SAIC Motor said last week it was cutting prices as much as 53,900 yuan ($8,700) on Buick, Chevrolet and Cadillac brands. In April, Chevrolet deliveries were down 5.6% and Buick sales fell 8.5%. The GM venture's reduction followed similar moves by Ford (F) - Get Report, BMW (BAMXY) and Volkswagen (VLKAY) last month. 
"We're adapting to the situation to make sure dealers are not overstocked," said Karsten Engel, in a BMW blog. "It's a little bit of a trend downwards. This is the new normal and we have to accept this and we have to adapt to this." 
It's not shocking to everyone. "We were really spoiled the last few years by the growth rates," said outgoing BMW CEO Norbert Reithofer. "But we saw in 2014 that they were increasingly on the decline, and above all, it was no longer possible to achieve the kind of contribution margins we had three or four years ago."
"The new normal" is the cliche of choice in discussions about China's red-hot automotive market, which is in the process of cooling off. "China and the new normal. China is slowing. The law of large numbers dictates it had to," wrote Joseph Spak, equity analyst for RBC Capital Markets in a note on Sunday. 
Spak pointed out that the expected sales growth rate of 8% forecast by the China Association of Vehicle Manufacturers for 2015 remains 2.5 times that of the expected growth rate in the healthy U.S. market. 
Matthew Tsien, who run GM's China operations, told The Wall Street Journal on Monday that the No. 1 U.S. automaker will be able to maintain its profitability in the country, the slowdown notwithstanding. He said GM is on course to post a 9% to 10% pretax profit on a continuing basis by selling a "richer" mix of vehicles that produce more revenue and profit per vehicle, while controlling costs.
Foreign carmakers sold roughly 4 million vehicles in the first quarter, about even with a year ago, according to the China Association of Vehicle Manufacturers. Apart from the overall market slowdown, local Chinese automakers are gaining market share from the foreigners, as their quality improves and as consumers regard Chinese brands more highly.
GM's adjustments to retail prices could prove tricky since the automaker's practice until now has been to lower the effective price by increasing discounts from retail list. Chinese consumers thus have been trained to expect bigger and bigger discounts. Will they begin to balk at the lower discounts? Spak described it as "a delicate situation."
The Chinese auto market may be maturing, with a slowing growth rate that soon will resemble that of the U.S. and Europe. Perhaps the emerging economic superpower is stuck in a temporary lull. Automakers don't want to believe that, however, pointing out that hundreds of millions of Chinese consumers in less developed parts of the country have yet to buy their first automobile.
This article is commentary by an independent contributor. At the time of publication, the author held no position in the stocks mentioned.