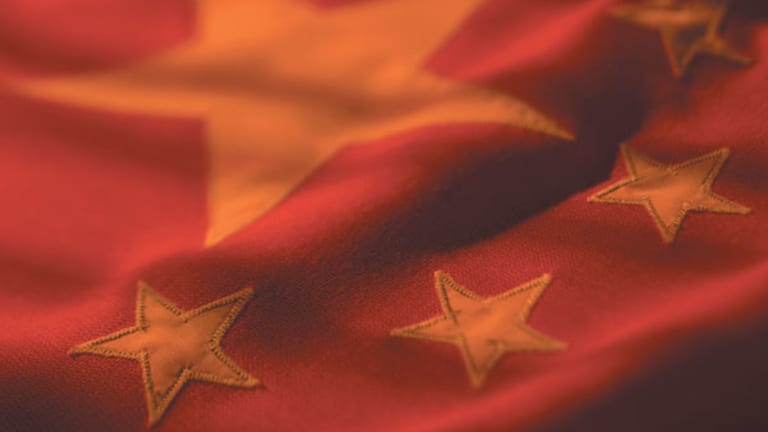 Yesterday TheStreet's Jane Searle reported on the fall in the Purchasing Managers' Index, or PMI, "a key indicator of Chinese manufacturing [that] could set the tone for global equity markets tomorrow, with growth in the world's second largest economy crucial to the outlook for emerging markets." Investors are beginning to fear a "hard landing" due to China's "mountain of local government debt and a potential property bubble."
Today we turn to Eric Johnson, our reporter in China, for a more in-depth look at the weak PMI and real estate in China.
BEIJING (TheStreet) -- Reports of faltering real estate markets in several cities added gloom to a key manufacturers' survey Thursday, pointing to worsening business conditions in China.
The media reports in cities such as Hangzhou, Suzhou and Xiangyang underscored trouble for a domestic pillar of the Chinese economy -- real estate -- while the lower HSBC Flash China Manufacturing Purchasing Managers' Index pointed to a weakening export market.
In response, the S&P 500undefined was little changed at $1,832.46, up 0.2% at 10:33 a.m.
HSBC said its preliminary PMI for February fell to 48.3 from 49.5 in January, hitting a seven-month low. HSBC's complementary Flash China Manufacturing Output Index fell 1.6 points month-on-month to 49.2 in February, also the lowest in seven months.
The indexes, which are based on monthly surveys of hundreds of mainland manufacturers, indicated that China's overall factory orders and production levels have been contracting since last summer.
At the same time, real estate demand and prices have been contracting in cities beyond the nation's relatively wealthy "first-tier" metropolises such as Shanghai and Beijing.
In Hangzhou, according to the Securities Times newspaper, housing developers this week cut prices an average 19% in a scramble to sell about 120,000 newly built apartments. The current inventory of new, unsold units exceeds the total number sold last year in Hangzhou.
By contrast, the report said, real estate agents were offering a combined 63,000 new homes in Shanghai and 57,000 in Beijing.
A recent study sponsored by Shanghai's Tongji University said real estate markets have been especially shaky in the northeastern city of Harbin, the eastern commercial center of Wenzhou, and the resort town Sanya. New-home prices in Wenzhou have fallen monthly for more than two years.
A glut of commercial space is vexing the city of Suzhou, said a newspaper in that city. Of the more than 20 shopping centers built in recent years "operating conditions are not ideal in nearly half," the report said.
And a localized real estate "crash" was reported Thursday by a newspaper in the east-central city of Xiangyang after a developer abandoned an unfinished complex of 10 high-rises. Some units had been pre-sold but none were fit for occupancy.
These and other dire reports have hurt but not quashed domestic confidence in the economy. Indeed, real estate demand is reportedly still strong in major cities such as Beijing and Chongqing.
On his blog, Shanghai-based real estate analyst Yang Hongxu of the E-House China research firm wrote Wednesday that "at least for the next five years, the property market will not collapse. But it is undeniable that commercial housing turnover will peak in the next few years, and the real estate industry will no longer be the GDP 'hero' for local governments."
In comments accompanying the latest PMI report, HSBC's chief China economist Hongbin Qu said the bank is sure that the Chinese government "can fine-tune policy to keep growth at a steady pace in the coming year."
The Chinese government's PMI data for February is due to be released March 1, while HSBC's final PMI report is expected March 3.
At the time of publication, the author held no positions in any of the stocks mentioned.
This article represents the opinion of a contributor and not necessarily that of TheStreet or its editorial staff.