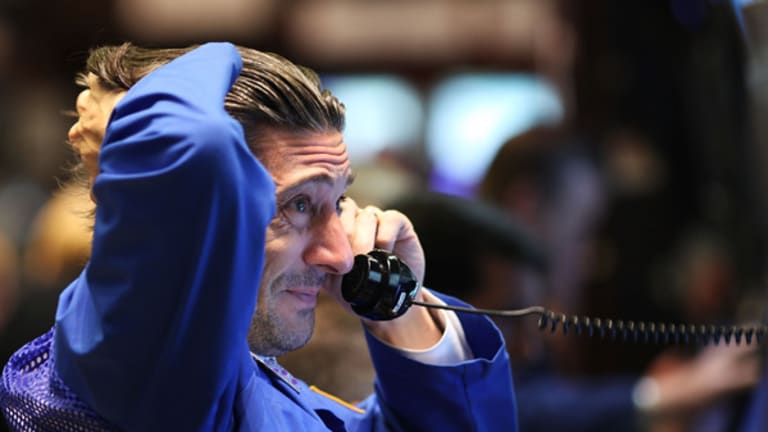 Global X Goes Global and Frontier in One Fund
Global X offers emerging and frontier equity exposure that will compete with a similar fund from Emerging Global Advisors.
NEW YORK (TheStreet) -- Judging by the results in 2013 of the BRIC markets and the iShares MSCI Emerging Markets ETF (EEM) - Get iShares MSCI Emerging Markets ETF Report, this has been a terrible year to invest in many developing markets. However, smaller emerging markets and frontier markets have done relatively well. As Barron's pointed out over the weekend, the iShares MSCI Frontier 100 Index Fund (FM) - Get iShares MSCI Frontier and Select EM ETF Report (a narrow proxy) is up 17% this year compared to a decline of 7% for EEM (a broad proxy for emerging markets).
Funds offering frontier market exposure are becoming more popular, which is why Global X last week launched the Next Emerging and Frontier ETF (EMFM) - Get Global X MSCI Next Emerging & Frontier ETF Report. The inspiration for this fund came from the so called Next 11, a term which was coined by Goldman Sachs-JB Were in the middle of the last decade in an effort to find the next big thing after the BRICs, which of course are Brazil, Russia, India and China.
The Next 11 countries as originally conceived include Mexico, Korea, Bangladesh, Egypt, Indonesia, Iran, Nigeria, Pakistan, the Philippines, Turkey and Vietnam. EMFM actually has exposure to 35 countries but excludes Korea and Iran.
Global X notes what it believes is a demographic advantage for the countries in EMFM over the BRIC, with an average age of 28 vs. 33 for the BRIC. The average age for developed markets is 40. Younger populations are viewed by demographers as being a favorable growth catalyst.
Conceptually, EMFM is very similar to the EG Shares Beyond BRICs ETF (BBRC) that I wrote about a few days ago. BBRC was recently changed to include more frontier exposure.
A big difference between the two funds is that EMFM only has 19% in the financial sector compared to 33% for BBRC. Emerging and frontier funds are often heavy in financial companies because every country has one or two big banks and they tend to be very large in relation to their respective home market.
Financial stocks tend to carry more risk, as part of the story here is the development of these markets. The developing stages is when mismanagement of newfound wealth or financial services can occur. This has been an ongoing threat for China.
The materials and energy sectors combine to make up 30% of EMFM compared to just 14% in BBRC, which could make EMFM the more volatile fund.
EMFM has a combined 15.7% in consumer staples and discretionary compared to 20.6% in BBRC. This is important to know because Emerging Global Advisors believes that consumer demand stemming from an ascending middle class in emerging and frontier markets will be a big driver of returns, more so than natural resource stocks. If this analysis turns out to be correct then BBRC should be the better performer.
A critical point of understanding here is the extent to which investing evolves. Fifteen years ago, there were maybe a couple of dozen ETFs and they weren't even big enough to be called a niche; and now, of course, their use is growing exponentially.
So too do investment themes evolve.
Ten years ago the BRICs were not on many peoples' radars, they held the promise of great growth locally on the ground and being discovered by an investing public looking for returns. Now in 2013, the BRICs have many more obstacles to growth on the ground and there is no longer a discovery catalyst for them, they dominate all the large broad-based ETFs like EEM, which allocates 42% to the BRICs.
As more investors come to realize this, they will logically look for ways to invest in developing markets that still offer the promise of growth. Both EMFM and BBRC offer this potential.
At the time of publication, the author held no positions in any of the stocks mentioned.
This article is commentary by an independent contributor, separate from TheStreet's regular news coverage.