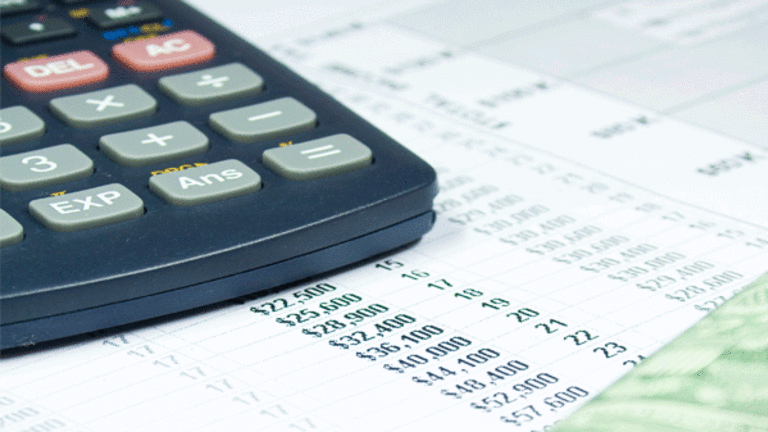 Global Macro: Rising Rates Hit Emerging Markets
Money is flowing into developed countries and away from emerging markets as interest rates in the U.S. rise.
NEW YORK (TheStreet) -- A major concern since talk began of an end to U.S. monetary stimulus has been how emerging markets will be affected. As loose credit filtered through economies, the excess reserves were channeled to emerging markets. The U.S. dollar weakened and foreign assets strengthened in price across the board, from commodities to currencies.
Now many market observers believe the party will begin to wind down in September. Although Monday's durable-goods data were much weaker than expected, the
Federal Reserve
could choose to cut down bond purchases by only $10 billion a month as opposed to the expected $20-25 billion reduction. It is now buying $85 billion in bonds a month.
Regardless of how it is done, the Fed seems to be adamant about reducing its current hyper-accomodative policy. That will tighten up the flow of funds across markets and push capital out of emerging assets such as commodities and equities.
Read: Cramer: Three Reasons to Buy JCPenney
The charts below show how the phenomenon has taken shape. The first chart is of
iShares Barclays 20+ Year Treasury Bond
(TLT) - Get iShares 20+ Year Treasury Bond ETF Report
.
In mid-May, Fed Chairman Ben Bernanke said the Fed was considering winding down bond purchases. That led to a selloff in long-dated bonds every month since, pushing interest rates higher and causing rate-dependent sectors to sell off.
In the durable-goods order, the extremely negative number announced Monday highlights how investment is hindered due to higher cost of financing. As long as rates remain elevated, investment will remain subdued.
The next chart is of
iShares MSCI Brazil Capped
(EWZ) - Get iShares MSCI Brazil ETF Report
. Brazil is the perfect example of a Latin American country that has been hindered by rising rates. A dependency on credit and a desire to continue to invest in its economy have left Brazil vulnerable to the higher cost of financing.
Since mid-May, when rates spiked higher, Brazil's equity index saw a steep selloff. Rates have continued to rise since then, but the index below has been trading in a rectangle consolidation since late June.
Read: China Prepares for Slower Growth
There remains much speculation over when and how the Fed will get out of its stimulus predicament, and it looks as if Brazil is waiting for the September policy meeting to determine which direction its equity index will break out.
The last chart is of
WisdomTree Emerging Currency
(CEW) - Get WisdomTree Emerging Currency Strategy Fund Report
. Emerging-market currencies have not been immune to a downturn even as the U.S. dollar has sold off.
The U.S. dollar has sold off due to uncertainty surrounding monetary policy, but rising rates have led to a divergence of fundamentals and price action.
The rising rates have been the reason for emerging-market currency's' decline. Much like with the effect on emerging-market equities, rising U.S. interest rates have diminished the attractiveness of this currency index and driven funds into developed economy currencies such as the euro and yen.
Read: This Shocking Amount Is Spent Annually on Licensed College Merchandise
As uncertainty remains leading up to September, investors will likely prefer larger more stable currencies to the U.S. dollar and emerging-market currencies.
At the time of publication the author had no position in any of the stocks mentioned.
Follow @AndrewSachais
This article is commentary by an independent contributor, separate from TheStreet's regular news coverage.
Andrew Sachais' focus is on analyzing markets with global macro-based strategies. Sachais is a chief investment strategist and portfolio manager at the start-up fund, Satch Kapital Investments. The fund uses ETF's traded on the U.S. stock market to gain exposure to both domestic and foreign assets. His strategy takes into consideration global equity, commodity, currency and debt markets. Sachais is a graduate of Georgetown University, where he earned a degree in Economics.