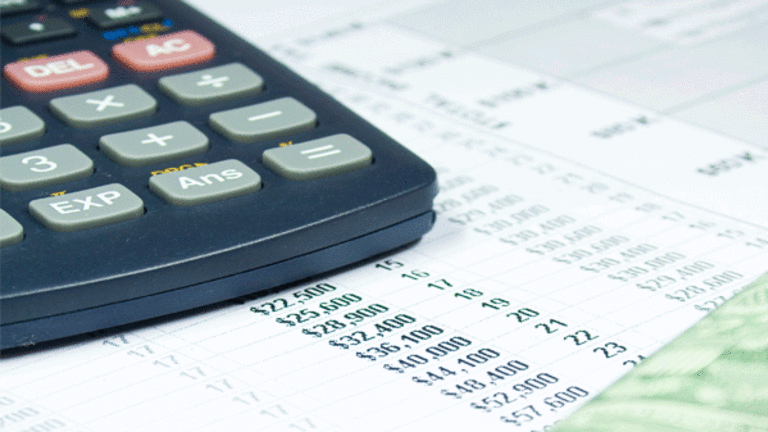 Global Macro: Emerging Markets Start to Break Out
A weaker dollar, bounce-back in commodities and flattening yield curve have pushed emerging-market assets higher.
A weaker dollar, bounce-back in commodities and flattening yield curve have pushed emerging-market assets higher.
NEW YORK (TheStreet) -- As U.S. equities form a topping pattern, emerging-market equities and foreign assets are breaking to the upside, with room to run.
The bounce-back in commodities, weakening U.S. dollar and flattening yield curve have all contributed to the recent breakout in foreign assets.
The first chart below is of
iShares China Large-Cap
(FXI) - Get Report
. China was a major catalyst for the first selloff in emerging assets that led us to the depressed levels we bottomed out at. Weak Chinese economic data and fear of an unsupportive central bank pushed money out of developing countries and commodities.
In recent weeks, as commodities have rebounded and positive sentiment has returned, the battered assets have caught a bid off of their bottoms.
Chinese manufacturing data released Tuesday night, however, underperformed expectations, which will be telling of the future price movements of emerging-market assets. If the markets can shrug off the miss and close higher, they are likely to continue within the strong uptrend.
The next chart is of
CurrencyShares Australian Dollar Trust
(FXA) - Get Report
. The Aussie dollar is heavily tied to the Chinese economy and commodities. It has bottomed alongside Chinese equities and looks to be breaking out higher.
Australian inflation data were released on Tuesday night as well, and showed that inflation had outperformed expectations.
Read: Kass: QE's Growing Impotence
The weak Chinese purchasing managers' index could weigh on the currency, but if it is resilient, then the intermediate trend of the Aussie dollar remains on its current track.
The last chart is of
iShares MSCI Emerging Markets
(EEM) - Get Report
. It represents a basket of the top emerging-market equities.
The price action, similar to the two charts above, has shown a strong bottoming and solid breakout higher, with very few overhead barriers.
Although Chinese PMI's underperformed expectations, stronger commodities and a continually weak dollar should continue to push funds toward emerging markets.
A brief selloff in the morning session is expected, but true strength will allow this index to close higher on its way to the levels last seen in mid-May.
At the time of publication the author had no position in any of the stocks mentioned.
Follow @AndrewSachais
This article is commentary by an independent contributor, separate from TheStreet's regular news coverage.
Andrew Sachais' focus is on analyzing markets with global macro-based strategies. Sachais is a chief investment strategist and portfolio manager at the start-up fund, Satch Kapital Investments. The fund uses ETF's traded on the U.S. stock market to gain exposure to both domestic and foreign assets. His strategy takes into consideration global equity, commodity, currency and debt markets. Sachais is a graduate of Georgetown University, where he earned a degree in Economics.