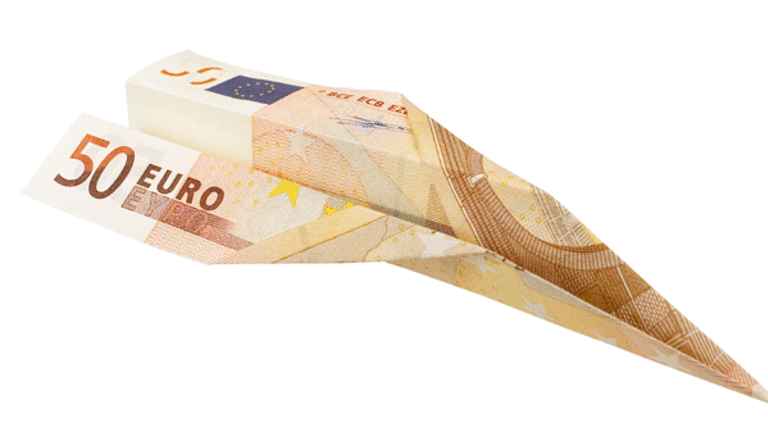 Global Central Banks Remain in Focus, Big Earnings Week Ahead
The CNBC 'Fast Money Halftime' traders examine the broader market, discuss the 10-year Treasury yield and highlight important earnings reports for the week.
NEW YORK (TheStreet) - With the S&P 500 up by roughly 1% on Monday, the CNBC "Fast Money Halftime" traders were taking a closer look at the rally. 
Energy stocks are among some of the best performers, said Josh Brown, CEO and co-founder of Ritholtz Wealth Management. Broadly speaking, earnings results are pretty much in line with expectations and don't include any large, unforeseen surprises. 
Brown also pointed out that the Dow Jones Industrial Average and transport stocks are leading the market higher, which could be viewed as a constructive sign. 
With earnings looking relatively good, it could be said that expectations were "a little too low," according to Jim Lebenthal, CFO and CIO of Lebenthal & Company. It'll be important to see how companies present forward guidance in relation to the U.S. dollar. 
Lebenthal said he's awaiting results from International Business Machines (IBM) - Get Report to see how the dollar impacted the quarter.
Joe Terranova, senior managing director at Virtus Investment Partners, has his eye on three main earnings reports this week, with Under Armour (UA) - Get Report reporting on Tuesday, Facebook (FB) - Get Report on Wednesday, and Amazon (AMZN) - Get Report on Thursday. 
He's standing by his previous call that the S&P 500 will make a new all-time high this month, and agreed with Brown that energy stocks are helping to boost the broader market. 
The top- and bottom-line earnings beat from Morgan Stanley (MS) - Get Report shows that investment banking is still "solid," while trading and wealth management continue to do well for financial stocks, Terranova added. 
In regards to the 10-year Treasury yield, Lebenthal said he believes the note will yield "well above" 2% by the end of the year. He attributed the recent drop to the weaker-than-expected economic data over the past two months. 
The Fed will likely raise interest rates, Brown said, given that core inflation is near its target of 2%. He expects the rate hike to happen in June or September, but doesn't believe it will have a material impact on the economy. 
Terranova agreed that a rate hike will unlikely impact the economy, but also questioned how often the Fed plans to increase rates after its initial boost. Right now, investors have little confidence it will be a consistent set of increases.
Unless yields for long-term bonds rise around the globe, it will be hard for the 10-year Treasury yield to rise, because investors will continue to be drawn to the asset, Brown added. 
As a result of weaker-than-expected economic data, the People's Bank of China cut the required reserve ratio to 18.5%. This has put downward pressure on Chinese equities. 
"I think they're doing what they're supposed to be doing," said Andres Garcia-Amaya, macro research analyst on the emerging markets equity team at J.P. Morgan Funds. 
The recent economic data has been sluggish, while CPI and PPI data has been less than inspiring, he added. The PBOC doesn't want to have a stock market bubble and they want economic growth, Garcia-Amaya added. 
While growth in the country has begun to slow from recent years, it's important to remember it's still growing fast, he explained.
Turning to Russia, Garcia-Amaya said the valuations are still very low and are below other emerging market valuations. For this reason, equities have upside, but the currency looks to be fairly valued. 
Finally, if Greece does exit the Eurozone, it won't be as big a deal as it would have been if it happened a few years ago. Europe is finally seeing some growth, he noted, so a Greek exit isn't the worst thing that could happen. 
However, it would boost the value of the euro and hurt many of the exporting nations, Terranova said. For that reason, Greece is likely to stay put, as it's in most countries' best interest. 
Lebenthal disagreed, saying a Greek exit is looking more and more likely at this point. It could pave the way for other countries with weak economies to leave the Eurozone in the future, he added.