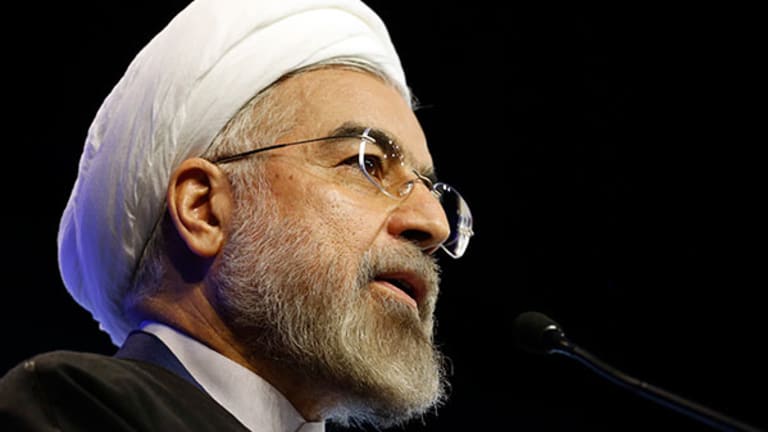 General Electric, Pfizer Among U.S. Companies With Head Start in Iran
As Iranian markets open to the West, investors will be looking to these companies for guidance on doing business with Iran.
New York (TheStreet) -- Some U.S. companies have a head start on doing business in Iran.
The deal reached Tuesday between Western powers and Iran could eventually result in a bonanza of new access to an economy eager to buy everything from the newest cell phones to the most modern oil production equipment. A decades-long worldwide trade embargo has created domestic demand for all sorts of goods and services.
And Iranian companies as well as average consumers will have the money to make deals. Iranians will have more than $287 billion in disposable income this year and will spend more than 60% of it, according to research outfit Euromonitor International.
But while U.S. companies may salivate over the potential of doing business in Iran, the fact is that dozens of U.S. businesses have been selling products in the country under special waivers from the U.S. Treasury Department's Office of Foreign Assets Control.
As Iranian markets continue to open to the West, investors will be looking to such companies as blueprints for how to do business in the Islamic republic.
A comprehensive list compiled by The Wall Street Journal shows the number of U.S. corporations doing business in Iran is extensive.
General Electric (GE) - Get General Electric Company Report unit GE Healthcare sells medical devices, as does privately-held Bausch & Lomb. Boeing (BA) - Get Boeing Company Report and GE Aviation help maintain airplanes. Christie's deals in exports and antiquities. Several major international banks with sizable U.S. operations, like BNP Paribas (BNPQY) and Barclay's (BCS) - Get Barclays Plc Report, administer wire transfers and other financial transactions. 
"There are a lot of them," Erich Ferrari of Ferrari & Associates, P.C., a law firm specializing in cases related to OFAC, said in a phone interview. "You can sell laptops, cell phones, agricultural commodities - all kinds of things - and you can get paid."
Some of these companies have "real expertise in dealing with Iran," according to Ferrari. "GE Capital, for example, has a lot of people who worked at the Office of Foreign Assets Control and who've been working in this space for years."
Pharmaceutical company Pfizer (PFE) - Get Pfizer Inc. Report and privately-held food processing and commodities giant Cargill also have longstanding business relationships within the country.
The waivers allowing these companies to operate commercially in Iran are granted to businesses for a variety of reasons, but must either provide humanitarian assistance to the Iranian people or be in line with U.S. foreign policy objectives.
Despite the allure of fresh markets, many logistical and cultural hurdles persist for U.S. businesses interested in developing an Iranian customer base.
"Receiving payments has traditionally been an issue," Ferrari said. "Reputation is also an issue. Not everyone wants the association."