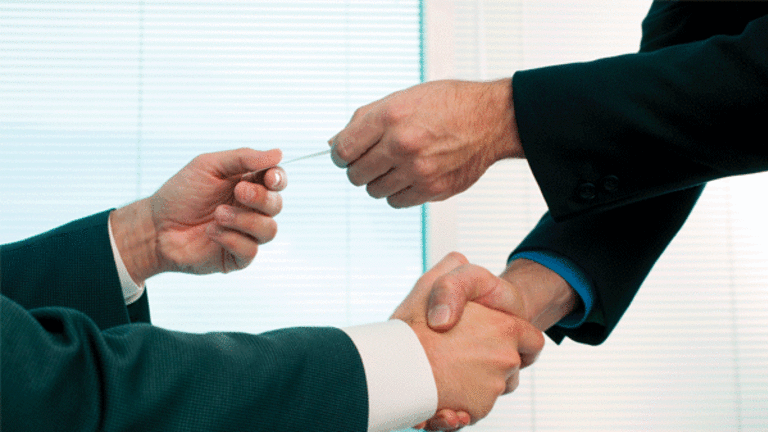 Fund Offers Smoother Sailing in EM Seas
iShares EEMV is one of a wave of funds targeting the less volatile components of broad market indices, providing a benefit in stability.
NEW YORK (TheStreet) -- A couple of weeks ago in an article about low volatility ETFs I made the obvious observation that there will be more of these funds that target the less volatile components of various broad stock market indices. No sooner did the virtual ink dry when iShares rolled out a suite of four such funds including the iShares MSCI Emerging Markets Minimum Volatility Index Fund (EEMV) - Get Report.
The simple way to think of EEMV is that it is a low-volatility version of the
iShares MSCI Emerging Market Index Fund
(EEM) - Get Report
, technically however EEMV screens the entire MSCI universe of emerging market stocks for the ones with the lowest volatility.
From the top down, the resulting differences at the country and sector levels are noticeable but not radical. The largest countries in the new low volatility fund are Taiwan at 16%, Hong Kong 15% and South Korea and Brazil each with 10%. This compares with 16% in China, 14% each in South Korea and Brazil and 11% in Taiwan for EEM. I called iShares for an explanation of the difference between Hong Kong and China and was told that EEMV owns companies from Hong Kong listed in Hong Kong whereas EEM owns Chinese companies listed in Hong Kong.
Follow
TheStreet
on
and become a fan on
At the sector level both funds allocate 22% to financial stocks, with telecom and consumer staples coming in next in EEMV, compared to energy and materials in EEM.
The differences between the two may or may not turn out to be meaningful, but over the last year the index underlying the new low volatility fund was down 6% compared to a 16% drop for EEM. There are a couple of other related funds worth considering in the low-vol emerging market space.
One is the
WisdomTree Emerging Markets Equity Income Fund
(DEM) - Get Report
which is down 9% in the same one-year period that EEM is down 16% and the index for EEMV is down 6%. The WisdomTree fund targets yield which not surprisingly results in owning mostly lower volatility stocks.
Another choice is the recently launched
Emerging Global Emerging Markets High Income Low Beta ETF
(HILO)
. This fund came out in early August and has mostly traded in line with DEM. DEM has a trailing yield of 4.5%, HILO has yet to pay a dividend but based on the index yield and netting out the expense ratio the fund could yield almost 6% and there is no data yet for a yield for EEMV.
As mentioned above there will be more of these low volatility funds because there is investor demand for them but it is important to realize that in a fast move up, the low volatility funds will lag behind. Since the Oct. 4 low EEM is up 17% vs. 12% for DEM and 8% for HILO. Getting frustrated with that sort of month and swapping now would be very shortsighted considering the reasons to have bought a low vol fund in the first place. If there is to be any benefit to using the low volatility ETFs it will be over the course of an entire stock market cycle.
At the time of publication, Nusbaum held no positions in any of the funds mentioned, although positions may change at any time.
Roger Nusbaum is a portfolio manager with Your Source Financial of Phoenix, and the author of Random Roger's Big Picture Blog. Under no circumstances does the information in this column represent a recommendation to buy or sell stocks. Nusbaum appreciates your feedback;
to send him an email.