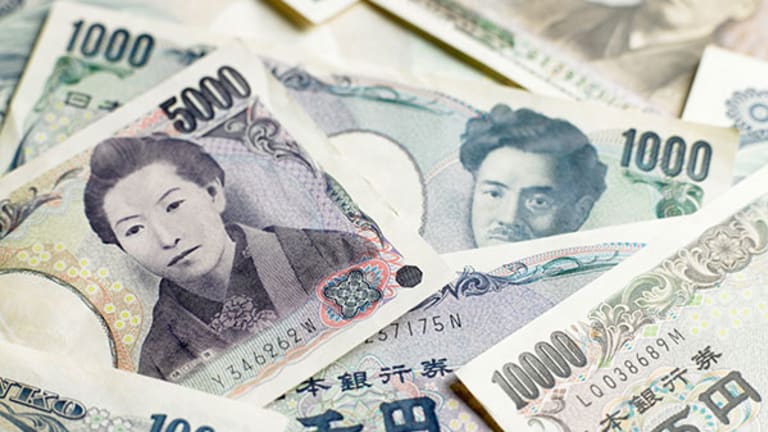 Foreign Equities Turning Lower Again
Foreign equities continue to weaken as low interest rates have failed to spur increased economic activity.
While global equity markets rallied back in recent weeks, it looks as if risk sentiment is heading south again. Vanguard FTSE All-World ex-US ETF (VEU) - Get Vanguard FTSE All-World ex-US Index Fund Report , which looks at developed market equities, excluding the U.S., has fallen by nearly 3% over the last two weeks as uninspiring economic data, and weakening commodity prices dented investors' appetite for risk.
The chart below highlights the difficult time investors have experienced trading foreign equities in recent years. Since the middle of 2015, foreign developed market equities have trended lower. In fact, Vanguard FTSE All-World ex-US ETF is down by nearly 20% in the last year.
The main factor weighing on risk sentiment is lack of efficacy for central bank policy efforts. Although global interest rates have been slashed to its zero-bound, or even negative in some cases, there has been little increase in either global trade volumes, or economic activity in general.
The preference of saving by both consumers and companies alike, instead of investing in future output, has dented the recovery in economic activity. In the case of companies, they are choosing to sit on massive cash hoards, and financially engineer higher share prices, as opposed to investing in tangible growth, such as in research and development areas.
Similarly, consumers have chosen to save added income, instead of spending more or even accessing lines of credit at historically low interest rates. This collective effort to save, as opposed to spend and invest, has hindered economic growth.
To be fair, global consumers are held back by low wages, and in some cases poor credit availability, which is hindering their ability to spend and invest at a more accelerated pace.
Another asset that is signaling bearish, or simply pessimistic investor sentiment is the rising yen. CurrencyShares® Japanese Yen ETF (FXY) - Get Invesco Currencyshares Japanese Yen Trust Report is up over 10% since the start of the year, even amid more policy easing from the Bank of Japan.
Investors across the globe are seek assets that provide safety in a time that both economic and financial market sentiment is waning. The bear market in foreign equities over the last year is indicative that conditions are not as rosy as newspaper headlines may suggest.
Although U.S. equities have not entered a bear market yet, a topping formation does look to have emerged. Investors should stick to bonds, gold, as well as safe-haven currencies like the yen as the low growth, low interest rate environment persists in 2016.
This article is commentary by an independent contributor. At the time of publication, the author was long yen.