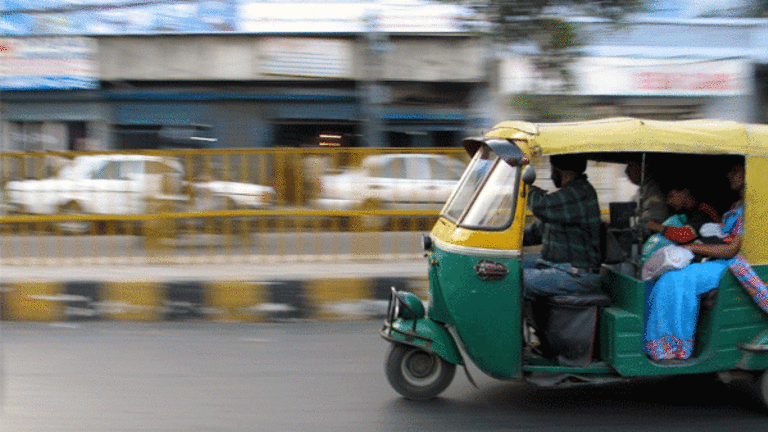 For Chinese Pharmacy Chain, Sky's the Limit
China Jo-Jo Drugstores' growth is poised to explode, although the company remains speculative.
NEW YORK (TheStreet) -- China Jo-Jo Drugstores (CJJD) - Get China Jo-Jo Drugstores, Inc. Report runs 45 retail pharmacies in the Chinese city of Hangzhou.
All have on-site, licensed doctors specializing in Western and traditional Chinese medicine, or TCM. A few even have adjacent urgent care clinics. The average store size is about 2,800 square feet (roughly a standard mall location), and carries between 2,500 and 7,500 products. Pharmaceuticals account for about 38.5% of sales, over-the-counter 34.5%, TCM 11.5%, and nutritional supplements 9.3%.
China Jo-Jo is yet another "reverse merger" Chinese small-cap. It uses a defunct, renamed U.S. corporation, in this case Kerrisdale Mining, to access foreign capital via a web of holding and management entities. This is done because Chinese regulations disallow foreign ownership exceeding 49% of any pharmacy chain operating over 30 stores.
The actual operating subsidiaries in China are the "HJ Group" companies, primarily Hangzhou Jiuzhou Grand Pharmacy. The HJ Group companies are not owned by China Jo-Jo but maintain contractual agreements that, in effect, control them. Three founders -- Lei Liu, Li Qi, and Chong'an Jin -- own 47% of China Jo-Jo, and essentially 100% of the operating subsidiaries, so this setup seems feasible in order to finance through U.S. investors. The stock started trading on the Nasdaq in April of this year at $5 a share.
The sexy part of this company is growth potential. With only 45 stores, the sky is the limit, even in Hangzhou, with a population exceeding 8 million. The company aims to double store count this year, from 31 to about 60. The next step would be Zhejiang Province, with a population of more than 50 million.
Chinese gross domestic product continues to expand at an 8% to 10% rate, and health-care spending even faster than that. China's health spending as a percent of GDP is just 6.4%, compared with the U.S.'s 15%. Furthermore, the population of the country is aging, universal health-care coverage is being targeted by 2020, and China continues to see increasing urbanization, creating higher wages and better access to pharmacies. China Jo-Jo should be able to grow revenues at rates exceeding 20% annually for many years, assuming solid execution.
After the public offering, China Jo-Jo's balance sheet is in good shape, with close to $16 million in cash and about $3 million in short-term loans and notes. Operating margins are in the low 20% vicinity, which is well above large Chinese chain
Nepstar
(NPD)
and, for that matter, U.S. firms like
CVS
(CVS) - Get CVS Health Corporation Report
and
Walgreen's
(WAG)
, both under 10%. There are some concerns about free cash flow, as China Jo-Jo is cash flow negative over the past 12 months and reported under $1 million in cash flow last year (vs. over $9 million in net income reported). Large cash advance requirements to suppliers, over $10 million currently, seems to be the main culprit, as many firms in China do not do business on credit. (In fact, Jo-Jo's sales are paid over 80% in cash.)
There are two main risks. The first is competition. Although foreign chains are shut out due to regulations, China has an amazing 350,000 pharmacy locations, more than one for every person in the U.S. Large, well-known chains like Nepstar, Tian Tian Hau Grand Pharmacy and Lao Bai Xing Grand Pharmacy all compete in Hanzhou. Most pharmaceutical sales, about 80%, are through state-run hospitals. Such intense competition makes it unlikely that Jo-Jo can maintain over 20% operating margins. Expansion in stores will inevitably come with slimmer margins.
Second, there is the general bad vibe around these reverse-merger China small-caps. They are easy targets for short sellers, who can move the issues 30% or more by alleging fraud of some sort on a blog. We've seen this in Magic Formula Investing (MFI) with stocks like
China Sky One Medical
(CSKI)
and
Universal Travel Group
( UTA). The risk has often been compensated with very low price-earnings multiples, and China Jo-Jo is actually one of the more expensive ones with a forward P/E of about 5.4.
There are no existing fraud allegations, as best I can tell, but the stock just started trading this year. The auditor is Frazer Frost, who also audits several other similar firms in China and does not provide much protection against shorts. The company does have some short-term loans from Hangzhou Bank, although they are secured by the "personal properties of the Company's shareholders," instead of the firm's assets. For what it's worth, China Jo-Jo does have a decent Web site and over 1,300 Facebook fans.
For MFI investors, China Jo-Jo should be treated as a speculative position with a limited amount of risk capital. The growth potential is huge, but the barriers are high, and the risk of the stock tanking due to shady allegations is very real. MagicDiligence believes the former outweighs the latter, and I have a "buy" opinion under $5.
The writer has no positions in any of the stocks discussed in this article.
Readers Also Like:
>>10 Dirt-Cheap Stocks With Analyst Approval
Become a fan of TheStreet on Facebook.
Steve Alexander is the founder and editor of MagicDiligence.com, a Web site that analyzes stocks appearing in hedge-fund investor Joel Greenblatt's Magic Formula Investing screens. Alexander is a private investor with more than a decade of experience in the stock market.