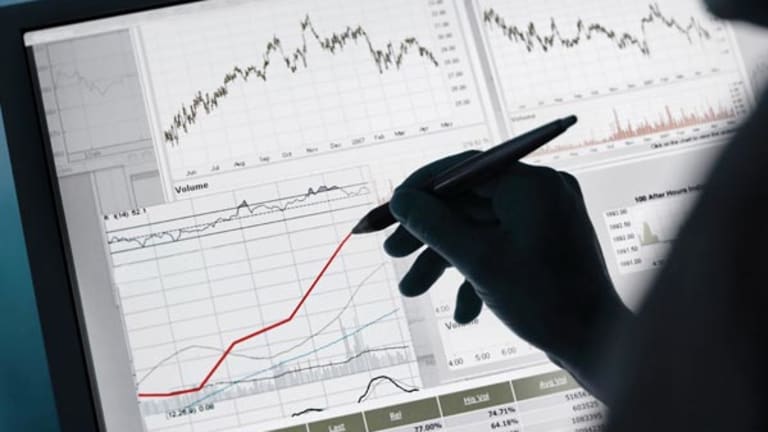 Fine-Tuning Your ETF Income Portfolio for 2014
Making small changes to balance out your asset allocation will result in big returns.
NEW YORK (FMD Capital Management) -- The woosh that you just heard is the air being let out of stocks in January and a flight to quality in Treasuries that has reasserted the need for a balanced income strategy.
At the end of last year it seemed that the mainstream bias had convinced us that bonds were a death trap in the face of rising interest rates and stocks were the only place to be. Well, that didn't last long....
If history has taught us anything, it's that being overweight or over enthusiastic about a specific area of the market can lead to taking on a greater amount of risk than you bargained for. This is especially true when the tide begins to turn and volatility returns with a vengeance. That is why I am a big advocate of keeping a balanced mix of dividend paying equities and fixed-income in the portfolio to mitigate severe price swings.
While that means I may be giving up a certain amount of upside in a rapidly rising market, I am willing to trade that opportunity for being able to sleep well at night when price fluctuations are sending others reeling.
As an active manager, I am always looking to shift my portfolio to areas of the market that I feel offer the best returns given the circumstances and prevailing risks. Last year I shifted my fixed-income exposure to short duration high yield, floating rate notes, and active risk managed funds that mitigated the risk of rising interest rates.
In addition, I held on to core positions in the Pimco Income Fund (PONDX) and Doubleline Total Return Fund (DBLTX) - Get Report, which are both back to trading near all-time highs based on a combination of security selection and falling interest rates. While we had to endure some mild volatility last year, these positions provide a strong case for monthly income and manager expertise in select fixed-income sectors that outperform. Those who held through the fray were rewarded with significant outperformance vs. a traditional benchmark such as the iShares Aggregate Bond ETF (AGG) - Get Report.

The best opportunities are oftentimes the ones that are overlooked by the majority of the investment community because of recent underperformance. One such opportunity that I recently opened a new position in is the iShares Emerging Market Bond ETF (EMB) - Get Report. This exchange-traded fund holds a variety of U.S. dollar-denominated debt of emerging-market nations and is still well off its 2013 highs. One of the reasons that I like this position is that it offers a 30-day SEC yield of 5.18% and is a much more attractive value proposition than debt of developed nations with similar credit quality that are trading near their highs.
Emerging-market countries still have their share of problems to work through, however I think that starting a small position and averaging looking to add to it over time makes sense here. The combination of overseas diversification and high income are an attractive quality for income seekers.
I also believe that income investors with cash on the sidelines that are underweight stocks should be looking at this pullback as an opportunity to add additional exposure to their portfolios. One of my favorite dividend-paying equity strategies this year is the iShares Preferred Stock ETF (PFF) - Get Report, which gained nearly 3% in January on the back of lower interest rates. Preferred stocks hugged the flat line last year; however, they offer a yield of over 6% and an opportunity to diversify your portfolio into an alternative asset class with low correlation to the broader market.

In my opinion, 2014 will be marked with a much higher level of volatility in stocks than we saw last year. That doesn't mean that you can't make money though by using select pullbacks to your advantage and purchasing positions that offer attractive entry opportunities. It always helps to do a quick performance comparison of some core ETFs and how they perform in a selloff so that you understand how they will react under different circumstances. I tend to lean towards funds with lower overall volatility than their peers.
I also believe that you should be implementing a sell discipline or other risk management approach with every position in your portfolio to guard against further downside. This will allow you to step into new positions and take advantage of opportunities with the knowledge that you are limiting your risk. It also removes some of the emotion that often can get in the way of successful investment outcomes when volatility ramps up.
By continuing to fine tune your income portfolio this year by making select tactical changes, you can more effectively balance out your asset allocation and enhance your yield.
At the time of publication the author had a position in PONDX, EMB and PFF.
This article represents the opinion of a contributor and not necessarily that of TheStreet or its editorial staff.