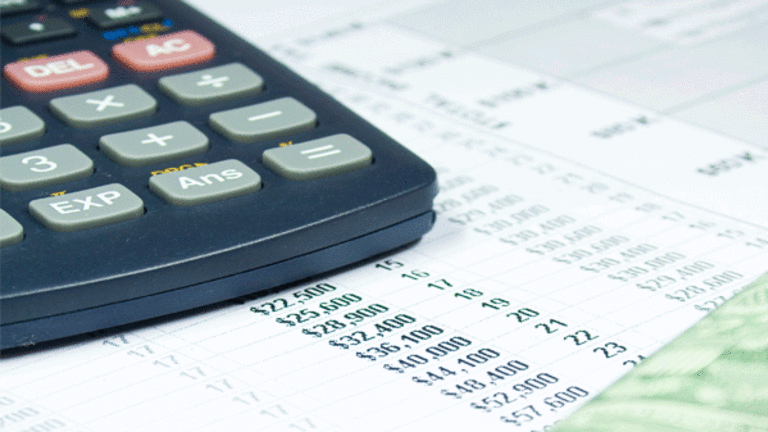 Finding Bargains in Depressed Emerging Markets
After the downturn, dividend ETFs sell at modest multiples.
NEW YORK ( TheStreet ) -- With investors fretting about the Ukraine crisis and China's slowing economy, most emerging-markets exchange-traded funds have sunk.
Dividend funds have proved particularly disappointing. During the past year, SPDR S&P Emerging Markets Dividend (EDIV) - Get Report lost 14.5%, while WisdomTree Emerging Markets Equity Income (DEM) - Get Report dropped 10.8%. In contrast the broad-based iShares MSCI Emerging Markets (EEM) - Get Report lost 4.7%, and the S&P 500 gained 23.3%.
After the battering, the dividend ETFs may be intriguing holdings for contrarians. The WisdomTree ETF sells for a forward price-earnings ratio of 7.5, about half the figure for the S&P 500. The dividend funds also offer compelling yields. SPDR S&P Emerging Markets Dividend yields 6.3%, compared with a yield of 2% for the S&P 500.
Read: Ally Financial Files for IPO
If you decide to try bottom fishing, keep in mind that dividend stocks in the emerging markets are different from their U.S. counterparts. In the U.S., many blue chips pay dividends that consistently rise. Managements cut dividends only in extreme circumstances. Solid American dividend stocks are steady performers, shining in downturns.
But in the emerging markets, dividend payers are not necessarily steady choices. Some companies regularly raise and lower dividends. Dividend payers don't necessarily do well in downturns.
Still, the emerging-markets ETFs can be compelling because they tend to focus on the sectors that are the most unloved. After excluding small stocks, the SPDR fund managers pick the 100 stocks with the highest dividend yields. The portfolio gives the most weight to the highest-yielding stocks.
Because yields rise as stock prices fall, rich payouts provide a good indicator that shares are out of favor.
Read: GDP Report Says It's Time for Business to Step Up
"The dividend ETF allows you to systematically move into parts of the market that are undervalued," says David Mazza, SPDR's ETF investment strategist.
The SPDR portfolio has sizable stakes in mining and energy companies in Brazil and South Africa, which have been punished as investors worried that demand from China would slow. The fund has almost no holdings in consumer staples, one of the top-performing sectors lately. Investors have viewed consumer stocks as a safe haven that could continue growing even if economies slow.
WisdomTree takes high-yielding stocks and weights them according to the total dividends that they pay. As a result, the portfolio tends to have the greatest weighting in large companies that produce huge income streams.
The biggest holding is Gazprom (OGZPY) , a Russian gas giant. The stock has traditionally sold at a modest price-earnings multiple because investors worry about the corruption and unstable politics that plague Russian companies. Lately, Gazprom has sunk even lower because of fears that the Ukraine crisis could disrupt sales. The shares sell for a multiple of 2, compared with12 for Exxon Mobil (XOM) - Get Report.
Another holding is Russian oil giant Lukoil (LUKOY) , which has a multiple of 5.
Read: How to Bet on a Dish and DirecTV Merger
Other WisdomTree holdings include big Chinese banks, such as Bank of China (BACHY) , which has a multiple of 5. In contrast, JPMorgan Chase (JPM) - Get Report commands a multiple of 14.
"People are worried about a Chinese banking crisis," says Jeremy Schwartz, research director of WisdomTree. "The big Chinese banks have dividend yields of 6% or 7%. That is unheard of."
SPDR's Mazza says that many investors may not want to put their entire emerging-markets allocation into the value stocks of the dividend ETFs. To build a diversified portfolio that includes some growth exposure, he suggests pairing the SPDR dividend fund with SPDR S&P Emerging Markets Small Cap (EWX) - Get Report.
The small-cap fund has big positions in technology, health and consumer stocks. By holding both SPDR ETFs, investors could obtain rich income and a mix of growth stocks that can benefit from expanding domestic economies.
At the time of publication, the author had no position in any of the funds mentioned.
This article represents the opinion of a contributor and not necessarily that of TheStreet or its editorial staff.