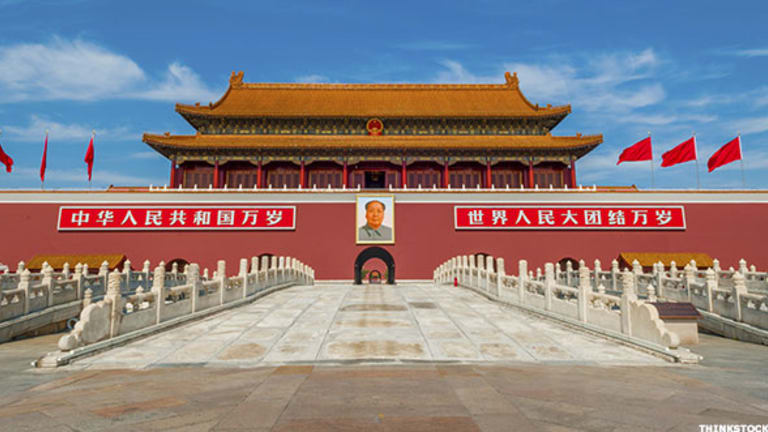 Finding Alternatives to Public Markets After the Latest 'Black Monday'
As fears over China shake the U.S. markets, investors are increasingly looking to alternatives to the public market, including startup investing.
NEW YORK (TheStreet) -- On Aug. 24, 2015 the Dow dropped 1,000 points within 10 minutes. Fueled by fears of an economic slowdown in China, "Black Monday," as traders took to calling it, demonstrated what investors have long suspected: the public market is an increasingly volatile, risky place for investors.
Gone are the days when a typical 60/40 equities/bond investment plan is a sufficient, and safe, way to prepare for your financial future.
Alternative investments can reduce overall portfolio volatility. In today's interconnected and unstable world economy, investors looking to reduce volatility and maintain growth must diversify their portfolios with private market investments. Investors are turning to alternative assets such as venture investments as a means strengthen their portfolios against the turbulence of the public markets.
Despite what you may have heard, all investors can access these investments. Unlike other alternative investments such as real estate or hedge funds, all investors, both accredited and unaccredited, can now invest in early- and growth-stage private companies. Online investing platforms such as SeedInvest are allowing a range of investors from individual retail investors to institutional investors, including family offices and venture firms, to invest directly in private companies. This allows them to take advantage of the growth and reduced volatility of the private markets. 
Allocating a portion of an investor's portfolio into venture investments can increase returns while lowering volatility. This is because early-stage, private companies generally have a low correlation with traditional asset classes, such as stocks and bonds. The Yale Endowment notes that "traditional 60 percent equity/40 percent bond portfolios are not diversified, not equity-oriented, and not appropriate for long-term investors." Along the same lines, a recent Deutsche Asset & Wealth Management report argues that adding alternative assets to a portfolio of stocks and bonds can reduce volatility and increase portfolio efficiency.
Private Investments Will Continue to Play a Key Role in Investors' Portfolios
The U.S. economy no longer exists in the vacuum of the past. As globalization continues to intensify, the public markets will be exposed to a growing number of international economic risks. Private market investments will play a critical role in combating the resultant volatility, the new-norm of the public markets.
This article is commentary by an independent contributor. At the time of publication, the author held no positions in the stocks mentioned.