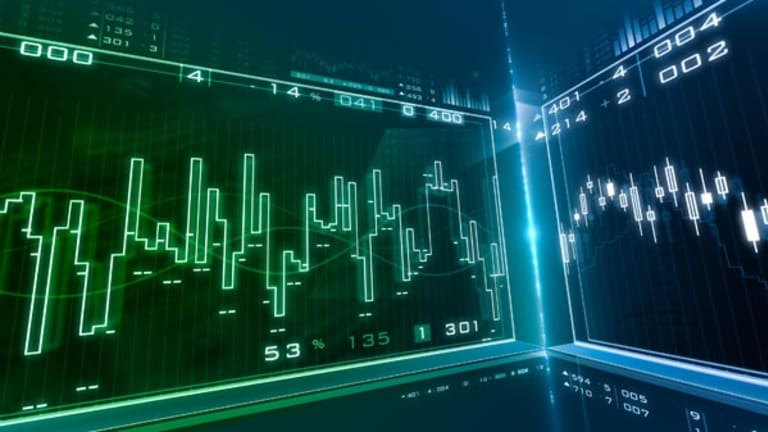 February's Best Stock-Fund Performers
Precious metals and energy funds performed well in the month.
Commodities, "inverse" performers and non-dollar equities turned out to be among the few sanctuaries available to investors in open-end stock mutual funds during the February stock-market slide.
The precious-metals group led all categories with a spurt of 7.58%, followed closely by the petroleum-dominated energy/natural resources sector at 7.48% and the emerging-markets group with an average advance of 4.01%.
The accompanying table lists the average performances of the various actively managed stock-fund classifications, sorted in order of average performance. The best performing fund in each category for the month is also listed, along with its three-month and 12-month returns.
The only other stock fund groupings to advance in February were non-U.S. equity funds and miscellaneous sector funds, each of which edged fractionally higher.
Those few advancing categories contrasted with a setback of 1.69% for the average actively-managed equity fund in February. For the past three months, the mean return for stock funds was a negative 9.14%.
The column of leading funds in the various categories reveals four with the word "commodity" in their respective names. Given that only a handful of open-end commodities-focused funds exist, that represents outsized representation for that type of fund.
Because TheStreet.com Ratings does not yet have a separate classification for commodities funds, the few existing funds of that nature are placed where they best fit a category's objective.
The
Merk Hard Currency Fund
(MERKX) - Get Merk Hard Currency Inv Report
, which led the financial-services group in February, is also arguably a commodity-related fund.
February's best precious-metals fund,
Vanguard Precious Metals and Mining Fund
(VGPMX) - Get Vanguard Global Capital Cycles Inv Report
, is also commodity-related. It may invest up to 20% of its assets directly in gold, silver or other precious-metal bullion and coins.
Given the lackluster performance of the stock market, it shouldn't be surprising that three "inverse" funds populate the list of category leaders. Two of them -- the Rydex
Dynamic Inverse OTC 2X Strategy Fund
(RYVTX) - Get Rydex Inverse NASDAQ-100 2X Str A Report
and the
Direxion Small Cap Bear 2X Fund
(DXRSX) - Get Direxion Mo Sm Cap Bear 2X Report
-- not only move opposite the general direction of stocks in their respective objectives, but do so at double the amplitude of the group.
Funds that led their categories by benefitting from the slide in the U.S. dollar, as well as smart portfolio choices in foreign investments, include the
Quant Emerging Markets Fund
(QFFOX) - Get Pear Tree PanAgora Emerg Mkts Ord Report
, the
Dreyfus Founders Passport Fund
(FPSAX)
, the
Matthews Asian Technology Fund
(MATFX) - Get Matthews Asia Innovators Inv Report
and the
Direxion Latin America Bull 2X Fund
(DXZLX)
.
Richard Widows is a senior financial analyst for TheStreet.com Ratings. Prior to joining TheStreet.com, Widows was senior product manager for quantitative analytics at Thomson Financial. After receiving an M.B.A. from Santa Clara University in California, his career included development of investment information systems at data firms, including the Lipper division of Reuters. His international experience includes assignments in the U.K. and East Asia.