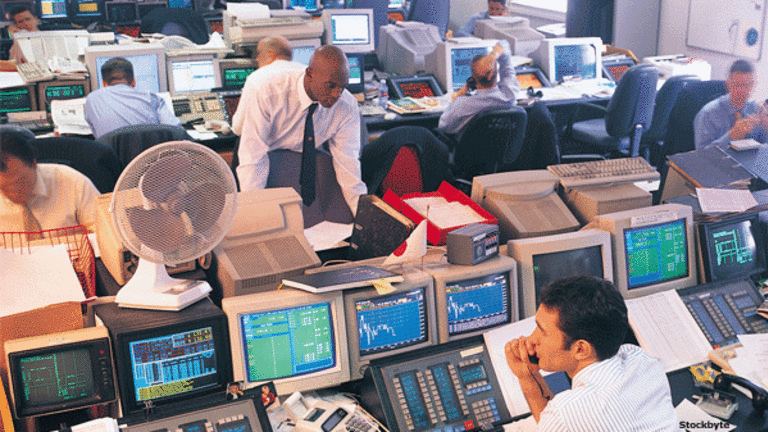 Publish date:
Fate of Emerging Market ETFs in 2012
A number of emerging market ETFs in Asia are poised to provide some pop to investor portfolios.
A number of emerging market ETFs in Asia are poised to provide some pop to investor portfolios.
The following commentary comes from an independent investor or market observer as part of TheStreet's guest contributor program, which is separate from the company's news coverage.
NEW YORK (
) -- Popular emerging markets in the BRIC configuration -- Brazil, Russia, India, China -- suffered through severe bear markets in 2011. Yet far too many writers attribute the 20% to 33% declines to Europe's sovereign debt crisis alone.
It is true that the debt mess sent the U.S. dollar higher at the expense of the ruble, "real," and the rupee. Contagion containment has also damaged the prospects for emerging market companies to export their wares to the eurozone.
That said, one cannot explain 2,000-to-3,000 basis point differences in performance between emerging market stocks and U.S. stocks by simply pointing to a "greater adverse impact" notion. In reality, the bearishness is primarily due to gruesome inflationary pressures.
Consider China since November 2010. With increasingly high levels of real estate lending as well as runaway consumer prices, officials chose to raise interest rates. They also developed restrictive monetary policies such as hiking the amount of dollars that banks are required to keep in reserve.
The result? Inflation declined, but so did GDP as well as manufacturing. Indeed, the Chinese manufacturing sector contracted for the first time in three years last month.
Nevertheless, across-the-board economic contraction is not in the cards. With China's CPI dropping to its lowest level in years (4.2%), Chinese leaders have been signaling their conviction to stimulate growth. Their first easing of bank reserves on Nov. 30 will be followed up by additional stimulative measures well into next year.
Now investors wonder what the fate of Emerging Market ETFs will be in 2012. From my vantage point, as long as we do get a bit more clarity out of Europe, EM ETFs should provide plenty of portfolio pop.
Here are 3 things to consider:
1. Trailing P/E Ratios. At the time of this writing, significant countries in the MSCI Emerging Market Index -- Brazil, China, Taiwan -- each have P/Es below 10. I've already
documented how the MSCI China Index has fallen below 10 on 3 occasions in the last 20 years, and purchasing at this level has been synonymous with rewarding returns. What's more, the trailing P/E for the MSCI Emerging Market Index currently sits near five-year lows relative to the trailing P/E for the S&P 500.
An investor who believes in a China-driven, natural resources rally might look for value in
Vanguard Emerging Markets
(VWO) - Get Report
,
iShares MSCI Brazil
(EWZ) - Get Report
or
iShares South Africa
(EZA) - Get Report
.
2. Fiscal and Monetary Policy. It's happening across the board for the most part. Emerging countries are cutting interest rates and enacting policies to stimulate growth. Best of all, they all have high enough rates to cut accordingly, stimulating growth with less worry about inflation than last year or the year before.
In practice, this should help the severely beaten down financial sector in China. You can gain significant exposure with
SPDR S&P China
(GXC) - Get Report
(GXC). An adventurous and aggressive soul might even consider wading into the waters of the
Global X China Financials Fund
(CHIX) - Get Report
.
Those who may be wary of the volatility of stocks should not ignore the reality that interest rates in emerging countries have topped out. That makes the dollar-hedged
PowerShares Emerging Market Debt Fund
(PCY) - Get Report
and/or the
WisdomTree Emerging Market Local Debt Fund
(ELD) - Get Report
all the more attractive.
3. China's Trading Partners. The impact of China easing in the near-term should not be under-estimated. This is the world's second largest economy with one of the fastest GDP rates around. And while resource-rich countries that export materials and energy to China may come to mind, some of the best trading partners are those with less materials and energy exposure.
For instance,
iShares MSCI Taiwan
(EWT) - Get Report
has 50% exposure to technology. Smartphones, tablets and a wide range of tech gadgets are gaining in popularity throughout the emerging world. That should benefit investors of EWT.
Disclosure Statement: ETF Expert is a website that makes the world of ETFs easier to understand. Gary Gordon, Pacific Park Financial and/or its clients may hold positions in ETFs, mutual funds and investment assets mentioned. The commentary does not constitute individualized investment advice. The opinions offered are not personalized recommendations to buy, sell or hold securities. At times, issuers of exchange-traded products compensate Pacific Park Financial or its subsidiaries for advertising at the ETF Expert website. ETF Expert content is created independently of any advertising relationships. You may review additional ETF Expert at the site.