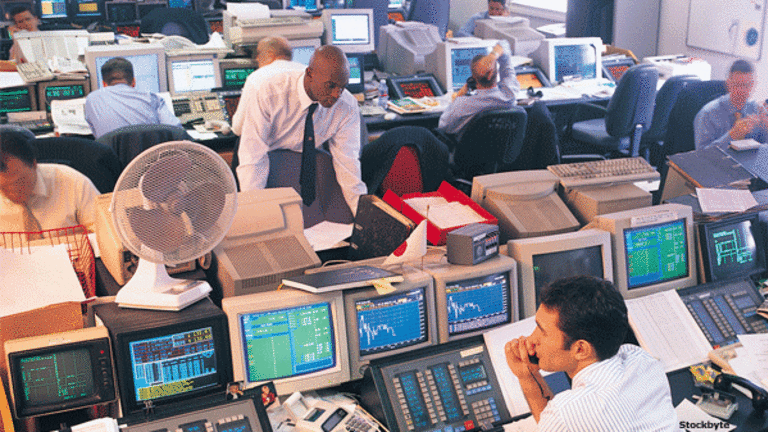 ETFs to Play the Rising Yen
Investors in Japan-focused ETFs need to weigh the future prospects of a continued rise in the yen.
NEW YORK (TheStreet) -- The exchange rate between the yen and the U.S. dollar is a big force moving markets in Japan these days and investors looking at ETFs for the country, such as iShares MSCI Japan (EWJ) - Get iShares MSCI Japan ETF Report, should plan accordingly.
As the yen pushes up against 15-year highs versus the U.S. dollar, the nation's markets are being driven downward on the concern that a strong yen will hurt exports. The most recent statistics would suggest that this fear may be founded.
Although in July exports increased by 23.5% compared to a year ago, this was slower than the 27.7% increase in June.
In Japan's economic cycle, a boost in exports will fuel domestic consumption, meaning that a stall in exports could lead to a stall in spending at home. This helps to explain the fixation in Japanese markets right now with the yen's strength.
Therefore at this point, before shaping their investment strategy, investors looking at Japan-focused ETFs need to first ask themselves whether they believe the yen will continue to rise.
Despite the yen's current strength, a continuation of this rise is still a possibility. Although the Japanese economy slowed significantly in the second quarter from the first, the yen may possibly continue to rise against the U.S. dollar. Investors who feel that the Japanese currency has further to run can consider
CurrencyShares Japanese Yen Trust
(FXY) - Get Invesco CurrencyShares Japanese Yen Trust Report
.
A continued rise in the yen may come about because the Bank of Japan typically is very conservative in its monetary policy, thereby making the yen a predictable safe-haven for currency investors as world economies brace for a slowdown.
Also, after two decades of battling inflation, there is little room left for further easing policies that could stop or reverse the yen's rise. Although it is expected that some easing measures will be taken at the Bank of Japan's next meeting in early September, past actions of the bank would suggest that new policy would be only a minor departure from what is currently in play.
Investors who have been buying the yen recently also are also not too concerned about the government's debt, which is equal to about 200% of GDP. This is because most of Japan's debt is owned by domestic entities, making capital flight and a run on the yen less likely.
A move to increase interest rates in the U.S. would put a stop to the rise in the yen. Therefore, investors in a fund such as FXY need to be convinced that the economic situation in America will not recover fast enough to warrant such measures in the near future.
For aggressive investors that want to bet on the yen backtracking against the U.S. dollar though, the option of using
ProShares UltraShort Yen
(YCS) - Get ProShares UltraShort Yen Report
may be attractive.
For less aggressive investors, there is also an equity play for the situation wherein a weakening yen would boost Japanese markets.
I expect that, after weeks of negative news that has helped the yen march forward against the dollar, Japanese markets are set for a big rally once that pressure breaks.
This could present a big opportunity. However, for this scenario, investors may want to use the
WisdomTree Japan Hedged Equity
(DXJ) - Get WisdomTree Japan Hedged Equity Fund Report
rather than the
iShares MSCI Japan Index Fund
(EWJ) - Get iShares MSCI Japan ETF Report
. A rally in EWJ may be held back by the weakening yen since the fund does not hedge against currency fluctuations.
DXJ and EWJ have similar holdings but DXJ hedges against currency movements, meaning investors could play a rise in Japanese equities brought about by a weakening yen without getting burned by exposure to the weakening yen.
-- Written by Don Dion in Williamstown, Mass.
Readers Also Like:
>>5 Market Heavyweights' Recent Stock Picks
At the time of publication, Dion Money Management was long iShares MSCI Japan.
Don Dion is president and founder of
, a fee-based investment advisory firm to affluent individuals, families and nonprofit organizations, where he is responsible for setting investment policy, creating custom portfolios and overseeing the performance of client accounts. Founded in 1996 and based in Williamstown, Mass., Dion Money Management manages assets for clients in 49 states and 11 countries. Dion is a licensed attorney in Massachusetts and Maine and has more than 25 years' experience working in the financial markets, having founded and run two publicly traded companies before establishing Dion Money Management.
Dion also is publisher of the Fidelity Independent Adviser family of newsletters, which provides to a broad range of investors his commentary on the financial markets, with a specific emphasis on mutual funds and exchange-traded funds. With more than 100,000 subscribers in the U.S. and 29 other countries, Fidelity Independent Adviser publishes six monthly newsletters and three weekly newsletters. Its flagship publication, Fidelity Independent Adviser, has been published monthly for 11 years and reaches 40,000 subscribers.