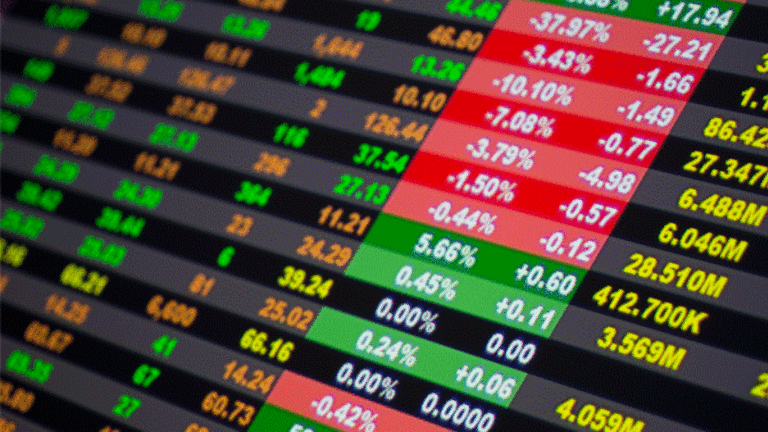 ETFs to Play the CIVETS
Here are exchange-traded funds for gaining exposure to the CIVETS: Colombia, Indonesia, Vietnam, Egypt, Turkey and South Africa.
NEW YORK (
) -- Exchange-traded funds like
iShares MSCI South Africa
(EZA) - Get iShares MSCI South Africa ETF Report
,
iShares Turkey
(TUR) - Get ISHARES INC Report
,
Global X/InterBolsa FTSE Colombia Index
(GXG) - Get Global X MSCI Colombia ETF Report
offer investors a way to gain exposure to a group of emerging-market economies that should be growth leaders in the next decade.
This group is referred to by the acronym CIVETS, which stands for Colombia, Indonesia, Vietnam, Egypt, Turkey and South Africa.
As a whole, the CIVETS have appeal due to their large, young and growing populations, diversified economies, and relatively stable financial and political systems.
The Economist
notes that all six nations are unhampered by high inflation, trade imbalances and sovereign debt problems.
Colombia is rich in natural resources, particularly oil, coal and gold, commodities that are likely to see increased demand in the near future. Additionally, international investment has already started to make its way to the Latin American nation, and consumer spending has started to rise.
Indonesia is also seeing strong gains in consumer spending, which constitutes nearly 90% of the Southeast Asian nation's GDP and helped to nearly double the size of the economy in the past five years.
Furthermore, Indonesia has the lowest unit labor costs in the Asia-Pacific region, which makes it highly attractive as a location for manufacturing. Lastly, nearly half of the nation's population is under the age of 25, indicating that the workforce as a percentage of total population will likely balloon over the next 10 years. As a result, increased personal consumption levels in the nation will likely be seen, leading to further economic growth.
As for Turkey, trends for long-term growth remain favorable. The sixth largest economy in Europe, Turkey boasts a per capita GDP higher than China, Brazil, India and Russia, as well as a public debt-to-GDP ratio of less than 40%. Additionally, Turkey is taking steps to increase exports to China and the Middle East, which would further diversify its trading partners. In fact, recent data indicates that exports to China rose by nearly 137% in April of this year as compared with a year ago.
South Africa is expected to reap the benefits of its vast natural resources and the expected rapid economic growth of Africa as a whole. The nation saw GDP growth of nearly 5% a year from 2000 to 2008. This should only be bolstered by improving investor sentiment about the nation. As for Africa as a whole, growth is anticipated to be so significant that some expect the continent's consumer, agricultural, natural resource and infrastructure sectors to generate north of $2 trillion a year by 2020.
Some ways to play the CIVETS include:
iShares MSCI South Africa, which is up 17.1% in the last year
iShares Turkey, which has appreciated 21.6% in the last year
Global X/InterBolsa FTSE Colombia Index, up 58.5% in the last year
Market Vectors Egypt Index
(EGPT) - Get VanEck Egypt Index ETF Report
, which is up 4.38% over the past month
Market Vectors Vietnam
(VNM) - Get VanEck Vietnam ETF Report
, down 15.7% in the last year
Market Vectors Indonesia Index ETF
undefined
, up 42.3% over the last year.
Although these nations are expected to be at the forefront of economic growth in the next decade, their economies also face risks. A good way to mitigate these risks is through the use of an exit strategy that identifies specific price points at which downward price pressure is likely to prevail. Such a strategy can be found at www.SmartStops.net.
--Written by Kevin Grewal in Houston.
At the time of publication, Grewal had no positions in stocks mentioned.
Readers Also Like:
>>10 Top-Rated Defensive Stocks
Kevin Grewal is the founder, editor and publisher of
ETF Tutor and serves as the editor at
www.SmartStops.net , where he focuses on mitigating risk and implementing exit strategies to preserve equity. Additionally, he is the editor at The ETF Institute, which is the only independent organization providing financial professionals with certification, education, and training pertaining to exchange-traded funds (ETFs). Prior to this, Grewal was a quantitative analyst at a small hedge fund where he constructed portfolios dealing with stock lending, exchange-traded funds, arbitrage mechanisms and alternative investments. He is an expert at dealing with ETFs and holds a bachelor's degree from the University of California along with a MBA from the California State University, Fullerton.