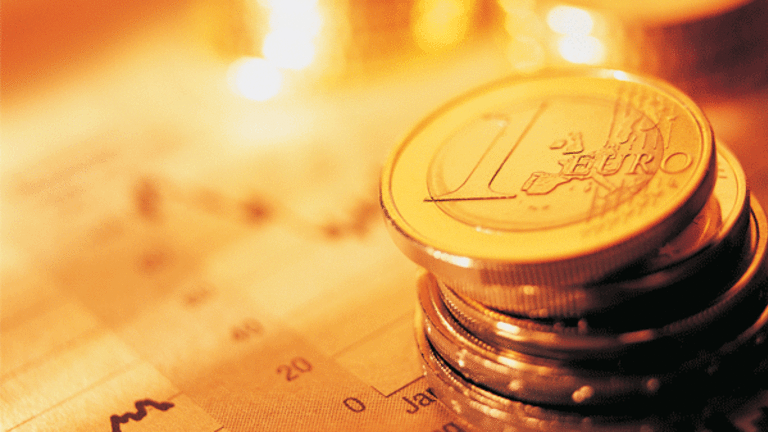 ETFs Surge Ahead in 2012
The new year has already seen the debut of 10 new products.
The new year has already seen the debut of 10 new products.
NEW YORK (TheStreet) -- The ETF universe continues in an expansive mode at the start of the year.
In the opening weeks of January, investors have watched more than 10 new products go on line, providing them with even more ways to target their favorite market corners.
State Street,
Blackrock
(BLK) - Get Report
and ProShares are among the vanguard of providers have contributed to the industry's growth in 2012.
As we look ahead, it will be interesting to see if their products, which include the
SPDR S&P Small Cap Emerging Asia Pacific ETF
(GMFS)
, the
iShares MSCI World Index Fund
(URTH) - Get Report
and the
ProShares Short 30 Year TIPS/TSY
(FINF)
can gather steam.
PowerShares is another fund sponsor that has wasted little time in 2012 and judging by the firm's newcomers, it may have a couple of hits on its hands. Riffing off of the standout 2011 success of the
PowerShares S&P 500 Low Volatility Portfolio
(SPLV) - Get Report
, the company has opted to expand its suite of volatility-specific ETFs beyond the reaches of the U.S.
Launched last Friday, the
PowerShares S&P Emerging Markets Low Volatility Portfolio
(EELV) - Get Report
and the
PowerShares S&P International Developed Low Volatility Portfolio
(IDLV) - Get Report
attempt to achieve a similar goal utilizing an international investing strategy.
Upon examination of their underlying portfolios, it quickly becomes clear that, while the target of these two new funds is similar to that of SPLV, their respective approaches are notably different.
With the bulk of its assets dedicated to non-cyclicals like consumer staples, health care and utilities, SPLV takes a traditional approach to constructing a defensive portfolio. EELV and IDLV, on the other hand, appear more willing to take aim at riskier corners of the global marketplace. While many of the same safe haven sectors that dominate SPLV make respectable showings, these new funds also allocate approximately one-third of their portfolios to market-correlated sectors such as financials and industrials. In SPLV, this duo accounts for less than 10% of its portfolio.
Of the two products, EELV is especially interesting. While the lion's share of the fund's portfolio is comprised of individual company names, its largest holding is actually another ETF as the
Global X FTSE Colombia 20 ETF
(GXG) - Get Report
accounts for more than 4% of its portfolio.
For PowerShares, EELV and IDLV are firsts. However, these funds will both face competition. During the waning months of 2011, Blackrock and Russell unveiled their own international low volatility funds. So far, however, products like the
Russell Developed ex-U.S. Low Volatility ETF
(XLVO)
and
iShares MSCI Emerging Markets Minimum Volatility Index Fund
(EEMV) - Get Report
have gained only limited interest. That's not surprising since both their short track records and the general hesitation towards the international marketplace at this time.
EELV and IDLV have witnessed a similar lack of interest during their opening days of trading. While I would encourage investors to hold off on diving into either of these products for the time being, they are definitely worth keeping on the radar.
During the opening weeks of 2012, we have watched as global fears have begun to settle. This does not mean that we are out of the woods, however. As wearied, albeit increasingly confident investors begin to wade back into international equities, EELV's and IDLV's dedication to low volatility may make them attractive options.
Written by Don Dion in Williamstown, Mass.
RELATED ARTICLES:
>>SOPA and Wall Street's Common Enemy
At the time of publication, Dion Money Management did not own any equities mentioned.