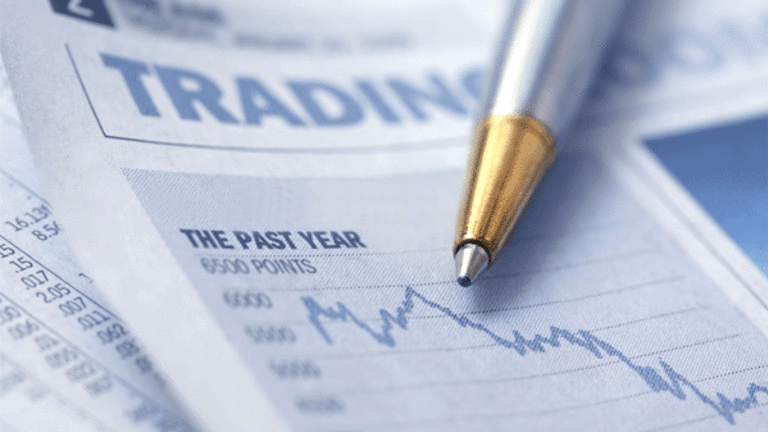 ETFs for Investing Like Marc Faber
Investors can use ETFs to mimic great investors such as Marc Faber.
NEW YORK (
) -- Marc Faber appeared on
CNBC's
"Fast Money" show on Friday, where a graphic was displayed that showed a portfolio allocation attributed to him.
The portfolio had equal weightings in corporate bonds "mostly" from emerging markets, equities, precious metals and Asian real estate.
These are fairly broad categories and can all be captured with exchange traded funds.
There are at least three emerging-market corporate bond ETFs: the
iShares Emerging Markets Corporate Bond Fund
(CEMB) - Get iShares J.P. Morgan EM Corporate Bond ETF Report
;
WisdomTree Emerging Markets Corporate Bond Fund
(EMCB) - Get WisdomTree Emerging Markets Corporate Bond Fund Report
; and the
Market Vectors Emerging Markets High Yield Bond ETF
(HYEM) - Get VanEck Emerging Markets High Yield Bond ETF Report
.
All three funds own bonds denominated in dollars. There are plenty of local currency bond funds, but they seem to include government bonds.
The country makeup of all three funds is noticeably different. Brazil accounts for the largest weighting by far in CEMB and EMCB.
HYEM seems to spread country weightings around more evenly than the other two, but it allocates 6.8% to Venezuela, which is quite a bit more than the other funds.
> > Bull or Bear? Vote in Our Poll
These funds have very low average volume, but the yields stand to be pretty good once they've built some track record; all three are very new.
Our firm uses the
Powershares Emerging Market Sovereign Debt Portfolio
(PCY) - Get Invesco Emerging Markets Sovereign Debt ETF Report
, which obviously owns only sovereigns, and for now there appears to be no meaningful performance difference, but that could change with time.
For equity investing, there are, of course, hundreds of ETFs to choose from.
With portfolios that look vaguely like the Permanent Portfolio (equal portions into four asset classes), there is no reason the equity portion can't be a fully developed equity portfolio that expresses country, sector, size or thematic decisions, and specialized ETFs allow for this type of portfolio construction.
This may not make sense if the equity portion is $10,000, but are there a lot of people who put a $200,000-$300,000 equity allocation, or more, all into one total market fund?
Precious metals are tricky. Gold really is about fear of debasement, but it does work most of the time in the face of true market shocks.
Silver, platinum and palladium have more correlation to the economic cycles and will move up and down with the economy. If there ever is swift and catastrophic debasement, then maybe those three metals will turn out to be great holds in Faber's context, but for now they seem better suited to play the economic cycle.
Our firm uses the
SPDR Gold ETF
(GLD) - Get SPDR Gold Shares Report
for most clients because when there are extreme external shocks it tends to go up.
Longer term, the firm's low correlation to the S&P 500 holds up, so yes, we view it as a form of insurance.
Lastly, iShares has an Asian real estate ETF, the
iShares FTSE EPRA/NAREIT Developed Asia Index Fund
(IFAS)
.
The fund doesn't have much volume, and the trailing yield is not that high at 3.17%. The biggest country weightings are Hong Kong at 30%, Japan at 27% and Australia at 25%.
Asian real estate, as measured by IFAS, has not been a great place to be. Since the fund's inception in early 2008, it is down 39%. It dropped as much as 65% in 2008, bounced back meaningfully in 2009 but got nowhere close to its old high and has been treading water since then.
For this segment to work Faber must see something coming that will change things, but any type of crisis involving China's banking system will hurt real estate companies in the region.
It is also quite possible that what Faber has in mind is not easily captured with exchange-traded funds.
These types of portfolios pop up all the time and are very interesting to look at and study as an aid to honing your own portfolio selection skills.
Copying a portfolio exactly may not be a great idea, however, if it means putting 25% of your assets into an Asian real estate ETF.
At the time of publication, Nusbaum and his clients held shares of GLD, and his clients held shares of PCY.
This contributor reads:
On Twitter, this contributor follows: