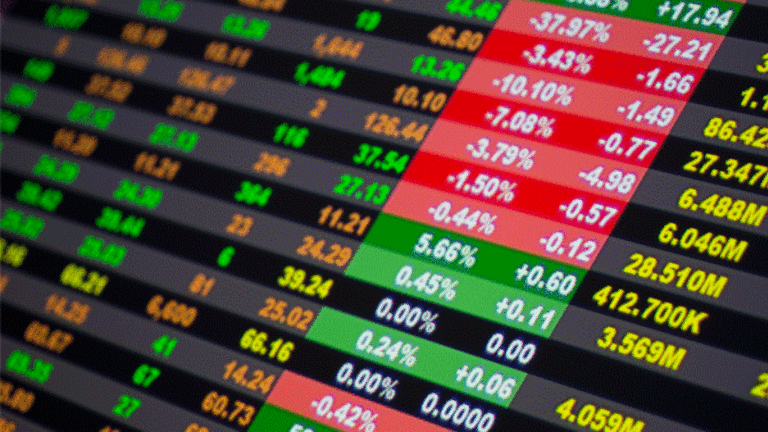 ETFs for Emerging-Market Infrastructure
Investors have been slow to respond to these ETFs.
NEW YORK (
) -- Reports of a 60-mile-long traffic jam in China that has resulted in more than a week of stop-and-go traffic is raising interest in infrastructure in popular emerging-market nations.
Using ETFs, investors can gain exposure to the companies that will make infrastructure improvements necessary to avoid a repeat occurrence of what happened in China.
Recently, Emerging Global Shares has taken to launching products designed to track companies responsible for building infrastructure in emerging-market nations.
In the opening days of August, the company unveiled the
Emerging Global Shares INDXX India Infrastructure Index Fund
(INXX)
. With the introduction of this fund investors, now have the opportunity to access the companies responsible for producing the electricity, roads and bridges necessary for India's growing population.
INXX's portfolio is dominated by electricity producers and construction companies, which account for more than 40% of the fund's total index. INXX's index is comprised of 30 holdings with top positions include GAIL India, Larson & Toubro, Jindal Steel, and Bharat Heavy Electricals. Weighting is relatively balanced, with these four positions accounting for less than a quarter of the portfolio's assets.
INXX is actually the third installment in EGS' suite of emerging market infrastructure-related ETFs. In 2010, the provider has launched ETFs designed to track the infrastructure industry of both Brazil and China through
Emerging Global Shares INDXX Brazil Infrastructure Index Fund
(BRXX)
and
Emerging Global Shares INDXX China Infrastructure Index Fund
(CHXX)
(CHXX).
Emerging markets have become wildly popular as investors look for ways to expand their investing horizons. With the launch of its suite of infrastructure related products EGS has made great strides towards gaining leadership in within the realm of emerging market sector funds.
On the surface, the timing of INXX's, CHIXX's, and BRXX's launch appears ideal. As the populations of these nations expand along with their economies, it will be increasingly necessary to have up-to- date infrastructure in place to efficiently move people, electricity, goods and information from place to place.
For instance, according to a report from
The New York Times
, the Indian government plans to spend $500 billion on infrastructure by 2012. Looking to the following five years, this figure is predicted to double.
Unfortunately, while the outlook for the emerging market infrastructure industry is optimistic, investors, for the most part, have not made steps to jump into the products offered by EGS.
During the six months it has been available, BRXX has caught some attention among investors, currently changing hands nearly 50,000 times each day. CHXX, on the other hand, has struggled as investors harbor concerns over the nation's growth prospects. Currently, its average volume is less than 20,000.
The lack of investor interest may be risk related. While exciting, emerging markets can present a risky investing environment. This risk is further magnified when playing them from a sector specific perspective. INXX, CHXX and BRXX may track exciting market slices. However, investors may not be ready to test these waters.
Emerging market infrastructure may eventually have its time in the sun. However, for now, investors looking for exposure to these popular regions of the globe would be better off opting for one of the many broad emerging market ETFs available.
Some of my favorite plays include
Claymore/AlphaShares China Small Cap ETF
(HAO) - Get Invesco China Small Cap ETF Report
,
WisdomTree India Earnings ETF
(EPI) - Get WisdomTree India Earnings Fund Report
and
iShares MSCI Brazil Index Fund
(EWZ) - Get iShares MSCI Brazil ETF Report
.
-- Written by Don Dion in Williamstown, Mass.
Readers Also Like:
>>Dividend ETFs Take Divergent Paths
At the time of publication, Dion Money Management was not long any of the funds mentioned.
Don Dion is president and founder of
, a fee-based investment advisory firm to affluent individuals, families and nonprofit organizations, where he is responsible for setting investment policy, creating custom portfolios and overseeing the performance of client accounts. Founded in 1996 and based in Williamstown, Mass., Dion Money Management manages assets for clients in 49 states and 11 countries. Dion is a licensed attorney in Massachusetts and Maine and has more than 25 years' experience working in the financial markets, having founded and run two publicly traded companies before establishing Dion Money Management.
Dion also is publisher of the Fidelity Independent Adviser family of newsletters, which provides to a broad range of investors his commentary on the financial markets, with a specific emphasis on mutual funds and exchange-traded funds. With more than 100,000 subscribers in the U.S. and 29 other countries, Fidelity Independent Adviser publishes six monthly newsletters and three weekly newsletters. Its flagship publication, Fidelity Independent Adviser, has been published monthly for 11 years and reaches 40,000 subscribers.