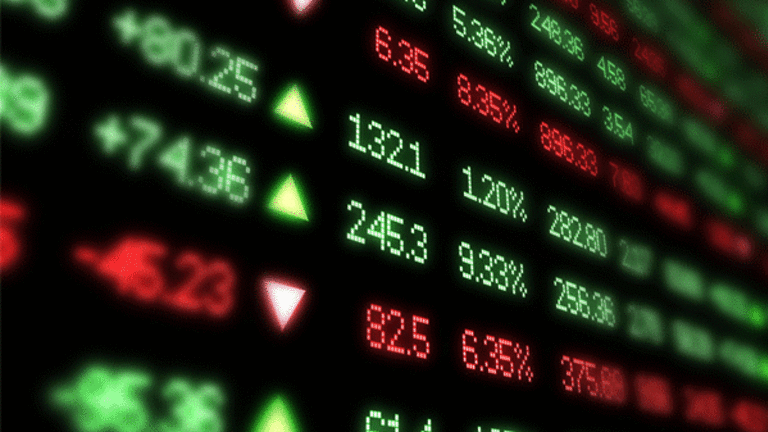 ETFs for China's Changing Economy.
Market Vectors Vietnam and Claymore/AlphaShares China Small Cap figure to benefit from the trend toward higher wages in China.
NEW YORK (TheStreet) -- China's rising labor costs are rising and the era of cheap labor may be a thing of the past. ETFs that stand to benefit include Market Vectors Vietnam (VNM) - Get VanEck Vietnam ETF Report and Claymore/AlphaShares China Small Cap (HAO) - Get Invesco China Small Cap ETF Report.
Several factors are combining to lift wages in China. Economic growth remains strong and on Friday, the head of the State Administration of Foreign Exchange said that GDP should grow more than 9% this year. That's slower than the growth in the first half of the year and could present some problems for investors, but it's more than enough to keep wages rising.
The government is focused on building a middle class in China and one way to do that is increase the workers' share of national income. Besides higher wages, the government is undertaking a long-term reform of taxation with an eye on helping workers. For instance, a property tax could come as early as next year in some cities, while resource taxes were introduced earlier this year.
>>ETFs Bank on China's Plan for Gold
In and of themselves, these trends tend to bode well for consumers, but not so well for some of the overheated sectors of the economy, such as resources and real estate. Therefore, investors should shy away from ETFs heavily exposed to or affected by these sectors.
Claymore/AlphaShares China Real Estate
(TAO) - Get Invesco China Real Estate ETF Report
is directly affected by efforts to cool the property market, while
iShares FTSE/Xinhua China 25
(FXI) - Get iShares China Large-Cap ETF Report
may suffer if a slowdown in real estate leads to financial losses for developers and governments.
Banks may be on the hook twice because of their loans to developers and local governments, and real estate sales make up a significant portion of government revenue. A serious slowdown in the property market could trigger a large number of bad loans.
Yesterday, we learned that China plans to stress test its banking system, with a 60% drop in home prices a factor behind the move. This is a sign that the government is serious about curtailing lending and heading off a crisis and it means the property and financial sectors will face serious headwinds going forward.
From the consumers' perspective, however, cheaper housing is a good thing. They can spend less on housing and more on other goods and services. Even without rising wages, lower housing prices would be beneficial. These trends are favorable for consumer stocks, which can be found most abundantly in
Global X China Consumer ETF
(CHIQ) - Get Global X MSCI China Consumer Discretionary ETF Report
, or, for a broad ETF with solid exposure, in
Claymore/AlphaShares China Small Cap
(HAO) - Get Invesco China Small Cap ETF Report
.
Rising labor costs in China are a sign of economic development and capital accumulation. Factories dependent on low cost labor migrated from Japan to Korea to China as wages increased, and now they're moving on to Vietnam.
Vietnam is following the Chinese model of infrastructure development to support economic development -- and foreign investors are paying attention. Foreign direct investment totaled $9.1 billion this year through July, up nearly 70% over 2010. That's equivalent to roughly 10% of annual GDP.
Some of that investment is likely being made with an eye towards demographics. One reason for China's rising labor costs is that the one-child policy is finally having a major impact on the labor pool.
Young women provided a steady stream of factory workers in China, but the 15- to 19-year-old cohort is about 10% smaller than the 20- to 24- year-old group and the population sex imbalance, an outgrowth of the policy, means the decline in females in this age group is even larger. Looking ahead to 2020 and beyond, the pool of these workers will continue to shrink.
In Vietnam, the demographics are more favorable. The pool of new workers will start to decline in 2020, but it quickly stabilizes. Meanwhile, the demographic "pig in the python," the result of declining fertility following a baby boom, is in the 15-to-30 age bracket. This age group will drive consumption growth for the next 20 years simply through their numbers, let alone extra gains from economic development.
Investors don't need to rush into this market, since this is a long-term story that will take years to unfold. But with a wealthier China to its north, a plan for development and favorable demographics, over the next five to 10 years, Vietnam is likely to be one of the better performing emerging markets.
-- Written by Don Dion in Williamstown, Mass.
Readers Also Like:
>>$5 Stocks Least Likely to Go Bankrupt
At the time of publication, Dion Money Management was not long any of the funds mentioned.
Don Dion is president and founder of
, a fee-based investment advisory firm to affluent individuals, families and nonprofit organizations, where he is responsible for setting investment policy, creating custom portfolios and overseeing the performance of client accounts. Founded in 1996 and based in Williamstown, Mass., Dion Money Management manages assets for clients in 49 states and 11 countries. Dion is a licensed attorney in Massachusetts and Maine and has more than 25 years' experience working in the financial markets, having founded and run two publicly traded companies before establishing Dion Money Management.
Dion also is publisher of the Fidelity Independent Adviser family of newsletters, which provides to a broad range of investors his commentary on the financial markets, with a specific emphasis on mutual funds and exchange-traded funds. With more than 100,000 subscribers in the U.S. and 29 other countries, Fidelity Independent Adviser publishes six monthly newsletters and three weekly newsletters. Its flagship publication, Fidelity Independent Adviser, has been published monthly for 11 years and reaches 40,000 subscribers.